This week's Highlights

AWATE to host Inverness St showcase day
Summer outdoors cultural season Camden Together is back, with the same somewhat unfathomable format of assorted events cropping up from now through to October. The pick of those announced so far looks like it's happening this Saturday from midday to 8pm, when you can catch loads of the borough's up-and-coming young creatives on stage at at a free all-day showcase event across the still criminally under-used cobbled plaza of Inverness Street Market. It's hosted by Maiden Lane Estate's acclaimed rapper AWATE, who you might remember gave Camdenist an exclusive interview and local recommendations when we caught up with him a while back.   

Hala Wala leads Camden's crop of new openings
Shawarma and falafel specialists Hala Wala open officially on Camden High Street this Monday, although they've already been serving their tasty and affordably-priced wraps and platters for a few weeks. The 24-hour marinated chicken sojok is our pick, and there's a decent vegan one alongside the lamb and silky dips and sides, too. The Camden operation looks like the start of something globally ambitious, with clever sunkissed branding and the whole meal deals on touch screens malarkey already in place. They join a rash of newcomers over at Buck St Market including Middle Eastern fusion joint Sameat, home of artistic nuggets of beef sushi, Antojitos for plant-based Mexican street food, authentic Nepalese flavours at Himalayan Dumpling and a second outpost (to join the Coal Drops Yard original) by quality Japanese curry lab Hiden.   

Local pre-and-post Notting Hill vibes
It's the busiest weekend of the year for parties, feasts and festivals, and following the hiatus of the Covid years we might even breathlessly declare it the biggest weekend since 2019. All roads, of course, lead west to Notting Hill, but you'll be able to keep the Carnival vibes going locally across the long weekend, too. Tonight sees New Orleans-style Mardis Gras warm-up action from a live 8-piece brass band at Blues Kitchen, or there's dancehall, soca and more at DJ Nate's Carnival Birthday Bash at The Scala. Camden's cocktail basement Duo host pre and after parties all weekend, kicking off with a Party & Paint special tonight and a Faded takeover on Sat. Faded are back again at Gt Portland St's 229 venue on Sunday night, too. The Camden hosts a Bashment Fiesta tomorrow and Afrobeats special on Monday, while Famalay present Chuckie's Carnivla Afterparty at Lafayette on Sun. And if you want eat, Seven Dials Market have Reggae Roast in residence all weekend long, with rum punch, masquerade, live calypso, steel pan and DJs until 1am alongside some of London's best streetfood.   

Kentish Town company helping to save the world
When hosting our recent Camdenist and Google networking event at the Workshop co-working community on St Pancras Way, we became aware of an amazing eco project that's being developed by one of their members. ZELP make masks for cows (see the helpful 'portrait' above), which help cut the dangerous amounts of potent greenhouse gas methane that Daisy and her friends emit daily. It's cutting edge cow-tech from Camden, no less, and you can read all about it here.
>>> Join the the free Camdenist presents Grow programme, which helps local business improve all things digital 
>>> Find out more about Workshop creative co-working membership  


First new West End theatre for 50 years is coming
After years of construction, including the loss of the Astoria Theatre as a live music performance space, the opening of Crossrail at Tottenham Court Rd is seeing the area come alive once more. We've already reported on the 2,000 capacity music venue Here finally opening beneath Outernet next month, and directly across Charing Cross Rd, the first new West End theater for half a century, @SohoPlace, has just announced it will be open from mid-October. It's a state-of-the-art auditorium with 602 seats, great acoustics and can be used in the round with perfect sightlines from every angle. Booking opened this week for the debut show, Marvellous, so get planning your autumn theatre excursions now. 
>>> Meanwhile, the brand new theatre is currently looking for front-of-house ushers, so if you'd like to work there from October, you've got until Monday to apply.  

& also…
Fans of TV hit Stranger Things can head up to Brent Cross to find the London outpost of the branded globe-trotting immersive experience, where you can embark on a complete adventure alongside characters from the series, including wild special effects and plenty of 80s nostalgia. >>>  Following their successful kitchen residency last summer at Gospel Oak pub The Gipsy Queen, Turkish brothers Appo and Ibbo are opening their very own restaurant NoMad Bros just up the road in Muswell Hill. >>> Also brand new this month is XinXin, a new pan-Asian restaurant just launched in the heart of Belsize Village >>> It's the last week of Camden Fringe, so make sure you hear from the acts themselves and do go check out one of the final shows.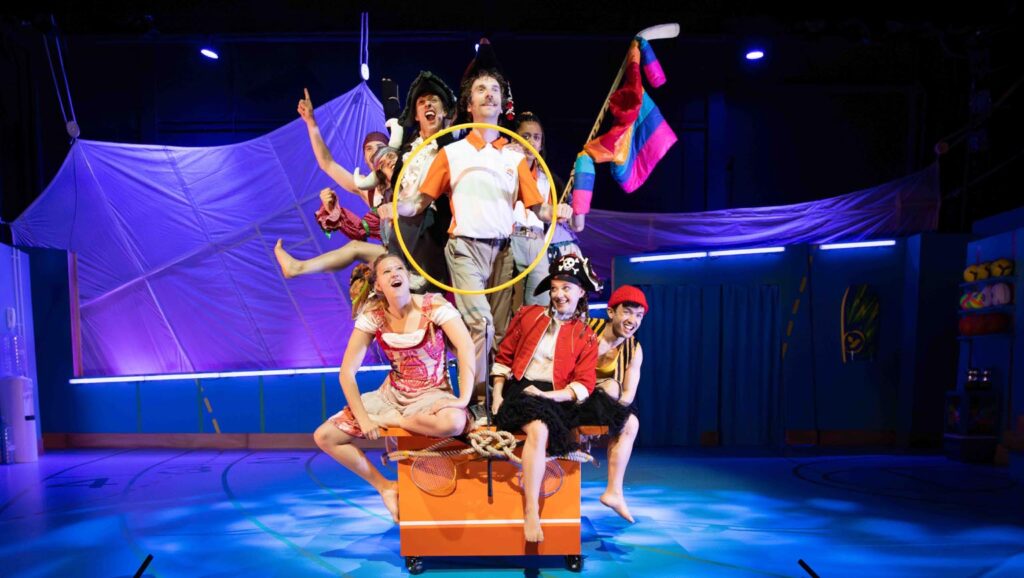 Scottish Dance Theatre are swashbuckling their way into Euston