This week's Highlights
This update was prepared before the sad announcement of the death of HRH Queen Elizabeth II. Camdenist supports local culture and community so we have published as scheduled, however it's uncertain whether some events featured may be cancelled or postponed. Please check before attending, and make sure to respect the broad variety of responses to this unprecedented historic moment.
2,000 capacity local music venue finally opens
We've been excited at the prospect of London's subterranean replacement for the legendary-but-long-lost Astoria Theatre ever since previewing it's arrival last year. Now, after a series of Covid-era delays, HERE at Outernet finally opens tonight with former BBC Radio 1 DJ Annie Mac's Before Midnight concept party. It's followed on Saturday with afternoon-into-evening 'queer eruption' MILK, including a live performance from the excellent Hercules and Love Affair, and another all-dayer on the 24th, as D&B Allstars Caged brings 10-hours of unannounced back-to-cack drum and bass royalty four stories beneath Tottenham Court Rd. The space was custom designed from a big hole in the ground, so expect it to be a suitably impressive addition to Camden's enviable list of world class music venues.  
York Rise Street Party & HTLGI preview
The annual neighbourhood community festival and end-of-summer hoedown York Rise Street Party returns this Sunday with what looks to be its best ever line-up of over 100 free things to see and do. Top draw highlights include an hour of shows straight from Edinburgh Fringe, Fabric DJ Terry Francis on the Dig It Soundsystem stage, the Orchestra of the Age of Enlightenment performing Mozart's The Magic Flute ('with divas', apparently) local boy Ed Milliband talking to film-maker Franny Armstrong, Bob Marley and Elvis tribute acts, food, cinema, climate action and masses more. It really sounds brilliant. Looking forwards to next weekend, when philosophy, music and comedy festival HowTheLightGetsIn is back at Kenwood, we've been speaking to Sunday Telegraph columnist and gender and identity commentator, Zoe Strimpel, about love and relationships. And with the recent release of special evening-only 'party' tickets, we hear from genre-bending band Girls of the Internet ahead of their Saturday night show at the festival.
🔷 Remember: Camdenist readers get 20% off ALL tickets to HowTheLightGetsIn by using the code CAMDENIST20 at the checkout on the festival website. 🔷  
Discover the Tent at the End of the Universe
One of the hottest restaurants in town right now can be found behind some unassumingly doors down Little Portland Street. The Tent at the End of the Universe is a clandestine, low-lit backstreet Bedouin snug, serving a Middle Eastern-infused menu by heavyweight former Noma chef John Javier. It had been members only since launching earlier this year, but now bookings have opened up to all (good luck!) meaning, in theory, you have a chance to sample the innovative dishes that have had critics swooning. And there's a bar/club in the basement with a serious soundsystem, DJs and live music too.   
New Journeys series + join the fire choir
Over on Camdenist.com this week we've launched a brand new series for the autumn all on the topic of urban mobility, called Journeys. The first story is a love letter to the joys of travelling upwards, aka climbing, and you can read it here. We've also been hearing all about local folk group Nest Collective and their 'Fire Choir', in an interview revealing how communal singing can empower people, including the chance to sign up for a free trial and discover it all for yourself.  
Meet Luci from Kentish Town Stores
Over the coming weeks, we're profiling amazing Camden businesses in a new series of short videos; interviewing the founders, exploring their products and locations, and generally helping spread the word about all the good things they're doing and offering. This week you'll meet Luci, owner of neighbourhood coffee bar, homewares shop and free-to-access workspace, Kentish Town Stores. Fresh from a refurb, this is somewhere you need to check out, where the coffee is also 💯…
🔷 Are you a local business-owner who would like to be featured in this video series? Email us today on team@camdenist.com and we can make it happen🔷
   
& ALSO…  
Soho House's Chicken Shop brand, which launched a decade ago in Kentish Town, has morphed into a premium fast food chain in a new partnership with the burger joint formerly known as CHIK'N. The big news is that they've just opened one of their first sites in the middle of Camden High St >>> Meanwhile, just up the road in Chalk Farm, Dubai's tasty Operation Falafel opens it's first UK branch next Wednesday, and you can eat a free meal on the opening day via their Instagram. >>> Hampstead Theatre and The Winch community centre have just launched a totally free programme of theatre, arts and crafts workshops for locals and you can book and explore what's on here. >>> The popular Podcast Festival is back, starting from this weekend at Kings Place with loads of comedy, politics, workshops and live recordings by some of the top names and shows in the world of audio. >>> Open House Festival, which gives Londoners the chance to have a good old nose inside loads of the capital's best buildings, kicked off yesterday. Camden highlights are plentiful, include the crop this guide to the architectural and historical treasures to be found in and around Somers Town.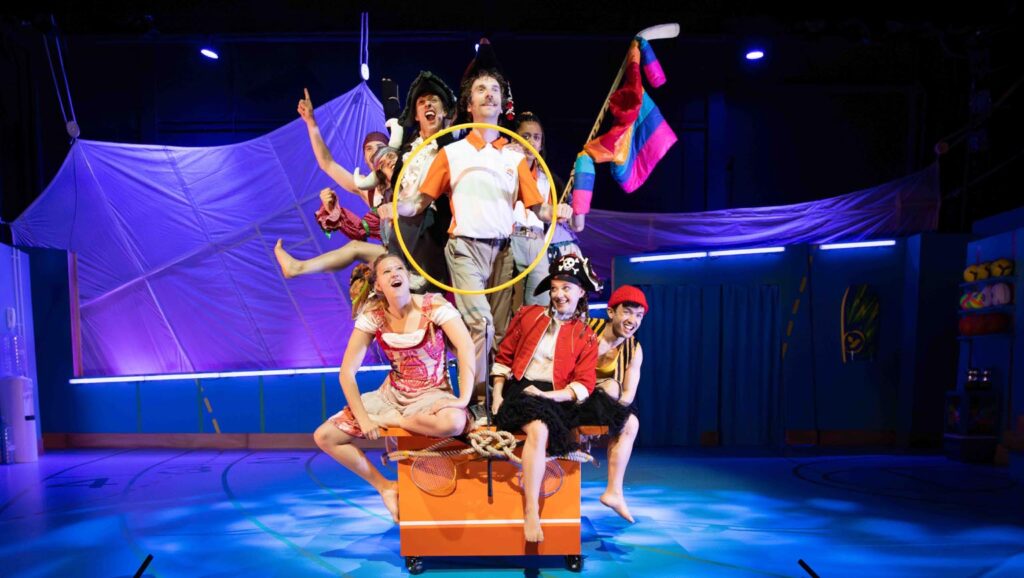 Scottish Dance Theatre are swashbuckling their way into Euston