Join us right here – throughout the latest lockdown – for a much-needed feel-good story every week. Revealing the people and businesses YOU voted to honour as local heroes of the Covid pandemic. Uplifting and inspirational – guaranteed.
A time unlike anything we've experienced before
Empty high streets, beloved pubs boarded-up, music venues eerily silent. 
Disrupted education, ruined weddings, devastated businesses, grieving families.
Covid has wrought immeasurable social and economic damage here in Camden and across the world. 
But in the face of these challenges, the very best in humanity has often shone through brightly, too. 
Camden Covid Champions is our way of celebrating just a few of the selfless, industrious and brave people who have seen the pandemic as opportunity to help bring the community together. 
Camden Covid Champions is brought to you in association with these brilliant locals

In the autumn, we asked the people of Camden a simple question: Who was your champion of the Covid lockdown, and why? Little did we know that we'd all be back under the very same restrictions by the time of the awards announcements. But in many ways, the current situation is a very present reminder of just how shaken the entire fabric of our lives has been in the last ten months, and how important it is to cheer on, and sincerely appreciate the persistent rays of light that cut through the darkness.
The winners and other nominees that you'll read about here on Camdenist over the coming weeks were certainly not motivated by the chance to be honoured. They have risen to notice on the strength of their actions in this tumultuous era – and their work is clearly not done.
The shocking disproportionality in the impacts of Covid reveal we will need many more such heroes and innovators to emerge in the times to come. Thankfully, Camden truly is brimming with such people. We have identified nine different categories to honour in these awards, and our panel of judges have laboured long over which of the equally worthy shortlist to pick. They are far from the only ones, but Camdenist aims to tell the stories of brilliant locals long after lockdown is far behind us. Consider the winners and this celebration of their amazing work as carving out a whole new beginning.
The Judges
The Camdenist editorial team was joined in the difficult task of picking winners by a panel including: Marcus Davey, long-running CEO and Artistic Director of Camden's globally iconic Roundhouse; Karishma Puri, photographer behind the fantastic Isolating Together project of socially distanced doorstep portraits during lockdown; Mark Crown, jazz trumpeter trained by Camden Music Service through school, who has gone on to tour with Rudimental and produce for J Hus; and Georgina McGivern, who set up the Camden Clean Air Initiative inspired by the dramatic improvement in pollution during the first lockdown.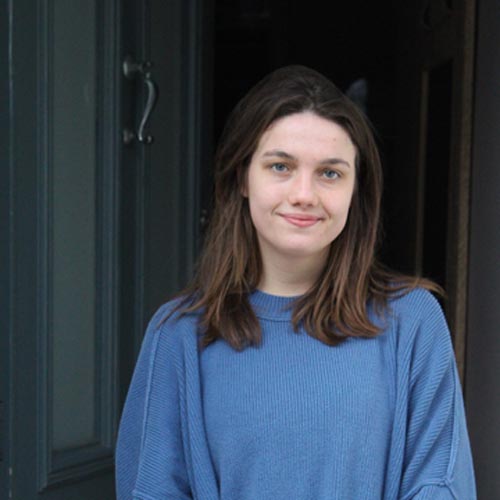 Shortlist of nominees:
Yasmin at North Camden Zone: Retiree Yasmin decided to volunteer at the Swiss Cottage food hub, delivering meals to self-isolating locals for three months. "She formed close relationships with people she was helping, continuing to support those who were reluctant to leave their homes after the food bank closed," said one voter.
Dan Carrier, Camden New Journal: Dan's boundless energy through lockdown saw him regularly delivering food across the borough, while reporting and fundraising in the pages of the CNJ. "He's always out there championing the voice of the people in Camden," said judge Marcus Davey. "He doesn't really get enough praise for all the stuff he does, and what he's done around Covid aid has been really great."
United Neighbours, St John's Wood: what started out as a simple post on Nextdoor asking if anyone needed a hot meal quickly became a cooking and delivery production line for 60 neighbours. They raised over £4.5k in donations, and the team's kids drew cheerful artwork on all the food packaging, alongside contact info for anyone just needing someone to talk to.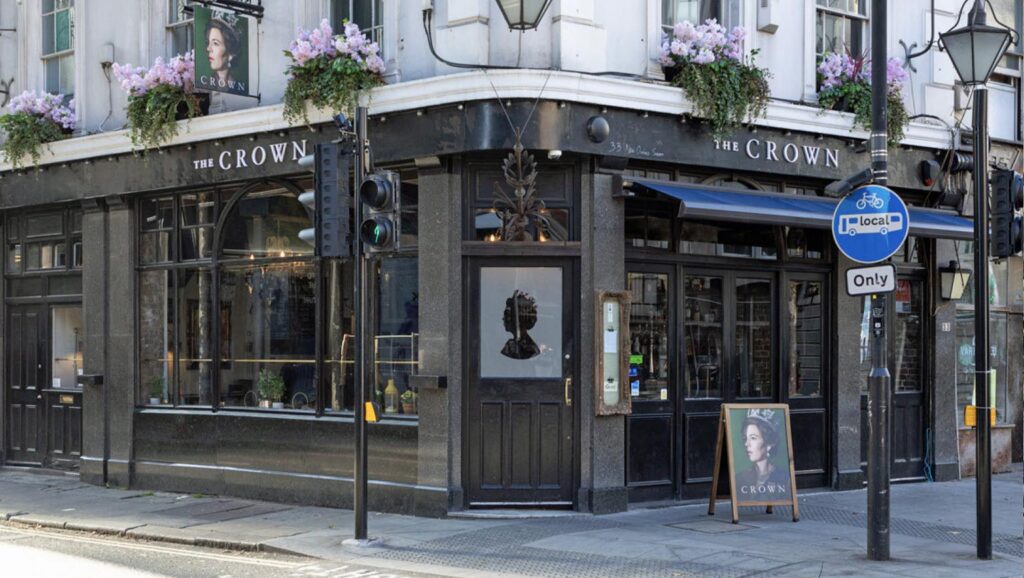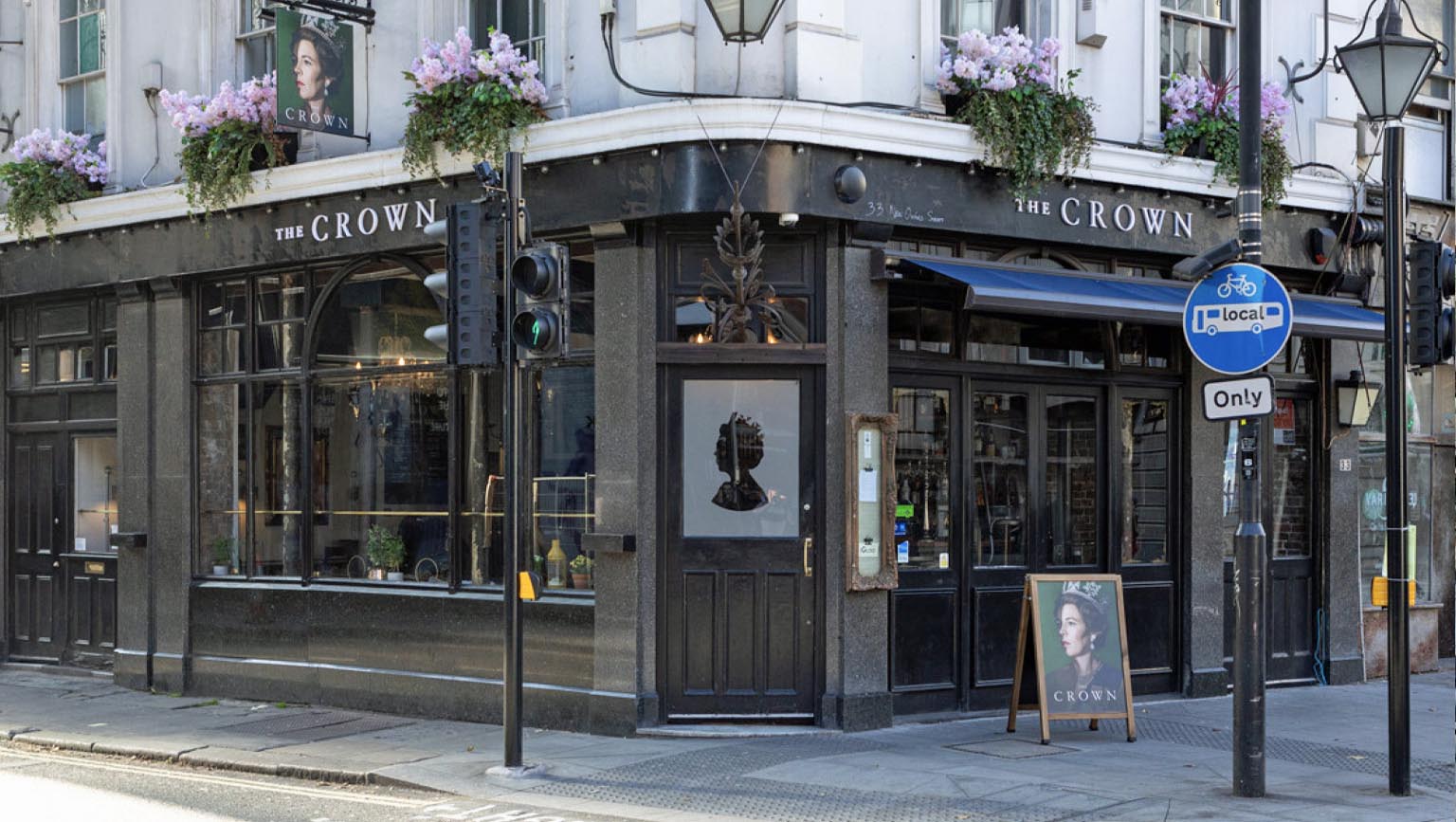 Shortlist of nominees: 
Mary Marshall at Joyce Young: As manager of Haverstock Hill's renowned bridal couture and wedding accessory store, Mary was voted for by her staff for constantly adapting to a summer of turmoil, as customers plans were hit by Covid. They praised her for "communicating with clients and keeping on top of the constantly changing wedding dates all year."
Jerome at Camden Watch Company: Husband and wife horologists Jerome and Anneke were looking forward to the birth of their second child when lockdown saw all their retail locations shut. While Anneke handled the matter of the fast-growing brood, her husband tirelessly kept the business afloat, including developing a popular line in branded face masks.
Gavin at The Fields Beneath: who turned his vegan coffee shop into a grocery home delivery business overnight. As lockdown progressed, he also started selling houseplants, before expanding into natural wines, all of which have proved very popular with locals.
LABS/Stay: Camden Town's co-working and serviced accommodation hub pivoted to offering bedrooms and a huge common room for frontline NHS staff during lockdown. With their usual occupants all but gone, the facilities "helped save the NHS staff long commutes, and provided them with high quality accommodation near the hospitals, while they were unable to return to be with their families," said one voter.
Week 3: Environmental Heroes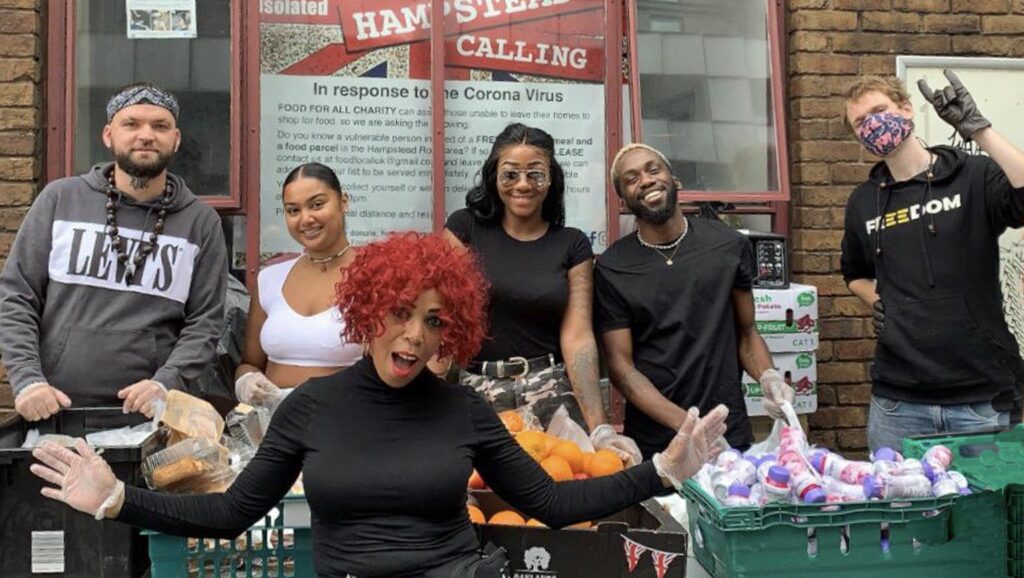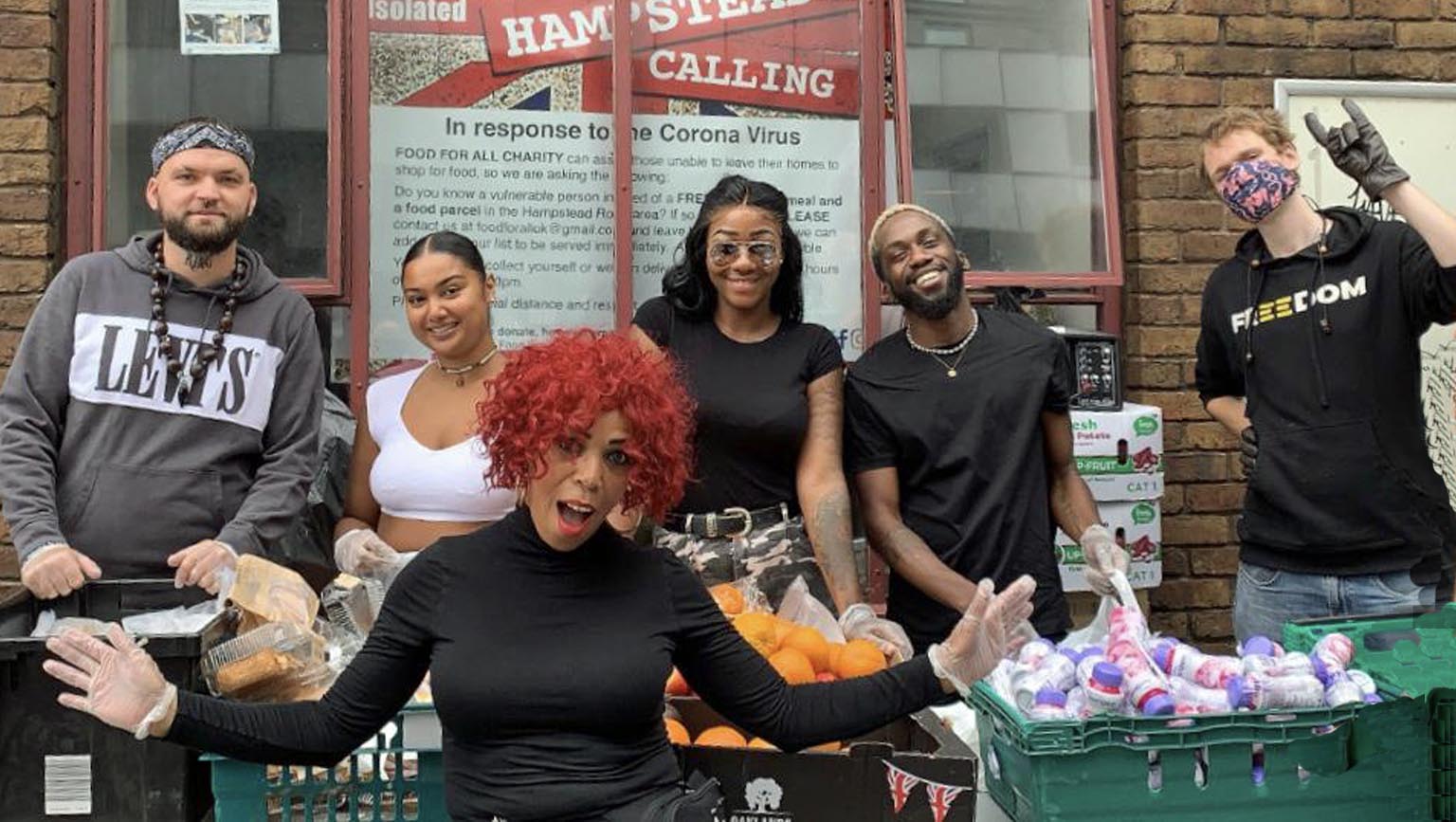 Shortlist of nominees: 
Global Generation, Stay at Home Garden: With access to their usually-industrious Story Garden (behind the British Library) hit by lockdown, the GG team worked on a magazine of home-based activities. From what to grow as the seasons change to recipes with the resulting produce, "the Stay At Home Garden was a brilliant way for the community to feel connected during lockdown, and keep eating healthily too," says judge Georgina McGivern, of Camden Clear Air Initiative. 
CupClub, King's Cross: Eco entrepreneur Safia Qureshi was preparing to roll out her reusable coffee cup scheme across the King's Cross estate when the pandemic hit. Despite many of the partner businesses suddenly being closed, they doubled down, not only launching the trackable cups in October, but also fast-tracking the development of reusable food takeaway containers too. 
More Trees Campaign, Regent's Park: Three friends came up with the lockdown idea of raising enough money to plant 500 new urban trees, working with The Royal Parks and David Attenborough's The Conservation Volunteers. They hit their £5k target in November, and despite the challenges of further social distancing restrictions, permissions, insurance and even a broken-down van, are well on the way to getting all 500 saplings in the ground.


Week 4: Saviour of Culture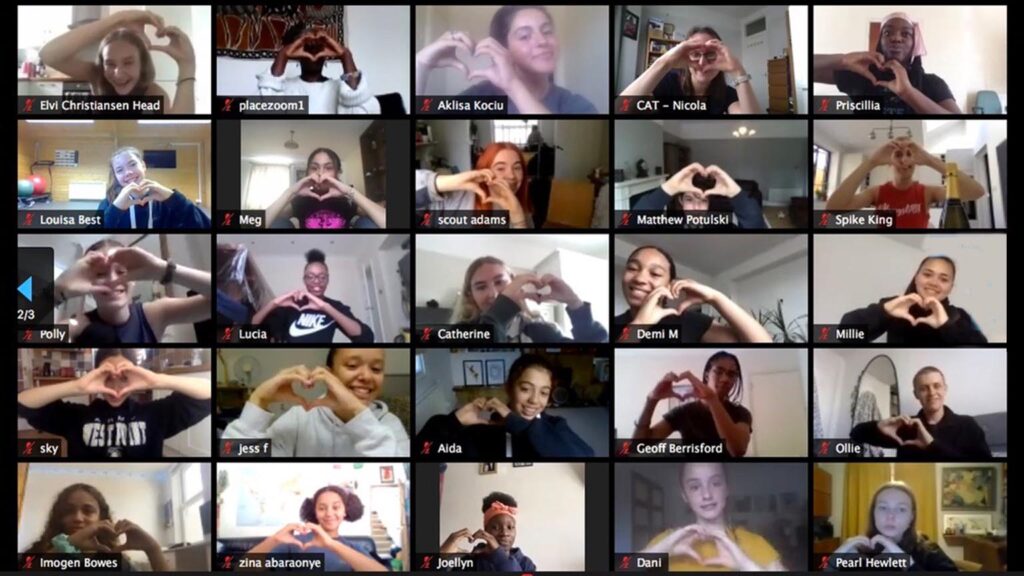 Shortlist of nominees: 
Martin Besserman – Monkey Business & Camden Cabaret: This longtime local bastion of backroom gigs became a pioneer of socially distanced comedy and performance during the pandemic. Besserman was praised by voters for "helping keep the arts alive in a social distant way and spreading joy," while another said he "brought live cabaret back to Londoners right after the first lockdown and has given us performers the chance to get back on stage." 
Hampstead Theatre at Home: A top quality series of streamed events (before we all experienced major screen fatigue) saw the theatre bring its work, including NHS-inspired dram Tiger Country, to global audiences. A partnership with The Guardian served as a valuable way to remind viewers that acclaimed theatres everywhere were fighting for survival.
Kings Place Culture Clinic: Turning social distancing restrictions from a crisis into a unique cultural opportunity, the York Way venue offered bubbles of six people the chance to experience a performance by a world class artist just for them, with the music inspired by their own experiences of lockdown. 
Councilor Jonathan Simpson, Camden's former 'Rock 'n' Roll Mayor' lobbied the Government to get the Cultural Recovery Fund set up, then held workshops so that organisations with no previous experience of Arts Council funding could send in strong grant applications. "He's been a real friend to many struggling arts organisations by offering advice and support," said one voter.
Week 5: Emotional Support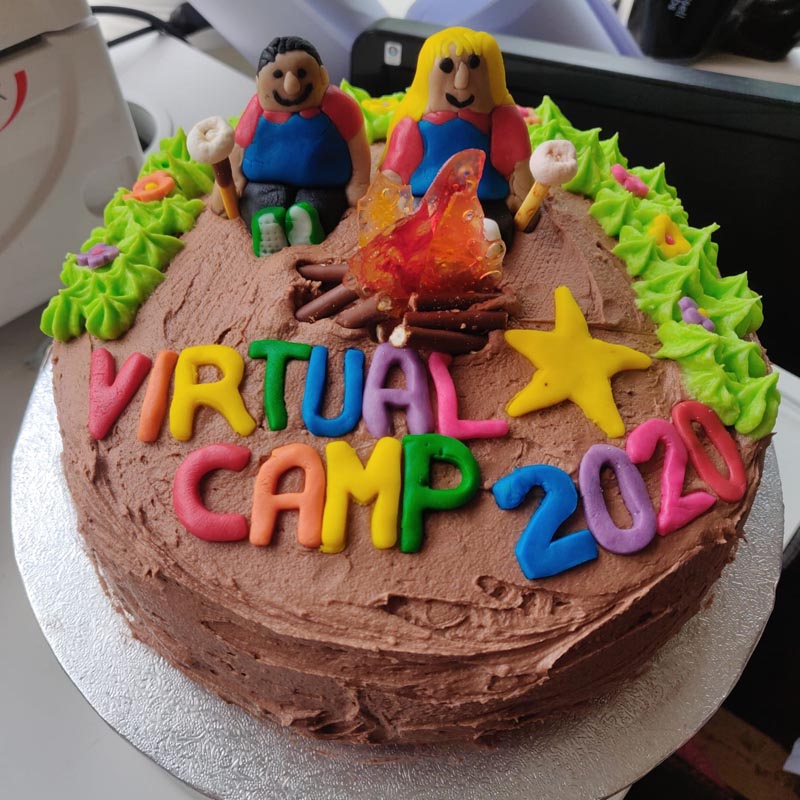 Shortlist of nominees: 
Highgate Newtown Community Centre: "Not only did they provide food parcels, but they also ran telephone support for Camden's Highgate Ward and elsewhere," said one of or voters about this long-running institution that truly rose to the occasion during lockdown.
Baitul Aman Masjid, Weedington Road: This unassuming local mosque was praised for providing huge numbers of free hot meals to the people of West Kentish Town during a time when the local community was hit particularly hard by the health and economic fallout of Covid.
TAP – Tavistock & Portman, Belsize Park : For an institution founded in 1920 specifically to help improve mental health and wellbeing, the emotional and psychological challenges of Covid-19 dominated their 100th year. But the range of clinical services and the depth of expertise available made TAP an invaluable resource to have in the borough. 
Week 6: Local Care Champion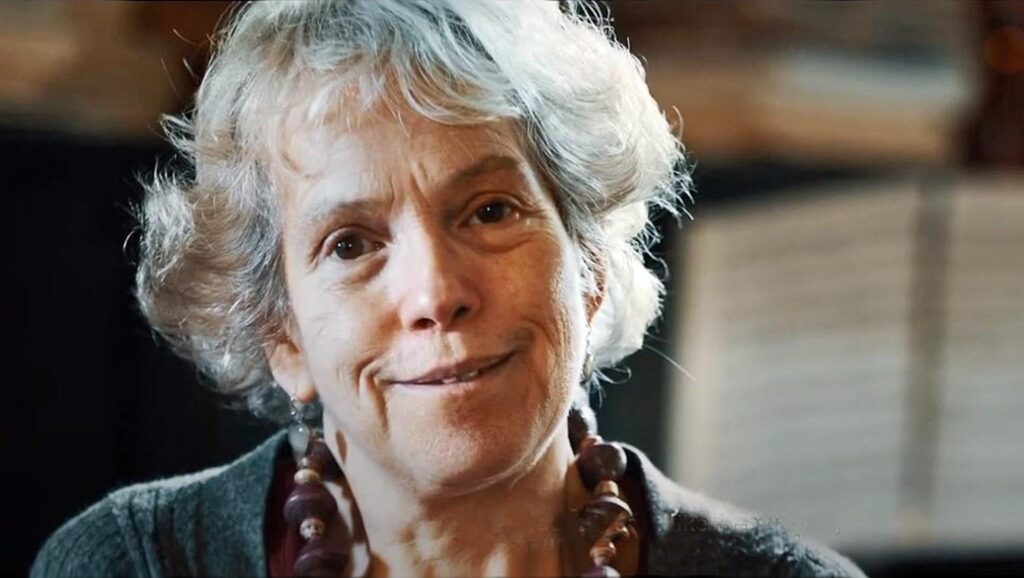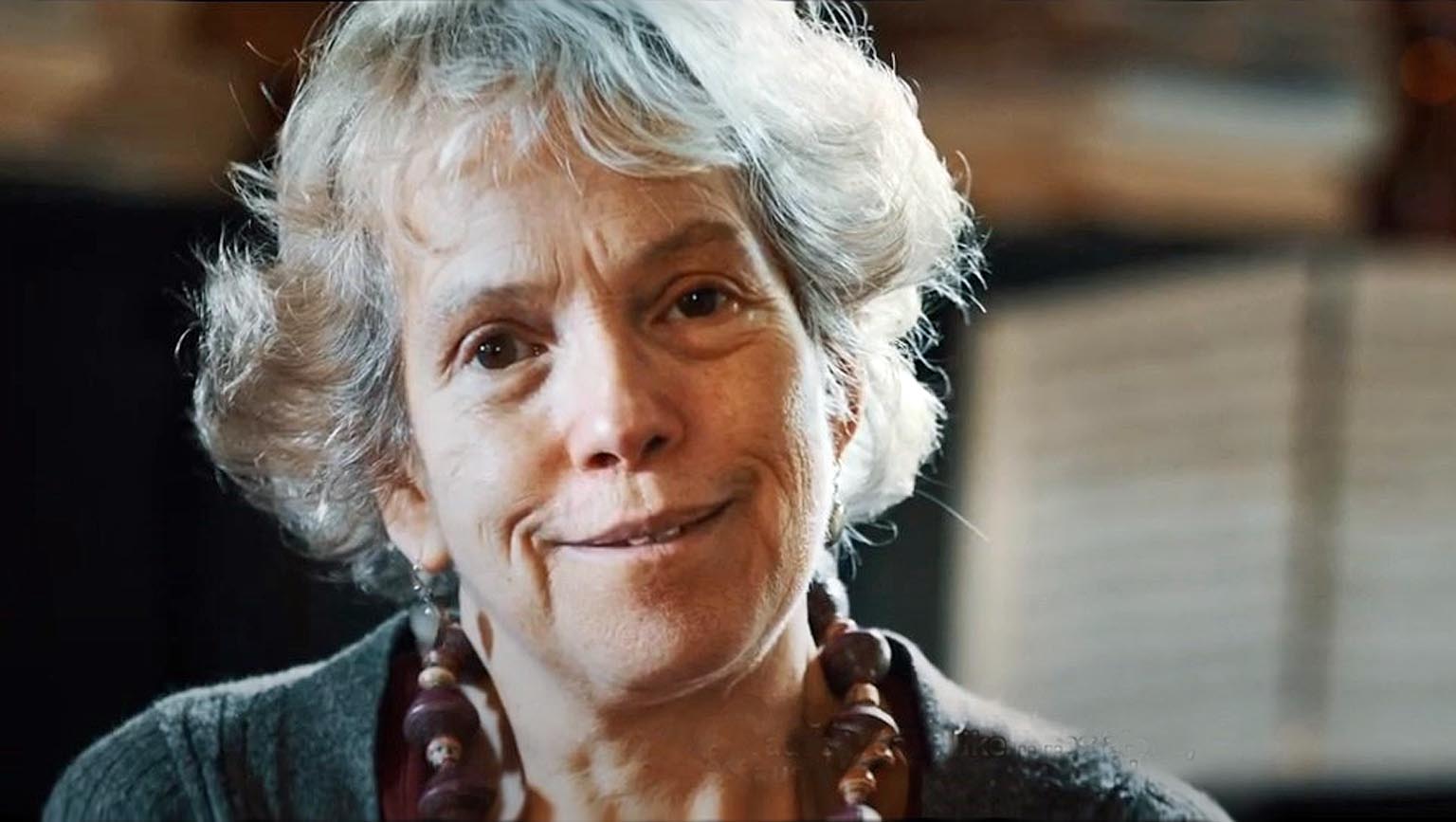 Shortlist of nominees: 
Pamela Thomason at Marie Curie Hospice, Hampstead: Working as Volunteer Development Officer at this established end of life residential care centre, Pamela's role changed when Covid prevented volunteers from working at the hospice. Instead she suddenly found herself responsible for coordinating vital supplies, "she has worked tirelessly to distribute PPE to nurses across London," said one of our voters. 
Christine Warner, NHS:  The Team Leader of Specialist Diabetes Podiatry at Camden Diabetes Integrated Practice Unit and Mary Rankin Unit. "She carried out home visits for elderly patients throughout the first and second lockdowns, never missing a day although surrounded by Covid. Hugely brave and totally dedicated to her patients throughout."
Farrah Rainfly at Lifeafterhummus, Regent's Park: The indefatigable founder of this community benefit society set up a Covid 19 Emergency Community Response Centre for local residents of the Somers Town area, offering food parcels, advice and support for local families.

Week 7: Diversity & Equality Leaders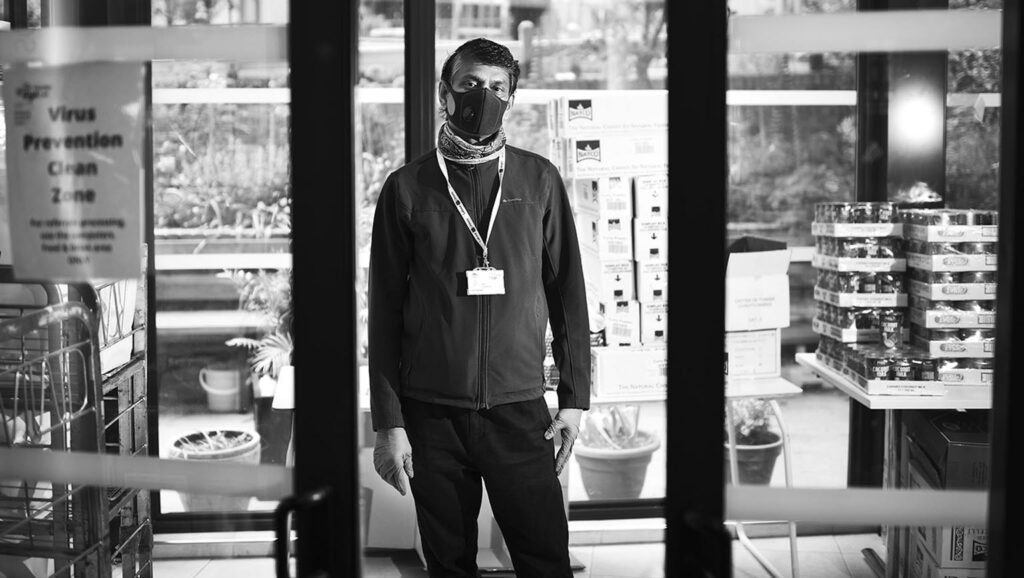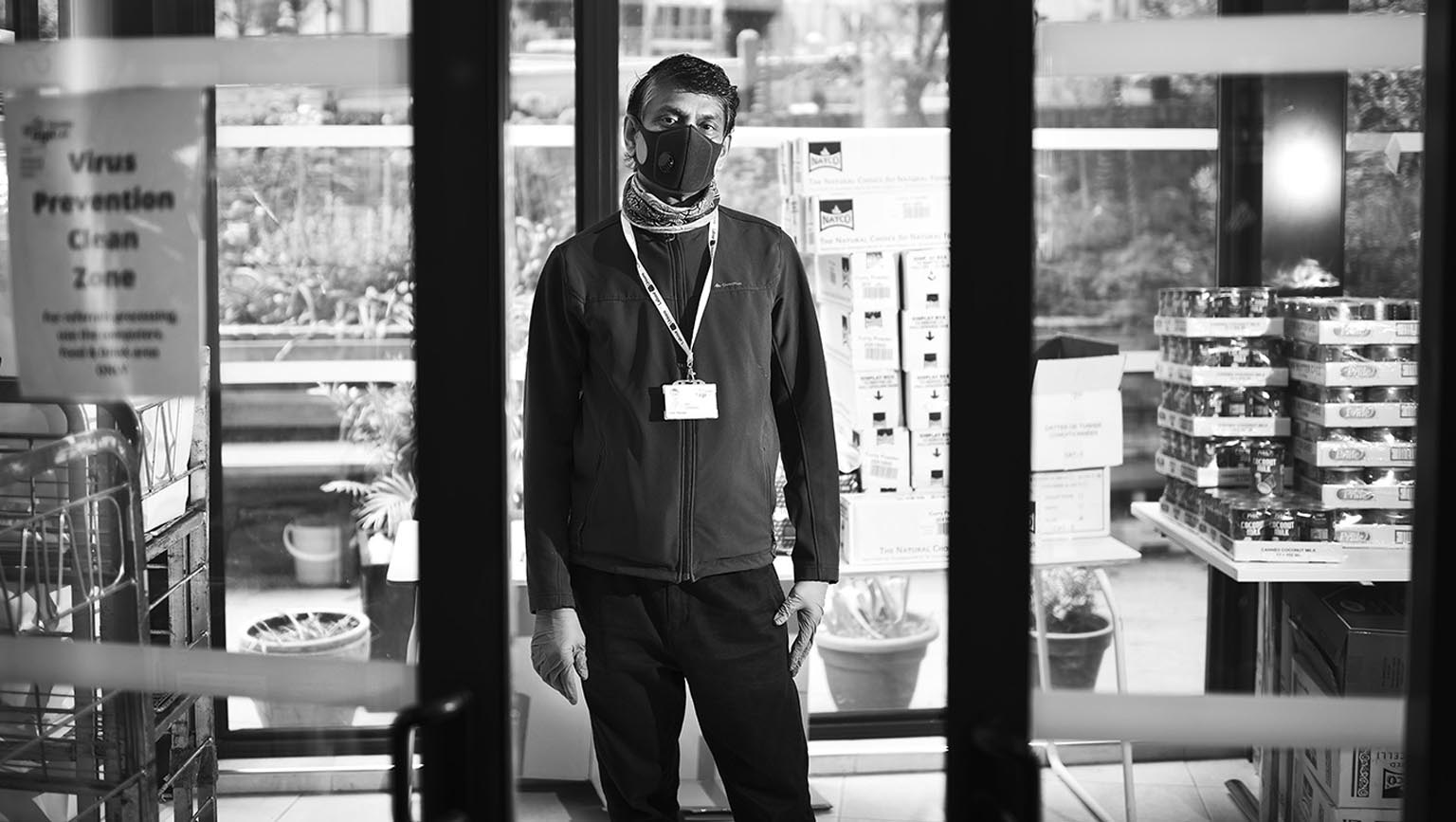 Shortlist of nominees: 
I Can Dance, online: The charity that nurtures creativity in disabled children through dance was commended for providing services during socially distanced times "they are an amazing charity and have kept our special dancers, volunteers and support staff safe by introducing successful live 1:1 Covid-safe lessons, as well as online zoom sessions for our dancers," said one voter.
KCBNA, Bloomsbury: The acclaimed neighbourhood hub for older people, youth and minority groups were voted for stepping up to the particular challenges of this year of lockdowns, and continuing to offer the local community a brilliant and vital source of care and service.
Play Adventures & Community Enrichment, Camden Town: Keeping their play schemes open for the children of key workers while providing food packages, a toy library and learning resources to help families with homeschooling have been just some of the ways PACE have tackled the disproportionality that Covid laid bare in the borough. 
Week 8: High Street Heroes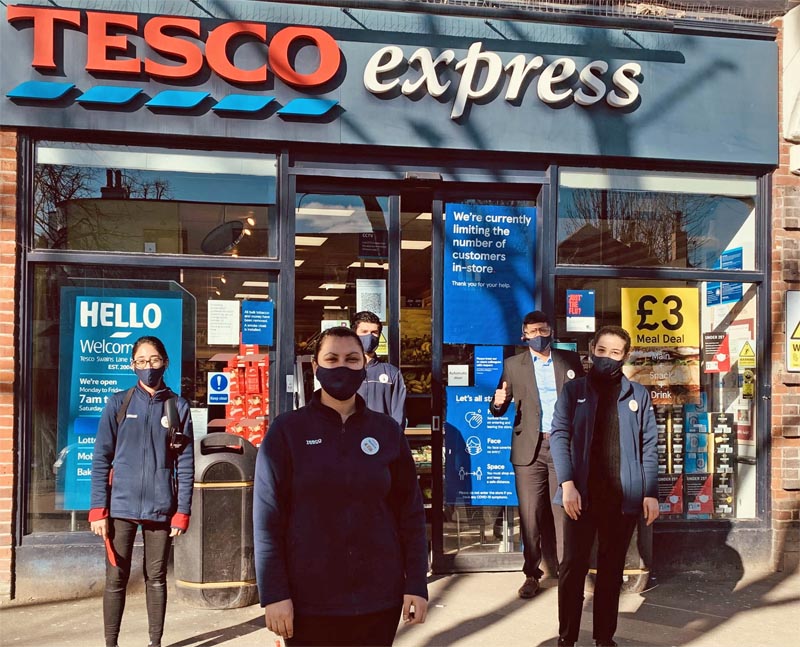 Shortlist of nominees: 
Camden Grocer: Pivoting to becoming a home delivery service worked out really well for this fine food supplier located in Stables Market, and has built them a strong and appreciative new customer base across Camden too.
Parkway Greens: Known for quality produce, they were commended by voters for providing plenty of free fruit and veg during the lockdowns too.
Primrose Corner: The Regent's Park Rd post office and shop were a community hub during Covid. As one voter says "legends in keeping up morale and helping locals through hard times. Plus they had eggs and flour when you couldn't find them anywhere else!"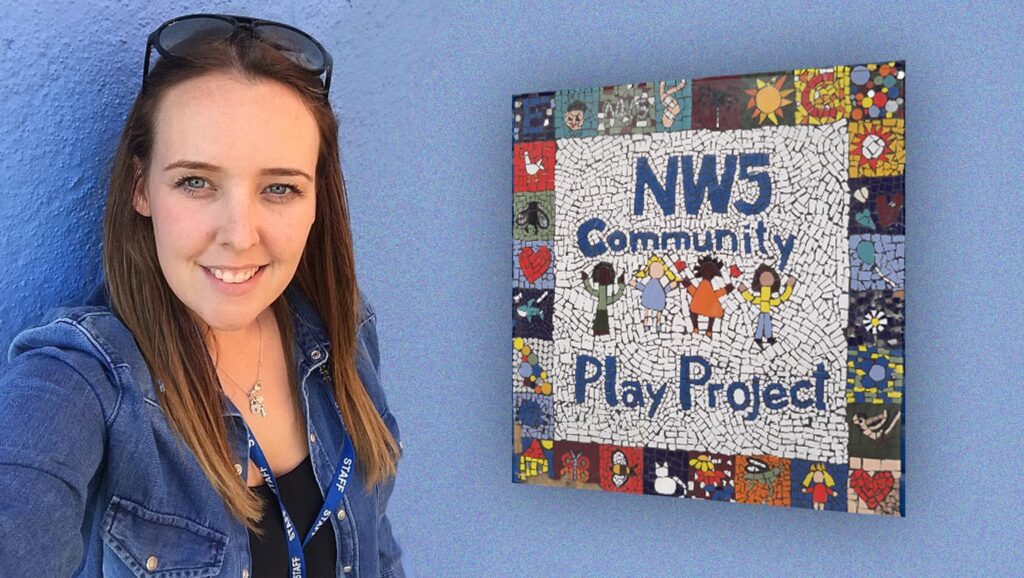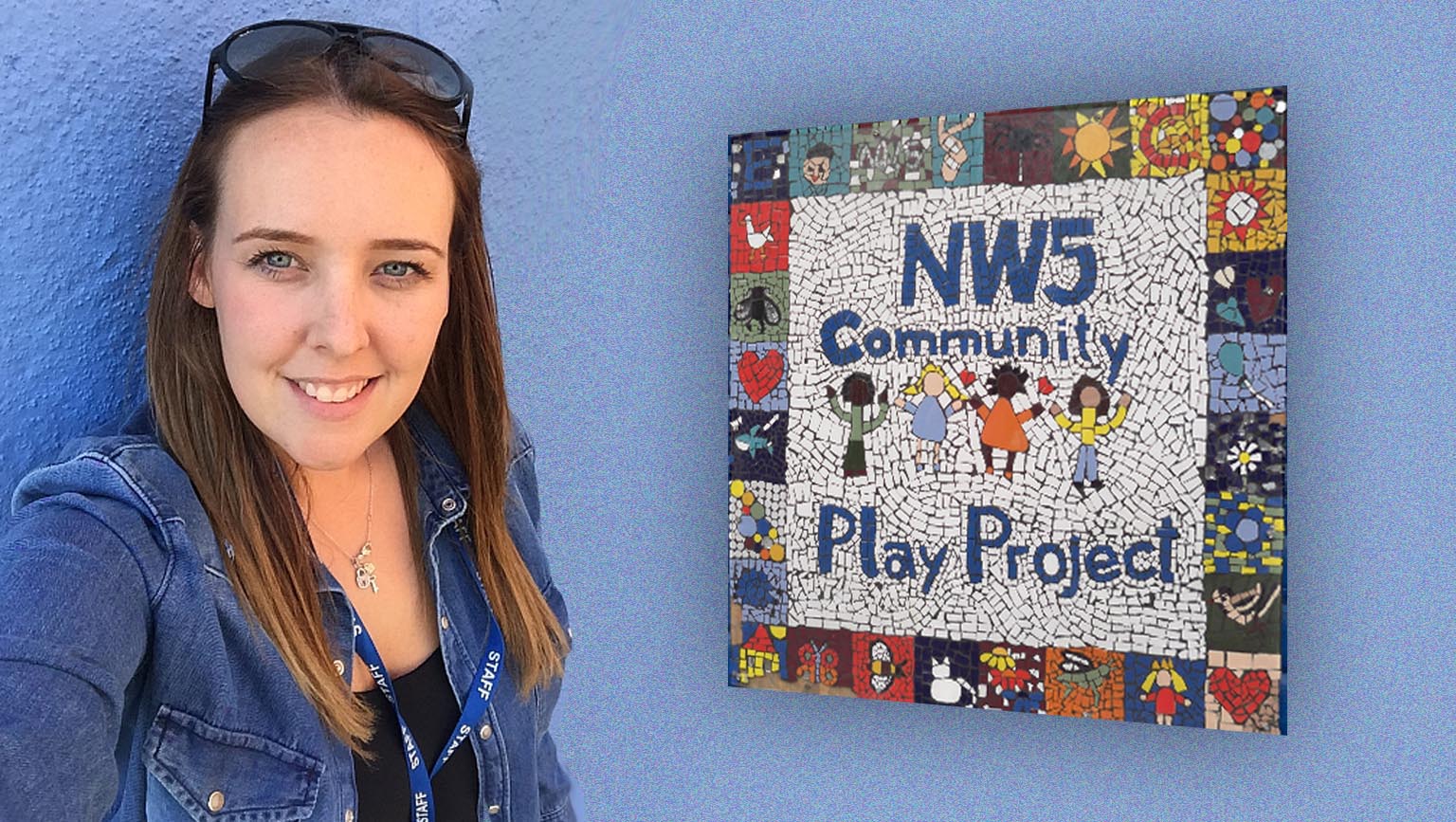 Shortlist of nominees: 
Pro Touch Soccer Academy: Finding ways to keep young people active over the last year has been vital. This charity was quick to hand out sports packs for over 250 local kids, and running free sessions during the summer.
The Toy Project:  This amazing operation to recycle toys for needy children, organisations and hospitals really came into its own during the pandemic, with high volumes of donations and deliveries keeping kids happy and learning through very tough times.
Kentish Town City Farm: The local fave (and recent star of a whole episode of BBC Countryfile) won votes for providing Covid-safe visits to see the animals and for updating everyone on life at the farm during lockdown on social media.