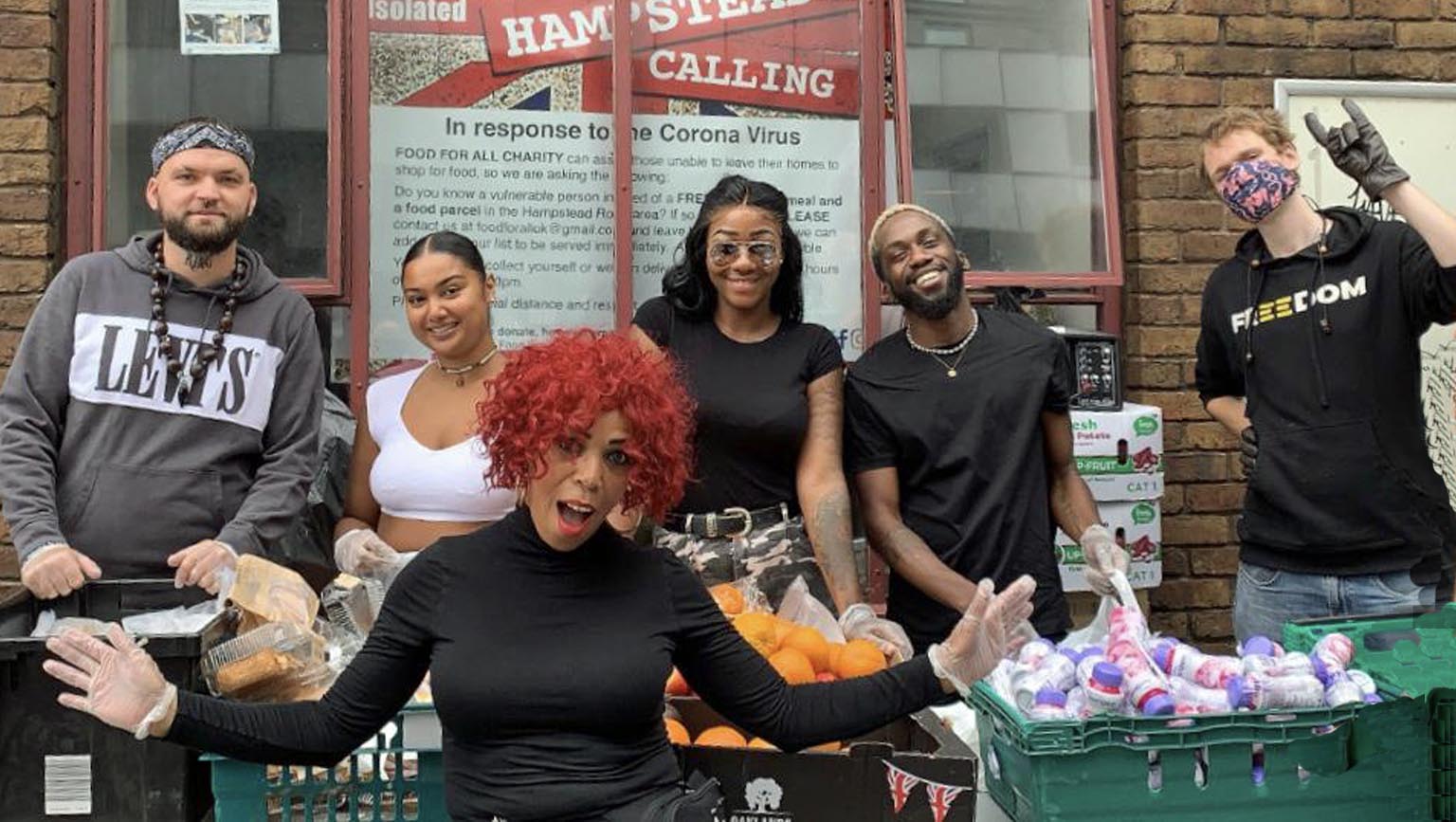 Environmental Heroes:
Food For All, St Giles
When the bitter realities of Coronavirus upended life last March, the need to ensure nobody went hungry was brought into sharp focus. Fortunately, volunteer food relief charity Food For All has been addressing that need daily for the last 30 years.
Based around the Hare Krishna spiritual practice of prasadam, or simply offering hot meals for free to anyone who wants them, the charity's cheery distribution vans are a familiar sight across Camden, providing a lifeline to the homeless and those suffering mental health issues.
Their mission is equally rooted in environmentalism and activism too, helping divert huge volumes of edible food that would otherwise by consigned to landfill into hungry bellies instead. With lockdown shuttering the entire catering industry, from hotels and restaurants to school canteens and high street sandwich bars, the mounting food waste issue was potentially as devastating as the perverse accompanying hunger. Luckily, Food For All were able to bring years of knowledge to this parallel crisis too, and have introduced thousands more locals to the joyful positive impact of their work in the process.
Rock 'n' Roll to the Rescue
Camden Town-based musician Jennie Matthias has a long affiliation with Food For All stretching back to 1999, when she first met founder Para O'Grady. Her charity work on drugs awareness in schools and his supplying food relief saw them both nominated for a grant in the Community Champions scheme.
"I ended up being asked to help award the funding," says Jennie, "travelling around the country to dish out all these £2000 grants. And then one day, who should come knocking on my door but Para. He had this brilliant ida to support some of the people he feeds to ogo into business, and the next thing you know I'm giving him thirty seven grand!"
It lead to startup funding for everything from bike fixing to basket weaving, yoga classes to musical careers, and the two have remained friends and instigators ever since. 
"I got another call from Para recently," Jennie remembers, "where he just said, 'Jennie. Covid. We need to be feeding people.' And I said ok, let's make a plan." She immediately called up another friend with a bold suggestion: "I need your shop." 
Within 10 minutes, she had the keys and was in. The shop was Rock and Roll Rescue on Parkway, and owner Knox a kindred spirit. Around 50 free hot meals a day began being served out front, with donations stored inside, right from the very beginning of lockdown. But with many other charities closed, it quickly became apparent that demand was going to be massive. "We knew we were gonna have to up our game," says Jennie.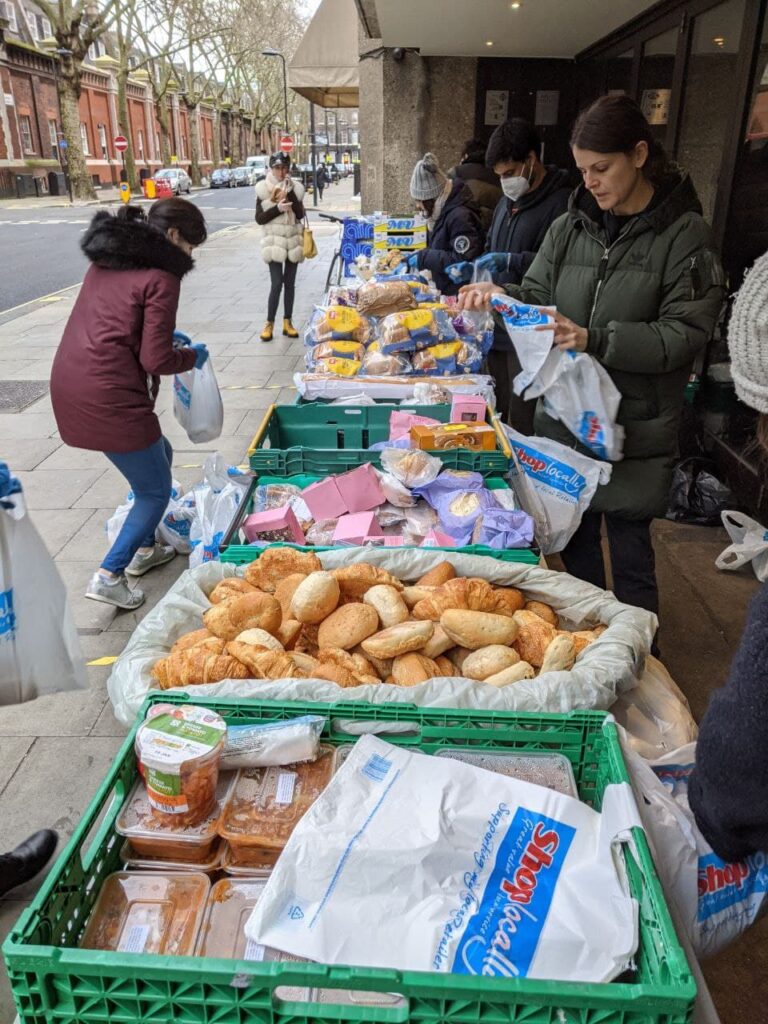 Lawrence Speelman was working at Toast Ale, the brewery that turns surplus bread into beer, when he suddenly found himself on furlough. Wondering what to do with his lockdown, his boss Tristram Stuart suggested Food For All. Stuart is the UK's anti-food waste superhero, with a wealth of experience in the field that includes everything from breaking in to Waitrose bins to salvage meals to giving a TED talk. He knew Para and the charity after they the cooked up a vast free feast together in Trafalgar Square, known as Feeding the 5000.
"I began by helping with operations," says Lawrence. "We were quickly increasing capacity from the usual 1,000 meals a day up to 5,000, even towards 10,000, and the most obvious need was getting food to people isolating in their homes, but that was never going to work logistically. So instead we started reaching out to mutual aid groups, homeless hostels and others to form a distribution network. We also had this vast influx of volunteers, as for many people it was a great way to get more than their sanctioned hour-a-day exercise out of the house. I have onboarded over 1,000 people now and they are still coming."
Having outgrown Parkway due to the sheer volume of donations pouring in, one of those volunteers – a furloughed theatre technician – hooked them up with Camden's People Theatre down on Hampstead Rd. Soon the entire auditorium was piled to the rafters with tins of soup and cartons of juice, with hot meals served at the door. Expanding yet further as the pandemic rolled on, they negotiated an arrangement at the large shuttered St Giles Hotel, off Tottenham Court Road, helping hundreds of people cope with this latest lockdown with a steaming plate of food, always served up with lashings of love. 
It is impossible to know how much good food has been commandeered by Food For All over the years, but many tons that would have rotted in the ground has nurtured Camden's most in need instead. 
"Saving food waste is something that's embedded at the core of the charity as it's just what they've always done," says Lawrence. "The beautiful thing is that society is now also becoming aware of the circular economy, the idea of reusing food, and apps like Olio, Too Good To Go and Karma were also inundated just as we were. It's been a real silver lining to the pandemic."  
"I'll tell you a story," adds Jennie. "The other week, I saw some police officers making a beeline for me," she recounts, smiling broadly. "I thought they were coming to arrest me for not having my mask up, but they said 'no! We've come to give you a gift!' And they had a load of food from the Co-Op that would have gone to landfill. I said to them 'you've come to the right place because that's exactly what we're all about.'"
It's also an all-hand-on-deck operation, in the very best sense, putting fire in bellies as well as all that healthy vegetarian food. While Jennie pulls in fundraising favours from her music industry, mates including Madness and Chrissie Hynde, Lawrence build up another eco-friendly string to the Food For All bow, with a dedicated team of cyclists delivering meals to homes and plugging that 'last mile' gap, with zero emissions. He was riding six days a week throughout his furlough. 
"I can't get out of bed in the mornings fast enough to do this," says Jennie. "I'm a people person, so that makes me the kind of maitre d when we're serving. But I look one way and we've got this huge queue of people for whom we're a lifeline, not just for food but for socks, toothpaste, anything they need, and also because they love to speak with us. Then I look to the other side and we've got the volunteers, all the camaraderie, every single one of them out there in the cold and they are loving it. Honestly, those two things are every reason to get me out of bed."
Lawrence vouches for the enduring incredible vibe each day on the street. "It's like a big party," he says. "People are coming back five or six days a week to volunteer, or to bring donations. They can't get enough, and it's because you meet some really incredible people, like Jennie and Para, or the folks in the kitchen who get up at 5am, or the delivery drivers, and each add elements to what Food For All is doing. It really is quite amazing, and gives you a lot more faith in humanity."
Despite the ongoing horrors of Covid, and knowing that food poverty is not going to ease even when lockdown finally does, it is still hugely heartening to know how equally inspired thousands of others people will have been from participating in this epic food mobilsation. The fact that averting hunger can also make such positive environmental ripples too is the icing on the saved-from-landfill cake. 
"It has really changed my life," says Lawrence. "It's not every day you have the time or the opportunity to volunteer while being paid by the government. Obviously touch wood that we're never in this position again, but it's been unbelievably rewarding, and a privilege."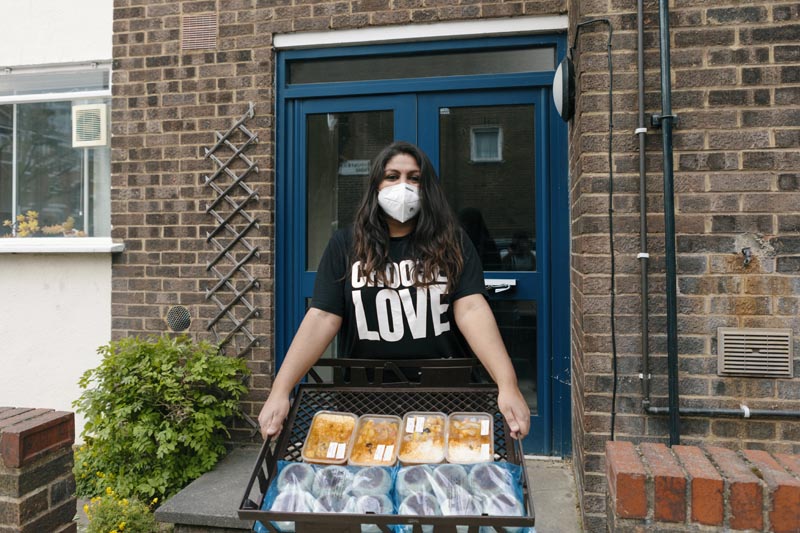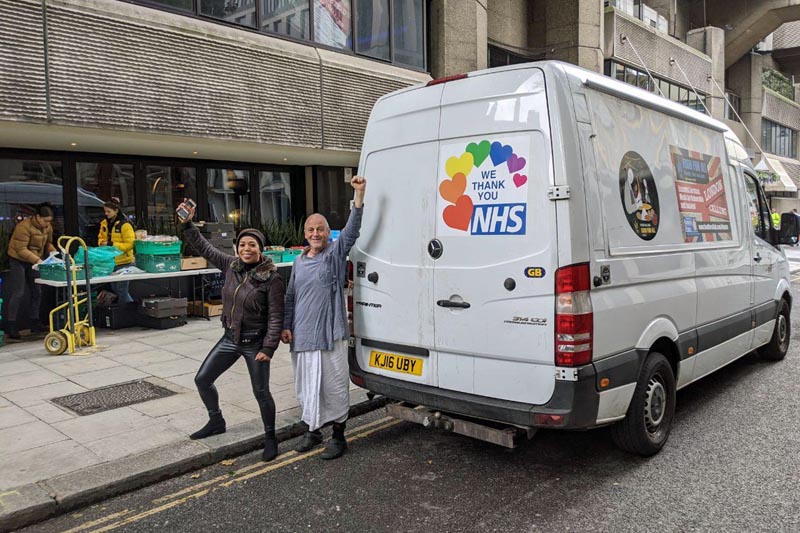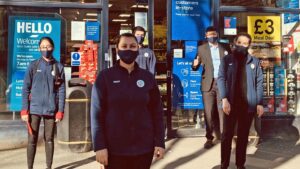 How the hard work and long hours by the staff was truly appreciated by locals during the pandemic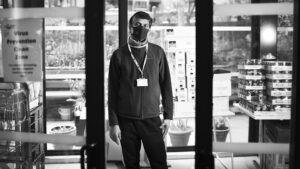 Abul Choudhury tells us how the charity managed lockdown for Camden's most vulnerable, from food parcels to vaccinations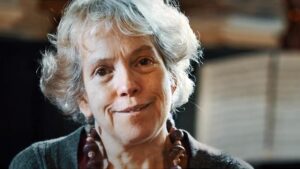 When she saw media reports of women losing jobs and homes as a result of the Covid shutdown,