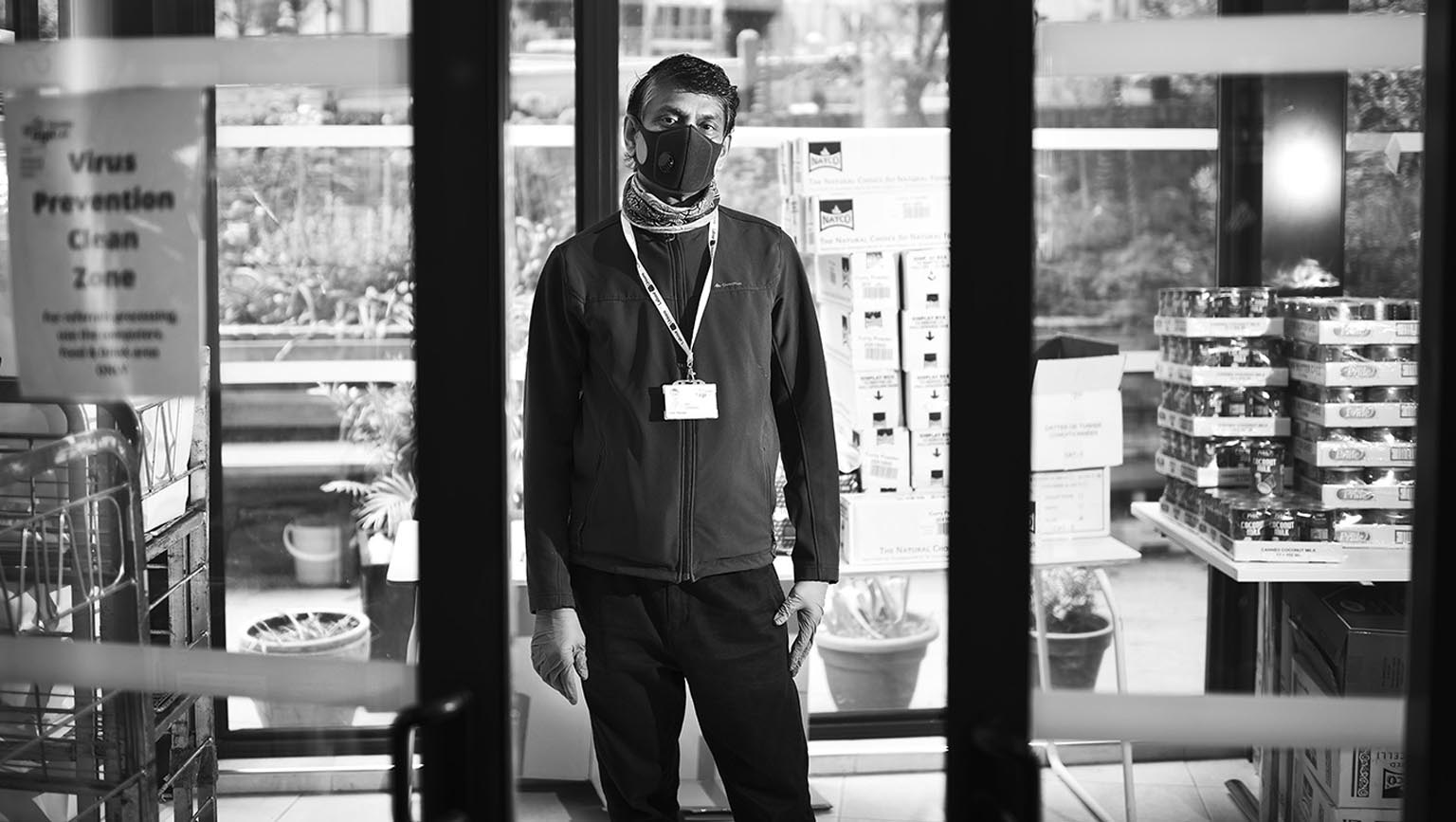 Eqality & Diversity Leaders:
Age UK Camden
Approaching his 25th year in the job later in 2021, Abul Choudhury knows plenty about attending to the often-complex needs of vulnerable older people. He's the manager at Age UK Camden's Great Croft Health and Positive Living Hub, an oasis of care and camaraderie in the midst of King's Cross. 
Yet despite his wealth of experience, the coronavirus pandemic presented Abul and his colleagues with almost daily learning, often negotiating completely new and urgent circumstances in order to keep their community safe and well.
From bulk sourcing hearing aid batteries to tackling social media scare stories around vaccinations, their job has suddenly encompassed a broadly expanded universe, just as the horizons of the people in their care have been dramatically reduced.
Shutting down daily operations and instead providing a fresh food delivery service during the first lockdown, the Cromer Street hub reopened in late July and has managed to operate safely ever since. "We're here to provide adult social care and support to older people," says Abul, "with all the required infection control measures, screen dividers, PPE and everything else in place. Obviously as a charity, our costs have gone through the roof, but now is not the time to balance the books. This is a time to provide a service."
Resilience during Ramadan
In the scramble to create a safety net for residents when the UK when into lockdown, the Council had no hesitation in calling upon AgeUK Camden to assist. "They are recognised as an exemplary community organisation," say local Councillor – and Covid Champions judge – Abdul Hai. "Abul lead a Borough-wide food distribution, delivery fresh food parcels to vulnerable people. Many other community organisations followed his initiative, supporting people of all ages through this most difficult time."
Within a few weeks of the restrictions, the reality started to dawn that people would be unable to gather during the holy month of Ramadan, when the area's sizable Muslim population would be fasting, and then usually feasting, in big family and social groups.
"We realised we'd need a proper plan for Ramadan alongside the parcels we were already delivering," says Abul. "So again, the Council asked if we'd support them, as I know the community here very well after all these years. I told them I'd be happy to take it on, as long as they'd come and help me with packaging and delivery, and they all did."
As Abul is keen to point out, accomplishing the ambitious food programme was a real community effort, a true Camden success story, as much as it is a testimonial to the skill of Age UK Camden and its leaders.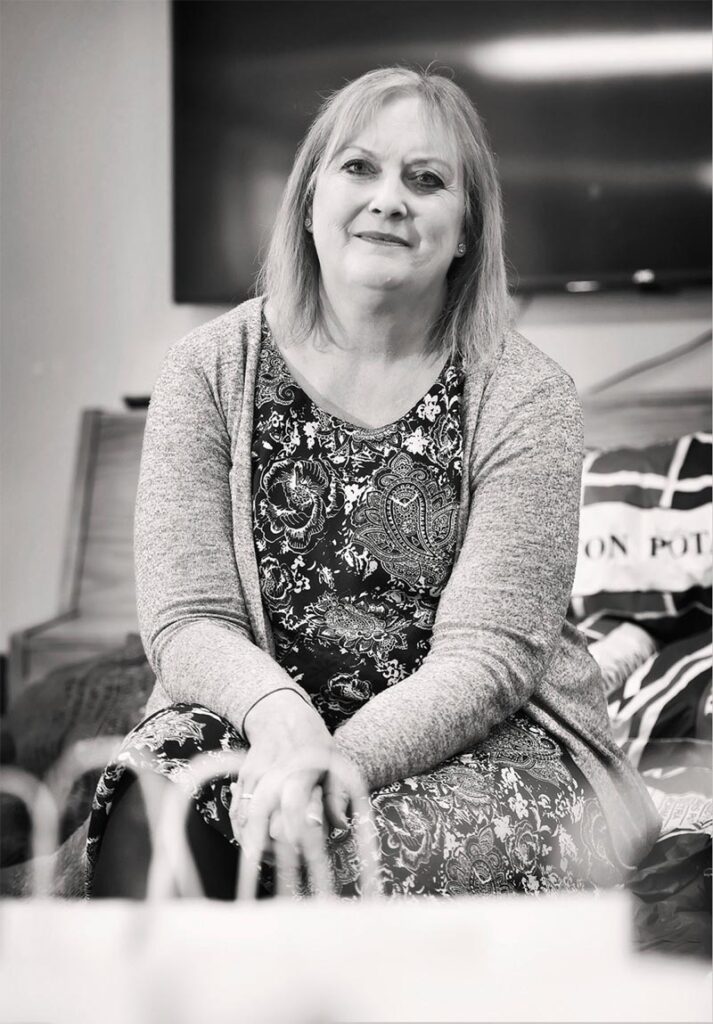 By the summer, Abul and the team knew it was vital that they reopen the Great Croft hub, and their site in Henderson Court, Hampstead too. "Our CEO, Nikki Morris, has previously been a senior nurse," says Abul, "and it proved really good to have her on board, as she had knowledge of working in the health sector, and she was totally hands-on with everything, from collecting medication to packing food."
The team put a huge amount of effort into how to open safely, and to date not a single one of their regulars has died from Covid. Alongside hygiene and distancing measures, as soon as the vaccines were available, they helped ferry up to 15 people a day to the Bloomsbury surgery, completing the second booster jabs for the whole cohort in the New Year.
With rumours and fears around getting the jab particularly prevalent in the local Bangladeshi families, the role of Abul and his charity has become the true public health frontline, particularly when the statistics show that minority ethnic groups have been hit so hard by Covid.
"We did unfortunately get a few of our Bangladeshi clients cancel the appointments we'd made for them on the day," he says. "It was hard to convince them in the beginning, as a lot of people wanted to wait and see what happened. There wasn't that much official information to convince them, but there was a lot of fake news going around on social media, which is really sad. More recently I've seen videos the Imams have put online assuring people to go and get their jabs, and that they don't have animal products or alcohol in them, so we've seen more uptake."
While Covid bereavement may not have hit the hub's direct community, it's been a very real part of the last 12 months for many in these hard-hit communities. One of the Bengali families Abul visited with Ramadan food parcels lost a son, then his mother, in the space of a week.
"So many people from the Bengali and wider Muslim community were stuck with getting a death certificate, and arranging a funeral," says Abul. "Very few people were available with the expertise and the knowledge to help them, so day after day a key thing we did was contacting the mosques, downloading the right forms, applying for a funeral grant and arranging a ceremony. I'm so grateful to the Councillors who helped us to do this, too. It's something that people will always remember, that we were there to support them when they really needed it."
Despite the challenges and the sadness, there have thankfully also been eureka moments and heart-warming stories, too. Recently, Abul found he kept encountering reports of people not hearing their doorbells as their hearing aid had run out of battery. He realised that many of these people had avoided physical contact for nearly a year, so everyone's supply of batteries were failing at the same time. "Nobody had picked up on it," he says, "but the Royal Free audiology department were so supportive when we rang them up, and very quickly we got everyone's problem solved."
The vaccine transportation laid on by AgeUK Camden has also produce one of Abul's favourite rays of light from all this. "One of our clients is 99 years old," he says, "and she said to me last year, 'I hope we get a vaccine before I die, so I can see my 100th birthday'. So when the Bloomsbury surgery told me they were starting their vaccination programme in December, I made sure she was straight down there. Honestly, it felt so good to see that. It's easy to send a letter or make a phonecall asking people in for an appointment, but it's very, very hard for many of those people to get to the GP mobility-wise and transport-wise. I'm so proud Age UK Camden was able to provide this service. Everyone has really been doing their very best."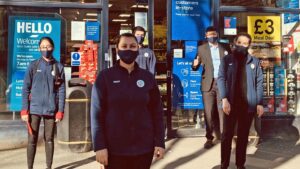 How the hard work and long hours by the staff was truly appreciated by locals during the pandemic