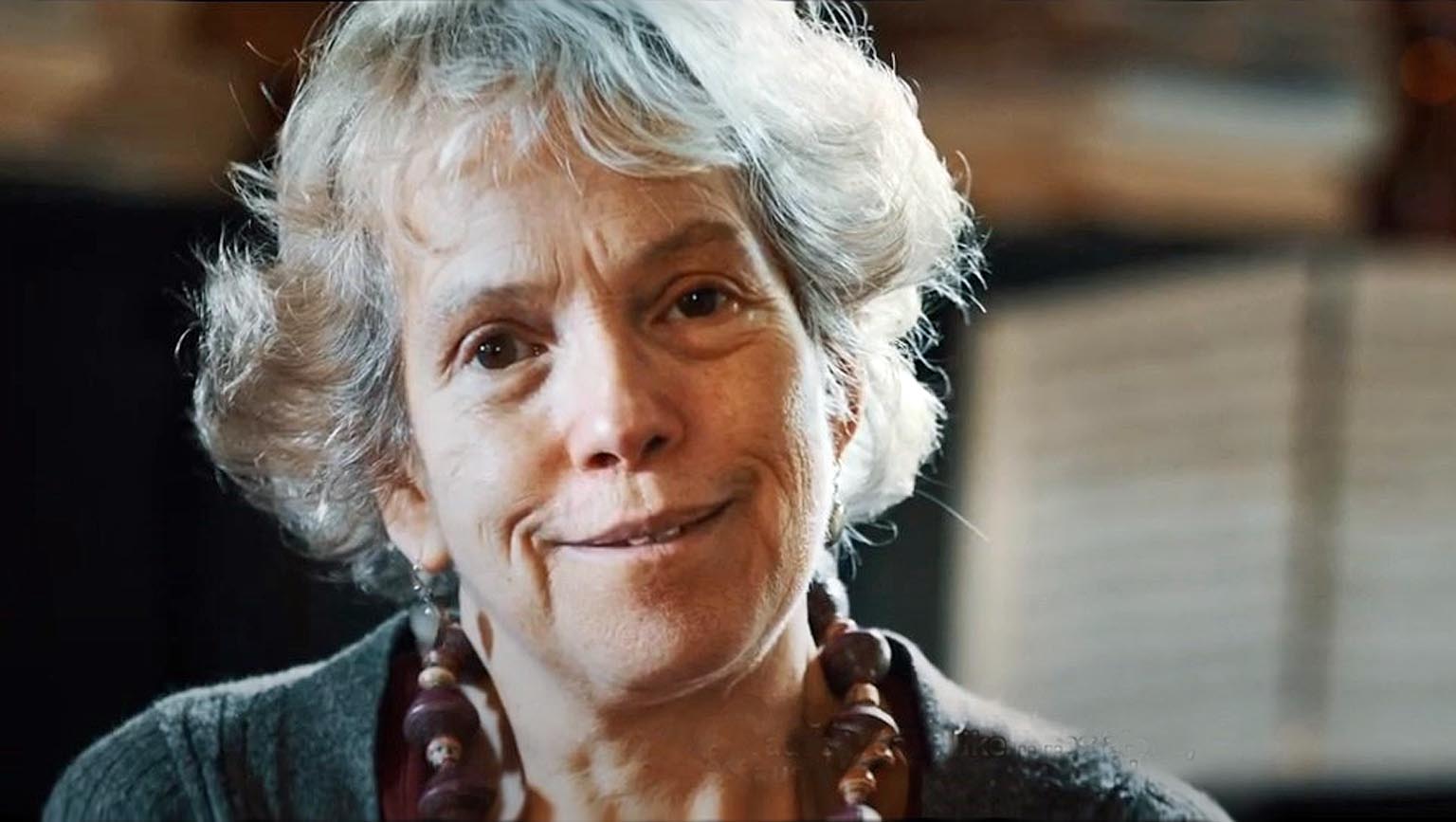 Care Champion:
Carolyn Hayman for C4WS, Somers Town
Moved by news reports of women suddenly losing everything in the economic shockwaves of Covid, Carolyn Hayman, OBE, decided to open up her own home to someone in need. She contacted the C4WS Homeless Project, which offers a range of vital support services to help people without a home to rebuild their lives, and put herself forward.
Fre is a Ugandan woman working for the NHS in mental health services, yet she suddenly found herself with nowhere to go after her landlord announced he was selling her flat. She was matched with Carolyn and moved into her spare room last summer, the two striking up a mutually enriching friendship that has continued despite Fre now having found a new home of her own.
Carolyn was nominated for this week's Camden Covid Champion award by Sam Forsdike, the Welfare Manager at C4WS. "As part of our Home From Home project, Carolyn hosted a woman who would otherwise have faced homelessness," he said. "She welcomed her into her own home and provided support beyond simple hosting, all during Covid. Her generosity, kindness and compassion are truly inspirational."
Carolyn Hayman's life story, and the strong sense of care that has been present throughout, has echoes of the foundation of C4WS as a charity. Her involvement in tackling homeless began in the 1970s, volunteering with the Quakers on the UK's first 'Open Christmas' initiative. "I took out my A to Z," she recalls, "and drew circles around all the little crosses. Then I got on my bike and drove around all those churches, asking if they would consider having lots of homeless men come and sleep in their crypt for Christmas." The Quaker pioneers she was with ran four such projects, one of which was at Holy Cross Church in Cromer Street, King's Cross.
Some thirty years later, C4WS emerged from the successes of group running the very same kind of church-based shelters, later adding support around health, wellbeing, housing and immigration advice too, becoming one of London's foremost such services, and now catering to for over 300 people per year.
"My father was a refugee from Germany," says Carolyn, "so I think the whole family always felt particularly engaged with the kind of issues faced by refugees."
She settled in Camden in 1971, buying her first flat thanks to the reparations the German government had paid to her grandmother. "Back then, Kentish Town was super cheap and had been for nearly 100 years due to the filthy coal-driven train lines they cut through it," she says. "If you look at the census for the house I'm in now it was built in 1870, but within 10 years it had become multiple occupations. The neighbourhood pretty much remained at the bottom of the housing ladder until relatively recently."
In 1984, Hayman and her young family moved in to the address she still lives today, where the previous owners had fostered children – and animals. "The whole house smelled of baby goats!", she laughs, "and the garden was full of animal bones."
She took on the role of Chief Executive at the Foyer Federation, picking up an OBE for her work finding accommodation employment for young people, before moving on to co-found the charity Peace Direct, which supports local people in conflict zones to achieve long-term peace.
Along the way she also donated a kidney to a stranger, and gained her first experience of offering a roof to someone in need as part of the sanctuary student programme for SOAS, where she had studied for her Masters.  
Various images used with thanks from the C4WS website, giving an idea of the wide range of support and facilities on offer for over 17 years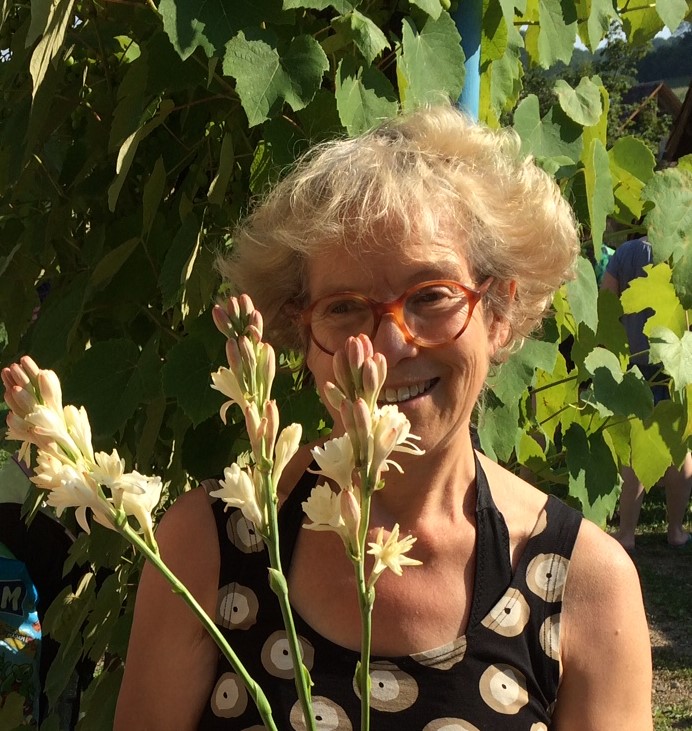 "I found out about CW4S through the British Red Cross, when I had just become a refugee six years ago. You go to the council and they say 'you don't meet the criteria.' Sometimes the systems that are meant to support us, fail us. But C4WS had a vacancy for me in their winter shelter back then and I always kept in touch, to the point where they put me on their steering committee.
"I was always very vocal about dealing with the stigma around homelessness – if that is even the right word for it – and thinking how do we even begin to conquer this demon in society? Then, unfortunately during the pandemic, I became homeless again. The one thing I've told people about having this experience is that you have to own it. To be like, 'yes, I am homeless'. So yes. I. Owned. It.
"I'm not the typical stereotype that the media would put out there. I'm a key worker, I spend all day supporting others, I'm trying the best I can to keep it all together. But in a way I see being put in this position again as a blessing. It has given me the chance to meet people like Carolyn, and to be able to come home to somebody like that, someone who is embracing what you tell them when your spirits are down, in a gentle, loving and kind way, that was a very pivotal thing for me.
"Covid has seen a lot of unfolding truths about inequality in the healthcare system for specific populations, such as ethnic minority groups and LGBTQ people. This pandemic has shown how deeply embedded poor outcomes are for black people in this country. I'll admit, it's draining for me to experience this every day at work as a black person myself, but there are many really positive experiences going on out there too.
"We need to bridge the gap and shift this culture, change these attitudes. And how do we do that? By coming from a place of love, caring and understanding. People like Carolyn do that, so let's preach that gospel, and get that word out there about these positive things too."
Over the long summer of 2020, Carolyn and Fre got on with life, and its current complex Covid-safe rituals, often not seeing each other for days. But when they did meet, both women found it rewarding.
"She was really quite something," says Hayman of her guest. "She spoke so passionately about her work, about helping vulnerable people deal with the lockdown and drawing attention to racism and injustice within her organisation. She was acutely aware that her workplace is heavily dominated by middle class white women, and she felt that was quite a struggle for her. A lot of her black friends told her not to speak out about injustice or she would get sacked, but she did what she thought was right. I got a lot out of hosting her because I kind of related to that. I think my rebellious spirit called out to hers."
Their chats also gave Carolyn an insight into the challenges of being black in the workplace just as the Black Lives Matter protests were at their apex. It reminded her too of gaining knowledge about just how difficult it was for young people to find accommodation when she was working with them at the Foyer. As ever, creating the chance for people with different lived experiences to sit, chat and maybe eat a slice of cake together, is something priceless.
"Covid has shown us that if we're not all safe, then nobody is safe," says Carolyn. "In a place like Camden, where housing is so squeezed we have a declining school population because families simply can't afford to live here, we need to look carefully at addressing these inequalities that the pandemic has exposed so sharply. I do think things are changing in the workplace, but we need to see that in the education system and housing too."
Meanwhile, she would certainly consider offering her roof to another guest in future. "I thought Fre was such a wonderful guest that when she left, I felt unsure that I'd ever find another so good, but I'm sure there are lots of people out there and experiences to come that will be just as rewarding."
If you'd like more info on the C4WS Homeless Project, participating in the Home From Home scheme, or details of the many other ways the charity offers support to people rebuilding their lives, please visit their website today.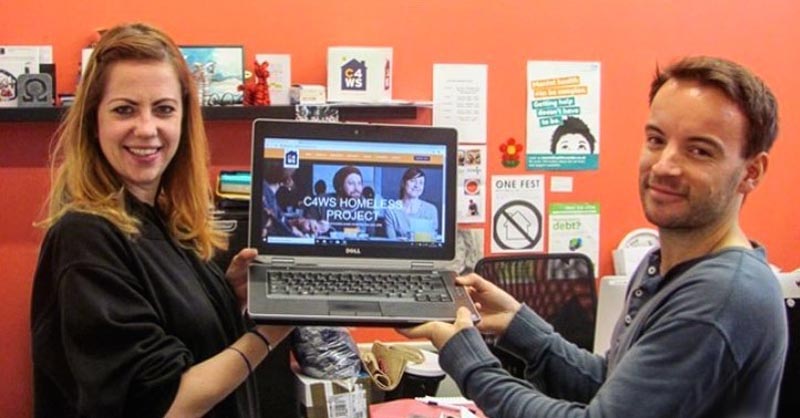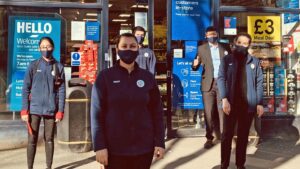 How the hard work and long hours by the staff was truly appreciated by locals during the pandemic