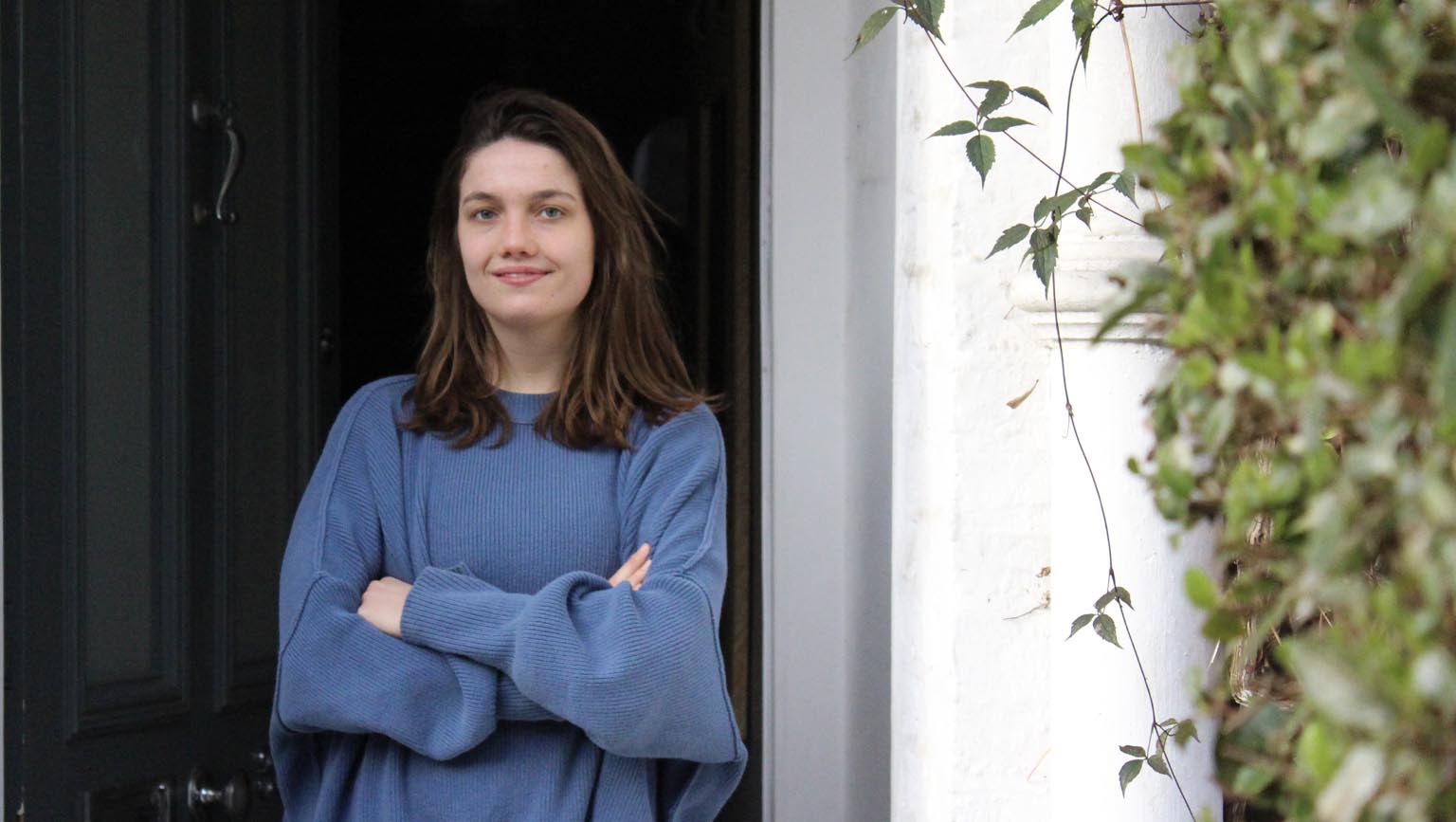 Doorstep Hero:
Nell Barlow, Gospel Oak
Nell Barlow really couldn't be a better first winner of a Camden Covid Champions award. During the original lockdown and again before Christmas, she collected food donations, toiletries and other essential items from around five hundred households in her area, which she then personally delivered to the food banks in Chalk Farm, Camden and Euston with her stepdad.
"It was known that food banks and on-the-ground charity work was going to suffer in lockdown, as instantly things were shutting down," she says. "People wanted to help, they just didn't know how to go about it, so I had this idea of a door-to-door service."
She informed her neighbours about what was needed, and asked them to simply leave a bag outside their front doors which she would drop by and pick up, all the while staying socially distanced. "We did a different road every week between four roads, and people were amazing. It was unbelievable how much everyone gave. I think humans like to feed each other, so they really responded to that."
When we announced the Covid Champions vote on Camdenist back in the autumn, many of those same neighbours rushed to nominate Nell for her outstanding efforts. "She was tireless in her weekly collection and made an enormous contribution," commented one voter. "Her hardworking and unassuming attitude meant she didn't seek any praise for her actions, she just made sure that whatever was needed made its way to the local food banks which needed it," said another. "In doing so she connected those who have been more fortunate during the pandemic with those who have been less so, in an act of kindness and solidarity, and made this world a little bit better for us all."
Awards judge and musician Mark Crown singled her efforts out too, having grown up in the same area. "Gospel Oak is a prime example of London's social divide," he said, "where you have £2m houses directly opposite large blocks of disadvantaged families. I can really relate to the good work Nell has done here, as on top of feeding people right across Camden, she has also helped unite this community."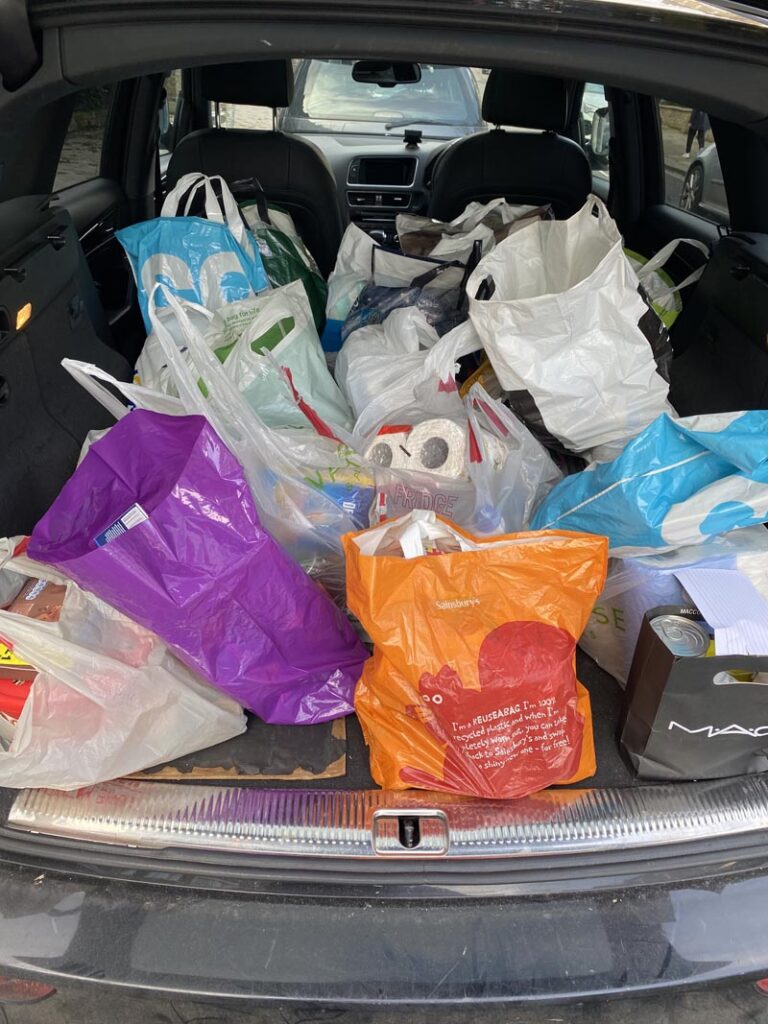 The Enduring Spirit of Camden
Nell is enigmatic and open when we meet for this lockdown profile interview, over Zoom. A thoughtful and engaged person, she has an honest spirit that translates even through a computer screen.
Growing up in and around Camden, she's always found the borough comforting. "I think it feels villagey" she says, "and lockdown has brought that out even more. You always see the same characters wandering around." From playing on the Heath as a child, to gallivanting along Camden High Street as a teenager, each corner of the borough has memories tied to it: "you can remember how old you were and what you were doing in each place.
"My favourite film is 'Withnail and I', [Bruce Robinson's black comedy from 1987, in which Richard E. Grant and Paul McGann share a flat in 1969's Camden] and you sense the area decades ago was not much different. Camden's got a real spirit to it and I don't think that's ever really gone away."
That spirit has been apparent through all the new experiences her food collections have brought her over the pandemic, too. "Getting to meet people that are just doing good, not for any private gain, has been really inspiring," she says of meeting the volunteer team at Queens Crescent Community Association, who have provided over 21,000 food parcels and meals  to locals since the Spring.
Barlow has also got to know her neighbours better. Before lockdown, she wasn't hugely aware of a sense of community in her area: "I moved to this road when I was ten," she says. "I only really remember it as a teenager, and I don't think at that age you ever feel part of a community. But this pandemic has definitely brought that out for me."
Another unexpected positive that came from Nell's efforts is a newfound confidence in her own ability to be organised. "I'm generally known by my family and friends as being a bit scatty, and not always having my feet on the ground", she admits. "It was a good experience organising something that actually worked." Barlow works for a marriage proposal company, as well as being an actor and looking after children. I ask her if her experiences in these jobs have helped in any way. "Every job I do is based on communication, whether I am communicating with a young child or a director, and I think this fed into the food delivery scheme. Being nice, honest and open with people is really important."
As we enter another lockdown, she does have concerns for the borough. "I feel really worried for families at the moment. Schools aren't open, people are cooped up in living spaces together. Most people don't have the luxury of a garden. Any kind of community kindness – people just saying 'it's ok, we're here' – is really important. Any form of judgement is not welcome at a time like this."
She is planning her third food delivery initiative in the weeks ahead, but her main hope is that post-Covid, people continue to look out for each other. "There are so many people that have done so much in this pandemic. People that I wish you could interview, too. Helen from Euston food bank, for example. She's there day in, day out, and it's just incredible. She puts others before her own health, working tirelessly and being an absolute legend."
The Trussell Trust reported that in April 2020, there was an 89% increase in the number of emergency food parcels handed out in the UK, compared to the same time in 2019. There was also a 107% increase in the number of parcels given to children. As Nell describes, "you see queues and queues of people at the food banks. There are all these people using this facility because they aren't getting any other help. It's not a nice thing for anyone to experience, the whole process is dehumanising. I feel under-qualified to talk about the problems in Camden, but I think there are a lot vulnerable people in the borough in need of help. Food should be such a simple thing; it shouldn't be complicated."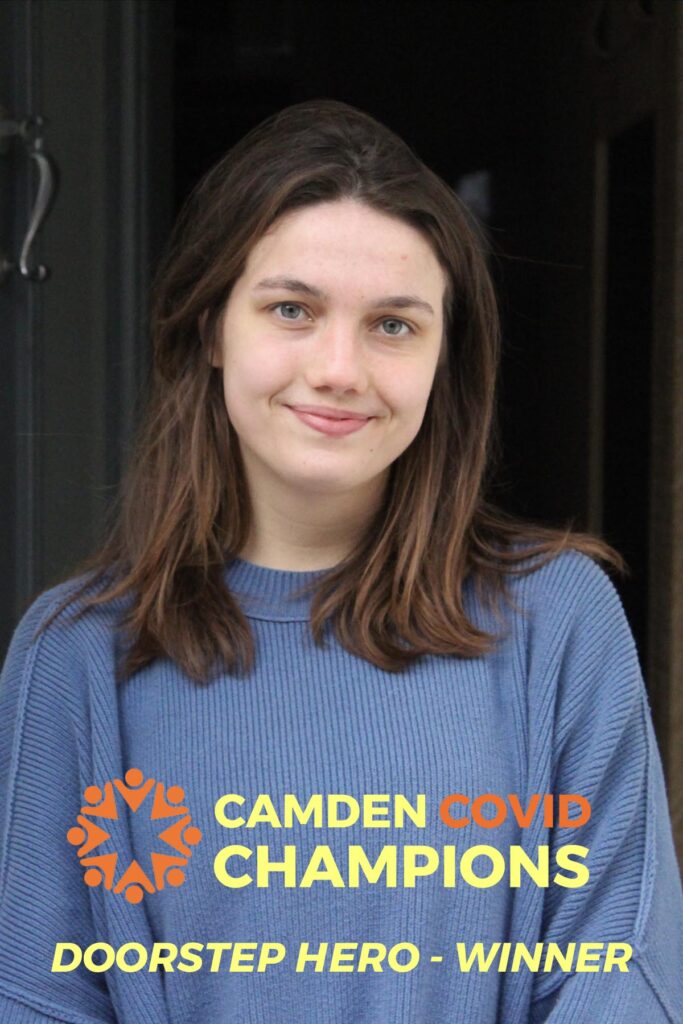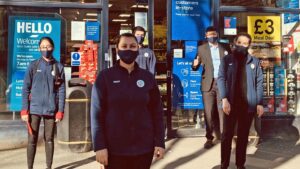 How the hard work and long hours by the staff was truly appreciated by locals during the pandemic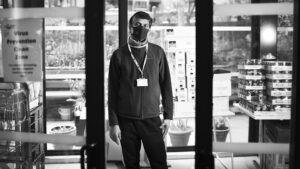 Abul Choudhury tells us how the charity managed lockdown for Camden's most vulnerable, from food parcels to vaccinations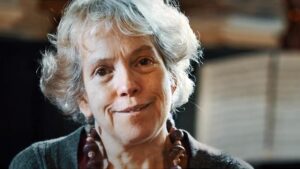 When she saw media reports of women losing jobs and homes as a result of the Covid shutdown,