This week's Highlights
The story behind the next Secret Feasts chef
Continuing our ongoing mission to support Camden's high street businesses, this week we've been hearing from local chef Nazmi Dervishaj, who escaped war-torn Kosovo working in kitchens across Europe, and has just opened his very own restaurant on Jamestown Road. We're inviting all readers to join us for a special Secret Feasts dinner and wine tasting with Naz and the team at Peron No.4 on Thursday 3rd November. He will cook your choices from a 3-course menu, while experts representing Italian wine producers Tenuta Ilauri talk you through their carefully-paired wines from the Abruzzo region. Book tickets now for only £25, as they are very limited. 

Cheers to St Pancras Beer Festival
Running until next Thursday, it's well worth a pit-stop at St Pancras International if you're a fan of decent beer. The station's annual Beer Festival is now on, featuring a hop-on pop-up carriage bar serving pints of the golden stuff, plus discounts and promotions available at loads of the pubs, bars and restaurants around the concourse, from Sercys to Carluccio's (pictured). Find out all the info here, including facts and stories about St Pancras' long and proud beer history. 

Bloomsbury Festival returns
The brilliant Bloomsbury Festival is back at full pelt from today, after the tricky digital/hybrid Covid years. Over the next 10-days, this celebrated quarter of London will host over 100 events, from live music to film screenings, exhibitions to dance shows. Head down to Store Street from 6.30pm tonight for the big free kick-off party, with loads to see, do, hear and eat.
Discover Camden's countryside cottages
The third walk in our series now available on the free Go Jauntly mobile app takes you deep into the bucolic, lesser-known depths of Hampstead Heath. We'll show you a route along a 'countryside' lane of thatched cottages, walk you past some striking Art Deco villas, and highlight the views across some dreamy and secluded allotments, among various other things of note to be encountered along the way. All the walks can now be found in one place here. And make sure to download the Go Jauntly app on Android or iOS for free to get yourself up and running. 

Five top live gigs across Camden this week
SUPPORTING LIVE MUSIC
Each week we highlight five upcoming gigs from the wealth of live music happening in the neighbourhood. All still have tickets available, but be quick. Discover ALL the gigs across Camden (and the rest of London) by browsing excellent new listings site Halibuts.com. Venues need our support this winter like never before, so check it out, then go out.
INDIE ROCK ⏩ SAINT CELEBRITY at Camden Assembly
The four-piece fierce guitar band return with support from Strawberry Fires, CJ2, safeatanyspeed and Hot Smoothie.  Fri 14 Oct

ALTERNATIVE ⏩ GET CAPE. WEAR CAPE. FLY at Scala
Celebrating the 15th anniversary of their classic LP The Cornicles of a Bohemian Teenager by playing the full album live in original form with a rhythm and horns section.  Fri 14 Oct  
BLUES ⏩ TESS BUCKLEYat The Harrison (pictured above)
The Canadian singer songwriter plays her original compositions and jazz standards in an intimate gig as part of the Bloomsbury Festival.  Wed 19 Oct  
FOLK ⏩ WEEKLY TRAD IRISH SESSION at London Irish Centre
A night of traditional Irish music with some of the capital's best musicians. Bring an instrument or sing along and join in at this weekly good craic. Wed 19 Oct
JAZZ ⏩ KAREN SHARP QUARTET at Lauderdale House 
The multiple award-winning jazz artist and her long established quartet play free-flowing improvisation.  Thurs 20 Oct 

&ALSO… 
Tonight marks the 35th anniversary of the Great Storm of 1987, which flattened 15 million trees across the UK, including devastating the famous Avenue of Trees in Hampstead. Here's the live coverage from Camden Town-based TV-AM from that morning, and why not take a walk up on the Heath to see how the avenue looks all these years later. >>> Crazy-popular Korean corndog specialists Bunsik have just opened a new branch on Camden High St serving their crispy sausage-on-a-stick-based streetfood snacks, plus bubble teas and more.>>> Vegan café The Fields Beneath celebrate 10 years in their home under Kentish Town West Overground station next Fri/Sat by offering free coffees for all. Full details and more in this email next week. >>> Parkway's celebrated venue Jazz Café has announced a DJ-heavy line-up of late night events for the autumn, including appearances from the likes of Jamz Supernova, DJ Assault and DJ Marky  >>> It's the return of the Kozmic Records Record Fair at Hawley Wharf all weekend, with vinyl, CDs and memorabilia from progressive, psychedelics and punk to blues, soul and reggae. >>> Camden's ongoing Black History Season is being  celebrated with a special pop-up from local jerk BBQ heroes Vibe 'N' Go taking over their local, Tapping The Admiral, for a special cook out session this Tuesday (18th).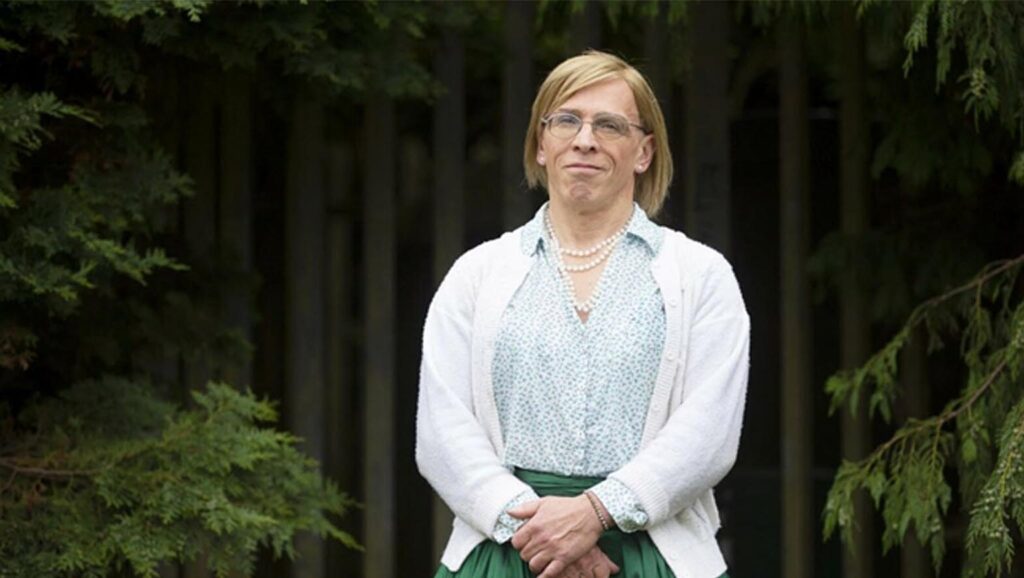 The importance of our epiphanies, relaxed friendships and what it's like to raise a trans voice today