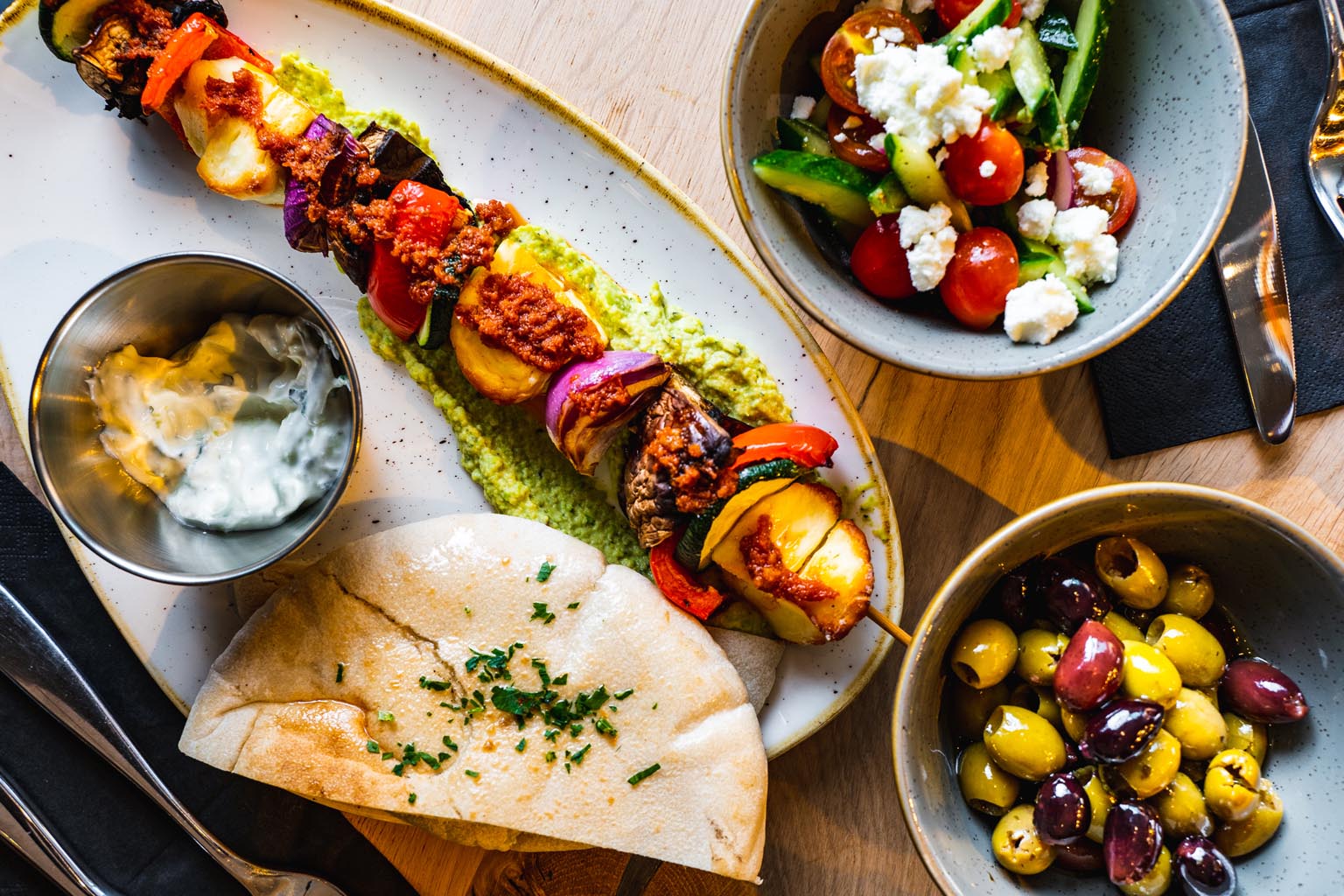 Nazmi Dervishaj, owner of Peron Nº4 Camden, welcomes us into his new Mediterranean restaurant and bar in our latest video. Press play to look around the cosy restaurant and head through the kitchen doors as chefs prepare the tasty menu, all while hearing Naz's story.
Peron Nº4 Camden began as a platform in Kosovo where Naz sold goods with his family. The concept was successful before the war and, bringing the expertise he learnt from watching his mum cook as a kid, and 25 years of experience working in hospitality (including a stint at the Freemasons in Hampstead), he felt it was finally time to bring Peron to Camden. Check out the restaurant, here.
The restaurant features a wide range of Mediterranean-inspired small plates, grilled meat, fish and vegetables, burgers and salads. We sampled a delicious lunch that included honey & harissa halloumi (v), sweat potato and mozzarella croquettes, roasted tomato mayo (v) and crispy chicken goujons, saffron alioli – all super delicious. The chef mentioned he has a specialty in burgers, so not to be missed are his crispy chicken burger, spice lamb merguez burger and try the vegan option, moving mountains® burger.
You'll find Peron Nº4 at Unit 3, 10 Jamestown Rd, NW1 7BY in Camden. Make sure you mention Camdenist when you visit. ;).
We're also hosting a special dining experience on the 3rd of November at Peron Nº4 through our popular 'Secret Feast' series. Launched earlier this year, Secret Feasts offers locals exclusive menus, specially created by some of Camden's most exciting restaurants. Hosted by chefs and sommeliers, these experts are on hand to make the experience more enjoyable. Find out more, here.
Secret Feasts dining event at Peron No.4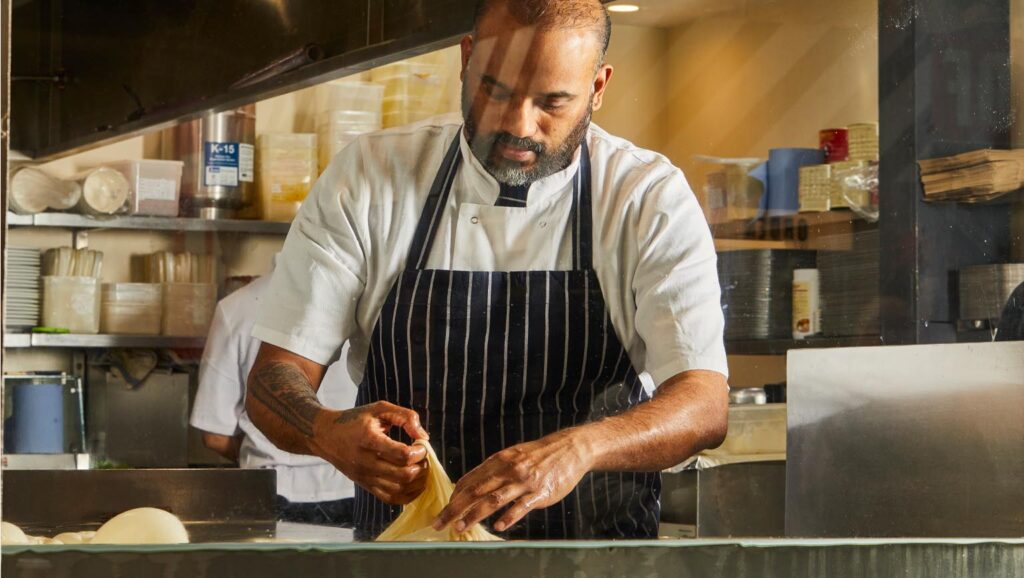 An unexpected enclave of global flavours in a neighbourhood that offers plenty more than the famous railway terminus