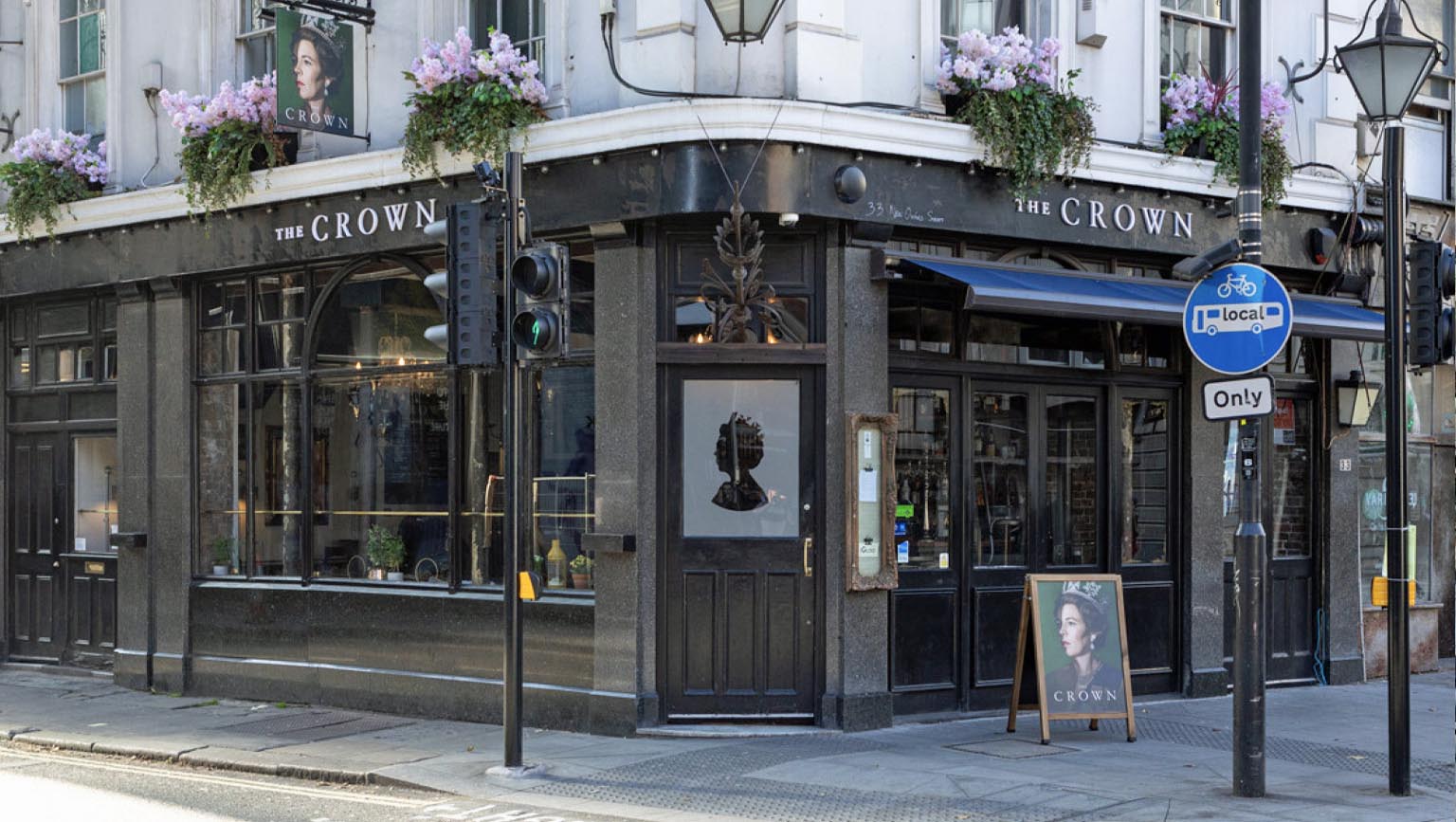 BUSINESS PIVOT:
The Old Crown, Holborn
When friends Matt Tibbey and Ali Southey bought a historic West End pub on a corner of New Oxford Street three years ago, they knew the area was changing rapidly and were ready to get creative to adapt. Still, they couldn't have prepared for quite the dramatic existential threat that the lockdown of 2020 thrust upon them – and indeed upon every other publican in the country.
"We sat down back in March and Matt said to me, 'what are we going to do to survive 2030, not just 2020?'", remembers Ali, "because life had suddenly changed so much. And that's really where our whole mindset came from – trying to rethink the future. Our future, and the entire future of urban community pubs."
With the regular daily bustle of Holborn suddenly on pause, and their gloriously raucous barroom eerily muted, the duo commandeered the upstairs function room and got busy. What emerged was a 30-page PDF document, full of bold ideas around sustainable food production, digital innovation and repurposing public and private space at the heart of the city. Then they set about making it all happen.
Hogarth's famous Beer Street and Gin Lane prints reference the location of The Old Crown, opposite the spire of St George's church, back in 1751. These streets of St Giles are steeped in London's boozer lore, and while the sozzled squalor Hogarth depicts has long been erased in favour of today's gleaming office blocks, the sites of many of the neighbourhood's tempting hostelries valiantly retain their original purpose.
The current pub was built in 1851 and occupies a fairly tight corner plot, with plenty of Victorian quirks and attendant atmosphere. It has a 3am licence, and has long been the after-hours pitstop of choice for the more robust of the West End's post-work/pre-club crowds.
Ali and Matt met while working behind the bar here 20-odd years ago. Over the following two decades they crossed paths repeatedly in the world of food and drink, eventually establishing an events company together. When the Crown came on the market, it was almost their destiny to take it on.
"We've already watched this area change in front of our eyes," says Matt. "When we first worked here, The End nightclub was round the corner and pubs were full at lunchtimes with people getting pissed while doing deals. There have been some seismic shifts in our trade, but that also means it's not too much of a leap to then consider what the next set of changes might look like."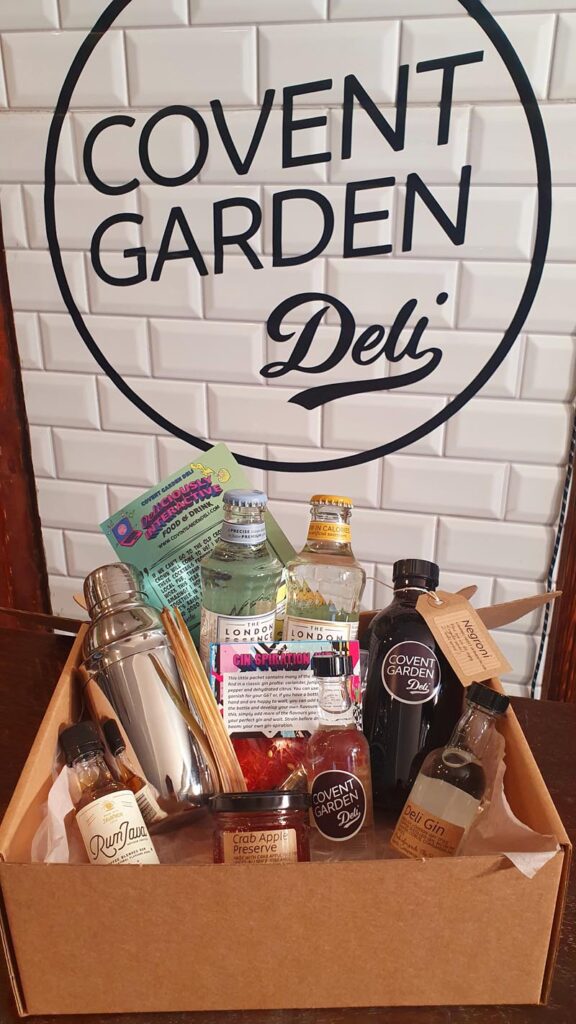 Their rationale for acquiring the pub was the enduring popularity of post-work drinks, and the boom in giant new office spaces proliferating all around, including LABS new 150,000 sq ft co-working space at Victoria House and another 263,000 sq ft of brand new offices at The Post Building, directly through the windows opposite the bar, on Museum Street. With those desks unlikely to be filled for months, maybe even years to come after Covid, the task was to think what a central London pub can now offer in this suddenly changed landscape.
"We quickly had to think about sustainability – on every level," says Matt, "all of the things, like food security, that had piqued our national psyche during lockdown that we didn't really have time to think about before. Running a pub, you don't often have a spare week to read about vertical farming, but lockdown gave us a chance to explore urban projects like the Growing Underground guys, who farm salad and herbs in Clapham's old air raid shelters, and Wildes who make cheese on an industrial estate in Tottenham. We want to introduce that kind of thing here in Holborn, and our way of starting off was to launch the Covent Garden Deli."
The concept is a food and drinks hamper with benefits. Not only do Matt and Ali supply a stack of brilliant London-made produce – such as the aforementioned cheese, meats from Islington-based Cobble Lane Cured and all manner of beer and spirits from around the capital – they stream an interactive TV show to recipients, showing how to mix killer cocktails and assemble zingy food pairings, to boot.
With the usual bumper Christmas party season cancelled, they converted the pub's upstairs dining room into a TV studio, mixing the camera angles themselves to avoid needing a crew, and offering bespoke shows to office teams that might usually congregate for a pint on a Friday downstairs.
"What we do best is run a quality late night good times venue," says Ali. "and suddenly that's completely stopped in people's lives. So as much as anything, our role is to keep the party going, to remind everyone of the warm fuzzy feelings until we can properly socialiase again."
While many bars have ventured into home delivery beers and cocktails over lockdown, it's clearly a temporary stopgap measure for most. Not so for Matt and Ali, who see this kind of active community-building as the evolution of the central London pub for the long-term, as the area faces years reeling from the devastating aftershocks of Covid.
The summer of 2020 proved there will be no quick bounce back at the pub: very little passing trade, a miserly five percent occupancy of nearby office desks, and no outdoor space of their own to allow socially distanced drinkers. So the guys set their sights on nearby Bloomsbury Square.
"We asked the Council if we could turn it into our garden," says Matt. "They really got the fact that businesses now have to look outside their own walls and collaborate for the greater good. We sent them our 2030 PDF document, and it really opened up the conversation. I don't think they anticipated that a little boozer on a corner would propose such a vision. Ultimately there's now the potential for us to set up a food market and a café in the Square, and they gave me a list of about 12 other underused public spaces across the borough where we could roll out the same kind of community food and drink co-op. They have great spots, like Brunswick Square, where we can help maintain the green spaces by showing customers exactly how a percentage of their food purchase goes to Camden Council."
Suddenly those hours delving into urban permaculture and food security for one pub had morphed into a far grander project for the post-Covid world.
"With our events company before, we got to that stage where you have to pretend to be bigger than you really are to win the good contracts," admits Matt. "What's exciting here is that we can simply by the local pub. We can go to our neighbours in Holborn and say 'let's help each other out, let us fill your fridges with our drinks, and maybe you'd like to think about converting some of your office space to urban farming, so we can make food for our hampers'."
This homespun vibe downplays what this little corner pub might be able to achieve if all the plans come to fruition, though. Having been gifted the headspace to think about the future may just have sewn the seeds for a self-sustaining Holborn in years to come. Forging partnerships and investing in community co-ops may bring the West End back to life far beyond its recent role servicing transient workers, tourists and hedonists, too.
"A strong community must be the hub of all of this," agrees Ali. "Working together, because we really don't want central London to fail."
As a business pivot, the Camden Covid Champions judges felt that The Old Crown had the most potential for thriving as a direct outcome of how it has addressed the potential hammer-blow of lockdown. We look forward to following their progress here on Camdenist as they continue developing delicious hampers, making lively TV, innovating outdoor garden collaborations and embarking on the total reinvention of city pubs. Phew.
"I have to say, it's turned out to be a more positive time than before for us, despite not being open," says Ali. "We've done things like have a chutney made from the glut of apples that were going rotten because nobody's buying cider, and I've never commissioned a cheese before, but now we've got our own! This whole period has spurred us on to be hugely proactive. And who knew this time last year that what people would really want is two gnarly, hairy barmen broadcasting pub banter directly into their living room?"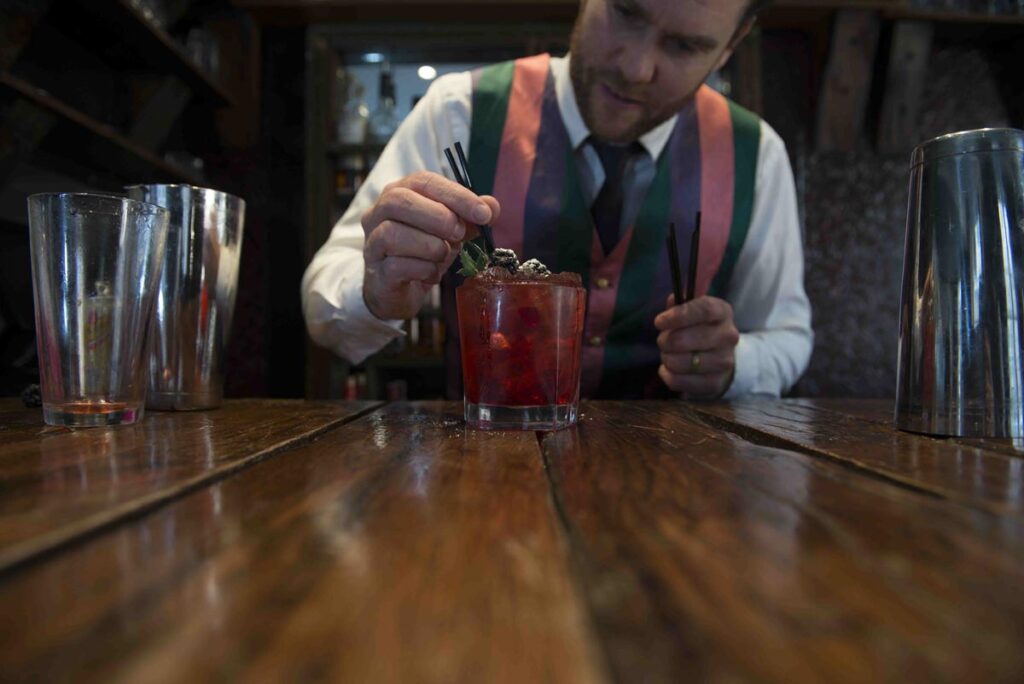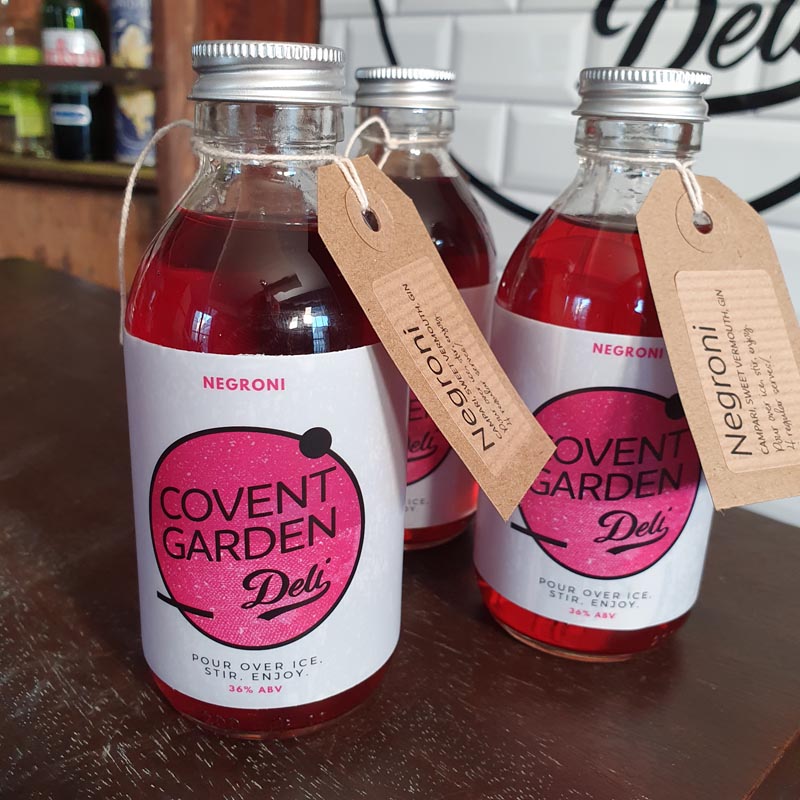 Camden Covid Champions is supported by Google, who offer free 1-to-1 mentoring to help local businesses and charities adapt/recover from lockdown, in partnership with Digital Boost. Camdenist and Google will be following our award winners' progress editorially as they are mentored throughout 2021.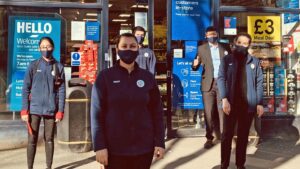 How the hard work and long hours by the staff was truly appreciated by locals during the pandemic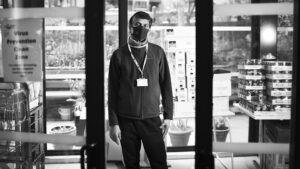 Abul Choudhury tells us how the charity managed lockdown for Camden's most vulnerable, from food parcels to vaccinations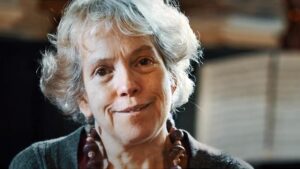 When she saw media reports of women losing jobs and homes as a result of the Covid shutdown,