This week's Highlights

MERRY EVERYTHING: Our festive message to Camden
We battled a frozen solid canal and a whole raft of other weather and logistics challenges, but Camdenist Live, our open mic stage aboard a canal boat at King's Cross, supported by our neighbours Google still got off to a great start at the weekend. Check out one of the highlights of the first event, a performance from the amazing 15-strong Adult Autistic Choir, who belted out carols and lively pop covers that warmed everyone right up. The boat is back in action at the Granary Square steps from 1pm today, so do come and check out the artists, and put your name down if you'd like to get up on stage too…  

BEST OF (part 1): The 5 top stories of 2022
It is, of course, the ideal time of year to recap on the past 12 months, so we're going to split some highlights over the next two weeks. First up, here are the five most popular stories on Camdenist.com in 2022, while next Friday we'll bring you five that you might have missed, but really should read.
PUBS: City Stack supports London's boozers


City Stack is a really clever and unique gift for pub lovers that offers vital support to independent London pubs during challenging economic times. It is an attractively designed £20 stack of beer mats that contains £100 worth of food and drinks at ten amazing independent pubs across the capital. You get a simple £10 off the bill each time you present the relevant beer mat. There's even still time to get CityStack for Christmas with a pickup collection point near Liverpool Street, or if you aren't in a hurry to wrap one for under the tree, use the coupon CAMDENIST22, for free shipping on your first order on their website.  

COMMUNITY: Sign up for the free January Challenge


Camden Council is collaborating with the organisation 64 Million Artists to encourage locals to participate in The January Challenge. It's free to sign up and you'll receive 31 daily prompts that will inspire you creativity throughout the month. The challenges are designed for people to find creativity in the everyday, regardless of their age, gender, ethnicity or access to resources, and encourage creative habits for the rest of the year that can measurably improve mental wellbeing. You can do the tasks alone, with family and friends or in community groups, and make sure to use the hashtag #CamdensJanuary to show what you've been up to. Over 50,000 people have participated in the challenge so far, and it promises to be rewarding, fun and eye-opening, too.  
MUSIC: This week's pick of festive local gigs
Every Friday we highlight five upcoming gigs from the wealth of music events happening in the neighbourhood. All still have tickets available, but you might need to be quick. Discover
ALL
the gigs across Camden (and the rest of London) by browsing the listings at 
Halibuts.com
. 
SKA ⏩ THE MODFATHER PRESENTS CARRY ON CAMDEN at Electric Ballroom
After a three year absence, Camden's notorious big Christmas Bash is back, with The Dualers, the UK's greatest nine piece ska/reggae band, on the main floor, and support by Big Boss Man   Fri 23 Dec
AMERICANA ⏩ RED SKY AT NIGHT / JAMBOREE COLLECTIVE XMAS PARTY at Jamboree
Reuniting loads of artists who are deeply ingrained in the venue's history. Expect a night of joyous rabble dancing and cavorting via the sounds of European folk, Americana, world music, Gypsy rock'n'roll and more   Fri 23 Dec
HOUSE ⏩ WOLF AURIS PRESENTS BOXING DAY SPECIAL at EGG LDN
A huge DJ line-up as this special festive edition of Houseful Sessions takes over this wild multi-room club venue all night long    Mon 26 Dec    
AFROBEATS ⏩ THE LEGACY OF FELA KUTI at The Jazz Cafe
Fela's former bandmate Bukky Leo and Black Egypt alongside a stellar line-up of London musicians retell many of the Nigerian multi-instrumentalist's stories, honouring the life and legacy of an icon.   Tues 27 Dec   
A brand new weekly sing-song-scream-up at one of London's most fun theatreland basements, with host Vanity Von Glow.   Wed 28 Dec  

& ALSO
News this week that ridiculously OTT Camden Town institution Shaka Zulu will close in January, after 12 years of serving crocodile, ostrich steaks and other South African delights. It's cavernous subterranean opulence has never been a natural choice for locals, despite being curiously ever-popular with visitors, so we wonder what's planned for the vast space next in the current hospitality climate. >>> If you have a couple of last-minute presents to buy, remember that St Pancras Station is a weatherproof local haven of retailers from Fortnum's to Fatface. Last year we created an advent calendar of inspiration all about it, and you'll find most of the info remains fully relevant this year, too.  


Partner content
WIN VIP TICKETS TO PEAKY BLINDERS: THE RISE  Find out about the challenges of running an immersive experience in an iconic Grade II-listed building, then enter our Instagram competition to win 2 x VIP tickets (worth £179) to the event > Win the tickets here.  
DISCOUNT CODE
Use promo code CAMD10 for £10 off General Admission tickets for any performance (ex. Saturdays) of Peaky Blinders: The Rise via the online box office.  
DECEMBER OFFER
To celebrate the launch of the neighborhood's newest taproom 3 Locks Brewery, just mention 'CAMDENIST' for an amazing 30% OFF any of the 3 Locks beers until the end of the year. Cheers! 🍻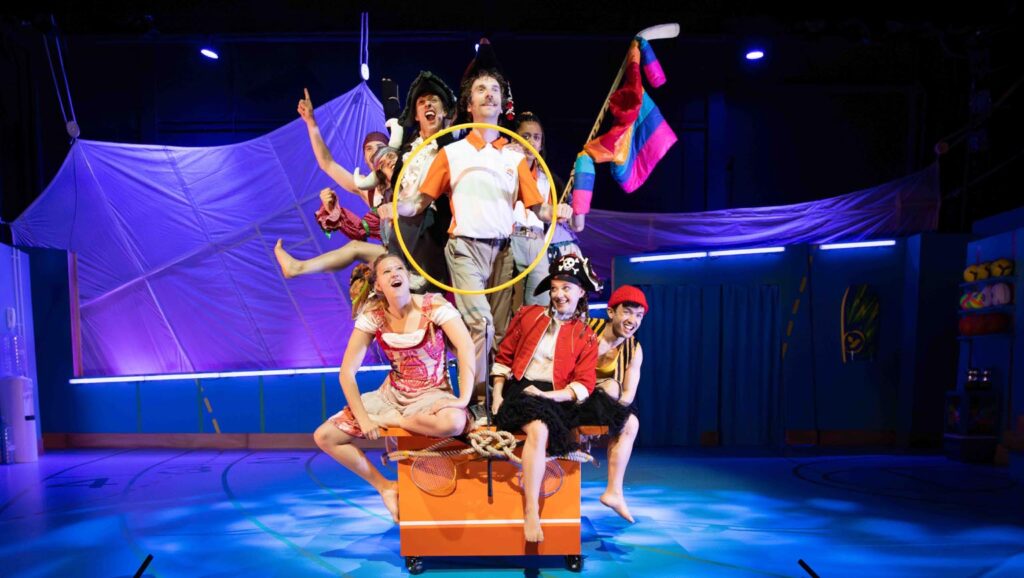 Scottish Dance Theatre are swashbuckling their way into Euston