This week's Highlights
Lightroom is coming
There's been plenty of buzz about the innovative new audiovisual extravaganza by artist David Hockney coming to King's Cross (particularly as the January start date was delayed). It finally opens at Lewis Cubitt Square on 22nd Feb at Lightroom, a vast four-storey high venue that's not like any theatre you'll have been to before. We've delved into the space, who's behind it, what's on offer (including a foyer café outpost of St John) and some of the other plans and attractions that make the opening of Lightroom a cultural event of its own.
10 quirky facts about debut podcaster Jon Snow
Legendary newscaster, local hero and national treasure, Jon Snow launched his very own podcast this week – the Snowcast. After over 50 years attempting to (mostly) stay impartial for broadcast TV, he can now say and do as he pleases, so the pod could be an essential listen. With this in mind, we put together 10 fairly striking facts about the 75-year-old dynamo who has done so much in Camden, let alone in his day job as a reported and news anchor. Read the story, and more about the podcast.
Why a King's Cross DJ mixed Iggy & Bowie's classic
Jorge Montiel is resident DJ Casa Pastor, the acclaimed King's Cross Mexican taqueria, (whose fabulous covered outdoor terrace, Plaza Pastor, reopened this week after a winter refit). He's also remade the Iggy Pop and David Bowie (by way of Grace Jones) classic, Nightclubbing, for post-pandemic dancefloors. So we caught up with him this week, fresh back from a trip home to Venezuela, to find out a bit more about the inspiration for the track, and his favourite local hangouts. You can here the track on the page too.
Bring Secret Feasts to your neighbourhood
We've had some very exciting interest from local community-minded stakeholders since launching our Love Your Camden High Street Fund crowdfunder last week. More news on those soon, but we can confirm that, if we hit our target on Spacehive, we'll be bringing Secret Feasts to Kentish Town, Belsize Park and Holborn. If you'd like to help those events happen, please pledge and/or share the details of the incentives we're offering, including sponsorship, bespoke media coverage and more. If you'd like to bring the event to another local high street, you can pledge to overfund and we'll add more locations to the current list too!
Five live local gigs
Five highlights this week that you can enjoy right here in the neighbourhood. Make sure to head out and check some of them. Discover
ALL
the gigs across Camden (and the rest of London) on 
Halibuts.com
. 
WEST AFRICAN ⏩ KADIALY KOUYATE'S SOUND ARCHIVE at Green Note
Inspired by West African Griot repertoire, musician and singer songwriter Kadialy Kouyate (pictured) brings his hypnotic kora playing to Green Note. (Photo: KT Bruce)   Fri 10 Feb
FOLK ⏩ CELTIC SESSION at Jamboree
This free live music session features fiddles, guitar, tap dancing and guests, as well as anyone who might like to join in on the day.   Sat 11 Feb
ALTERNATIVE, NEO SOUL ⏩ LEA KAY + BABYELEANOR at Powerhaus
Drawing inspiration from the likes of Lianna La Havas and Jorja Smith, Lea Kay's blend of indie pop, neo soul and jazz is a powerful to behold. She is joined at this free gig by singer-songwriter BabyEleanor.   Sun 12 Feb  
JAZZ ⏩ JIM HART at Assembly House
The world-class vibraphonist and composer is bringing an all-star band to this special gig. Jim Hart combines his jazz and classical background with his interest in Latin American and West African music to create something magical.   Mon 13 Feb  
R&B, POP ⏩ AIYANA at The Camden Chapel
At this exclusive performance with her live band, Aiyana will share music from her unreleased EP No Rain, No Flowers, a reflection on the journey she's been on over the last year.   Thurs 16 Feb 
& ALSO…
Brilliant backstreet boozer The Golden Lion on Royal College St has a beer festival running all weekend, with pints at only £3, and halves for £1.50. There's loads to choose from including IPAs, stouts, bitters and ales from the likes of Sambrooks, Hammerton, Buntingford and Tring. Cheers! ⏩ The Postal Museum is offering you the first chance to see the brand new stamps featuring King Charles III (before they are released to the public on April 4th) in an exhibition that opened this week. Alongside the first new monarch's silhouette to appear on a British stamp for 70 years, there's plenty more treasure from the museum's collection, and of course the chance to ride Rail Mail in the tunnels beneath. ⏩ Talking of postal heritage, excellent London website Ian Visits reports that if not enough people go up onto the little known free roof terrace at New Oxford Street's Post Building, they may shorten the public opening hours, so make sure to use it – or lose it – this winter. ⏩ Lauderdale House have set up a free warm space, available Tuesdays and Saturdays, where you can use the wifi, study at a desk or event get creative in the craft area. It runs until the end of March, when the weather is hopefully a lot warmer.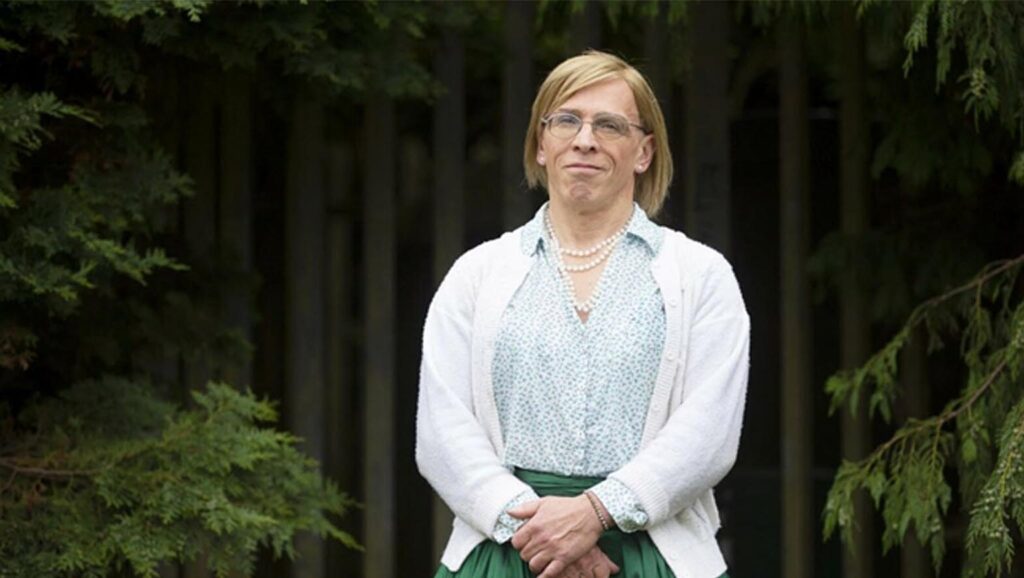 The importance of our epiphanies, relaxed friendships and what it's like to raise a trans voice today