This week's Highlights
Discover these Secret Feasts hosts
As we count down to a night of unique £25 menu offers across Euston, this week we've been out and about meeting some of your hosts. First up it's the turn of MXO, the new all-day Mexican diner and agave cocktail bar. In this video, owner Arya give us his family origin story and what to expect on the night at his tasty new restaurant. We also speak to Anthony at the historic Somers Town Coffee House about their very special feast: a bountiful 3-course seafood menu, served in secret rooms hidden behind a revolving bookcase in the pub on Chalton Street market. Secret Feasts Euston takes place on Thursday 2nd February, and with limited tickets, now's the time to book a great value night out to celebrate the end of (Dry?) January…

Book Secret Feasts tickets now

Watch super-talented open mic artists
We've collected up videos from the recent Camdenist Live open mic gigs aboard the Molly Anna canal boat at the Granary Square steps. Enjoy the official footage plus some captured by the audience or artists themselves, to get a flavour of the diverse range of talent that paid us a visit and sung/played their hearts out despite the cold. Check out these videos from an amazing series of events, all made possible by our neighbours at Google King's Cross.


PARTNER CONTENT
10% off Candlelight Sessions launch
Hot on the heels of becoming an evening wine destination as well as daytime coffee hangout, lovely backstreet spot Kentish Town Stores are launching a brand new series of curated, unplugged songwriter showcases in their comfy upstairs lounge room. Candlelight Sessions features two headliners plus an open floor where other artists are invited to share their material. First up is Sofar Sounds veteran guitarist Crispin Halcrow (pictured), alongside evocative pianist Kristina Karsegard, next Saturday night Jan 21st. More info, (including how to apply to perform), and £15 tickets here.
Camdenist readers get 10% OFF the already very reasonable ticket price by using the code CANDLELIGHT10 at the checkout. 


Step into The Summer Palace on Tottenham Court Rd


We've already previewed Marco Brambilla's jaw-dropping 8k video installation Heaven's Gate, which arrives at The Now Building at Outernet next weekend…but also on display for the first time yesterday (and now playing twice an hour until the end of the month) is The Summer Palace by Agustin Vidal Saavedra. It's a mashup of Renaissance paintings, animation, particle simulations and 3D visuals, and like all the other 8K spectacles at this futuristic new entertainment hub at the top of the stairs out of the tube/Elizabeth Line, is free to just walk in, and perhaps leave feeling somewhat in awe.
Pick of the live local gigs
Despite it being dry old January, there's still a lot going on out there on Camden's famed music circuit, so head out and see to some of the hard-working acts in this week's top 5 highlights listed below. Discover
ALL
the gigs across Camden (and the rest of London) by browsing
Halibuts.com
. 
HIP HOP ⏩ JERU THE DAMAJA at The Jazz Cafe
East Coast rap royalty returns to the Jazz Cafe to blow our minds with his hardcore consciousness style and trademark flow. Fri 13 Jan
WORLD ⏩ THE MEN WHO KNEW TOO MUCHat The Camden Club
New project from Erran Baron Cohen and Jules Brookes. Erran is the award-winning film composer of Borat, Bruno & Da Ali G Show, and Jules was founder of the seminal Jazz Funk outfit Raw Stylus. Sun 15 Jan

CHAMBER ⏩ KIRCKMAN SOCIETY: CONNAUGHT BRASS at Kings Place
Offering their customary platform to promising young musicians, Kirckman present a brass ensemble making a real name for themselves as a fresh talent in the chamber music world. Wed 18 Jan
CLASSICAL ⏩ TONI SANCHOat Cafe KOKO (pictured)
A distinctive news voice blending emotional R&B, and alternative indie sounds, this London-via-Trinidad artist plays a free gig at KOKO's more intimate café space tonight. Thurs 19 Jan  
ROCK ⏩ HALF MAN HALF BISCUITat Electric Ballroom
Grumpy rocker Van Morrison may inevitably be sold out at the Ballroom all this weekend, but there's still a decent date for guitar-fuelled nostalgia this week as the Merseyside icons return to play Camden.  Fri 20 Jan 

& ALSO
Camden-born international sensation Black Sheep Coffee are happily set to take over the Grade II-listed lock keeper's cottage on the canal opposite Camden Market. The building, which dates back to around 1816, was previously a Starbucks, but when that closed we also lost the Regent's Canal visitors centre and free exhibition. These will return with the new coffeeshop imminently. ⏩ Former Secret Feast success story Peron No.4 is offering a brilliant January offer: get 40% off their a la carte menu all January. Book here and tell 'um Camdenist sent you by mentioning us in the special request box. ⏩ This Saturday is officially 'Camden locals day' at Werewolf Brewery's taproom under the railway arches. From midday to 9pm you'll find tours, tastings and beer school, plus plenty for those doing dry January too. ⏩ Fitzrovia's rotating chef residency restaurant Carousel has Mallorcan summer pop-up Little Jarana in house from January 17th-21st – perfect if you're in need of a reminder of sunnier times.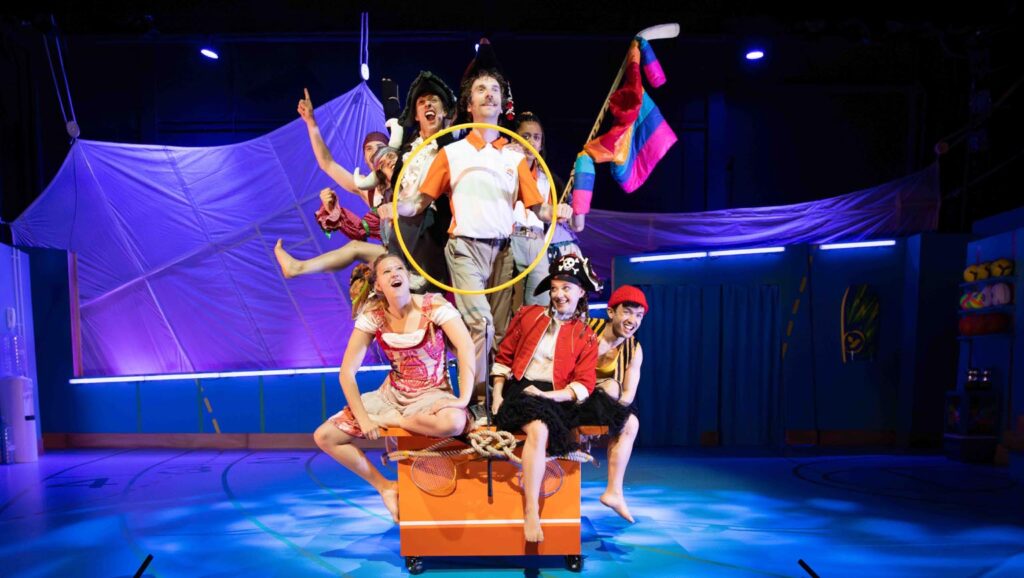 Scottish Dance Theatre are swashbuckling their way into Euston