This week's Highlights
A culinary adventure on Parkway
Soho's acclaimed experimental East-meets-West fusion joint, Mr Ji, has left Old Compton Street and pitched up in a new permanent home in Camden Town. It opens today on Parkway, but we've already had a sneak preview of some of the tasty plates you'll definitely want to try. Suffice to say that there's plenty to entice you at what's sure to be another in-demand neighbourhood hotspot.

Outernet Arts goes big at Tottenham Court Rd
Camden's hi-tech immersive entertainment district – incorporating the legendary Denmark St and its gleaming golden newcomer neighbour the Now Building – continues to open up, with the latest addition the launch of Outernet Arts. The rolling free programme of digital installations makes use of the 360 degree five-storey-high ultra HD Outernet screens, and kicks off with artist Simon Denny's appropriately focused Dotcom Séance, a look back at the internet's ghost companies. See it every Sunday midday-6pm, until Dec 4th. Look out in early 2023 for the European debut of Outernet Arts Artistic Director Marco Brambilla's intricate work Heaven's Gate (pictured above), too.

Come and taste these wines with us
We've just announced further details of our special three-course dinner and wine tasting, to be held on Thursday 3rd November at lovely new local Mediterranean restaurant Peron No.4. You'll be able to try a selection of sustainably produced Italian reds, whites and rosés by Cantine Ilauri of Abruzzo, presented by the experts from Milton Sandford Wines. Here's all the info and tasting notes for what promises to be a great value evening of quality food and drinks, and the perfect way to catch up with a friend or two. Buy tickets to Secret Feasts for just £25 now

The Fields Beneath turns 10 with callout to artists
Friendly vegan coffee stop under Kentish Town West Overground, The Fields Beneath, turns 10 this week, and they're celebrating by offering everyone FREE hot drinks today and tomorrow. Just drop by, wish them happy birthday, and tell 'um Camdenist sent you (although the drinks are free no matter what you like to read on a Friday morning). They've also been telling us about their latest project, to liven up the arched brickwork outside by commissioning a local artist. Interested? Find out more about the art project and read the full lively conversation here. 
Support live music this week
Every Friday we highlight five upcoming gigs from the wealth of music events happening in the neighbourhood. All still have tickets available, but you might need to be quick. Discover
ALL
the gigs across Camden (and the rest of London) by browsing the listings at 
Halibuts.com
. 
 TECHNO ⏩ TAKE A TRIP at 14 Bedford Square
DJ W!ld, Arapu, Maco and Inessa Raumhe play at this erotically-charged adult playground – a fetish-inspired safe space through until 6am, in a Grade I-listed Fitzrovia townhouse  Fri 21 Oct  

ROCK N ROLL ⏩ CAMDEN ROCKS ALL-DAYER at The Black Heart
Ten hours of live music from the likes of Urock, Love Malison, Tales Of Perdition, Youth Illusion, Leontas, Angerland, Cruiser, The Midnight Vortex and Beyond Ties.  Fri 14 Oct  

SOUL ⏩ BORSCHT BELT CABARETat JW3 
The oldest Jewish comic still working today, Sol Bernstein, host a night of music, comedy and variety inspired by the Upper NY shows of the 1950's and 1960's, with an updated twist.  Sun 23 Oct  

HARD ROCK ⏩ SKID ROW at O2 Forum Kentish Town
A re-energised Skid Row, complete with new vocalist Erik Grönwall, celebrate their latest studio LP The Gang's All Here on this London leg of their 2022 world tour. Mon 24 Oct

AFROBEAT ⏩ PAUL PLAY at Pizza Express Live Holborn
The eclectic Nigerian musician and singer-songwriter brings his 6-piece band for an intimate night of Afrobeat, pop, soul and R&B sounds. Tues 25 Oct 

&ALSO… 
Mary is the new play by Rona Munro at Hampstead Theatre that take you back to 1567 and the world of one Queen of Scots. It runs until the end of November >>> The team behind Coal Drops Yard's Hicce are opening a gastropub bearing the same name over the way in nearby Chapel Market >>> Searcys famous 'longest Champagne bar in Europe' has reopened at St Pancras International after a full refurb. The booths alongside the Eurostar platforms have been refreshed, but thankfully the 'press for Champagne' buttons remain. >>> It's the 10th birthday of local weekly organic delivery scheme Vegbox, and they're having a free all-day celebration on Saturday at St Georges Church, Crayford Rd. Expect fresh food, open discussion, an urban harvest competition, children's fun including pumpkin carving and a smoothie bike, plus dancing in the evening.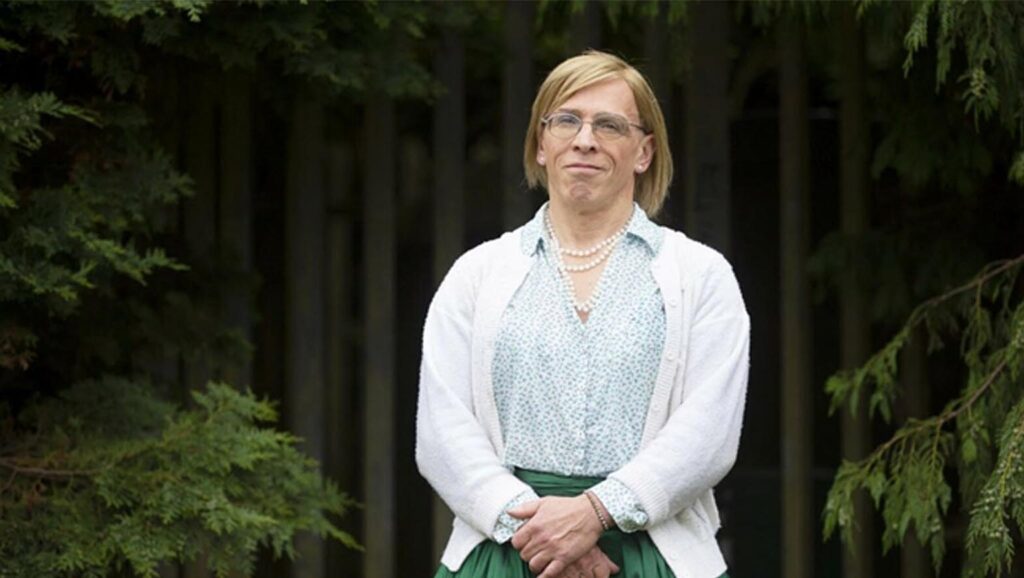 The importance of our epiphanies, relaxed friendships and what it's like to raise a trans voice today