This week's Highlights
Seeking musicians, singers & performers
Weekly update 25th Nov: Camdenist is taking to the water this festive season, with support from our neighbours at Google and King's Cross. We'll be mooring up our very own pop-up performance space in December, bringing a stage and open mic aboard the Molly Anna narrowboat on Regent's Canal to Granary Square. Are you – or do you know – a local artist, band or performer who'd like the chance to get up and do their thing on stage in this brilliant Christmas setting? We'd love to hear from you! Find out all about it here. Meanwhile, we'll have more info next week (and via @camdenist socials) for when to come and grab a mulled wine from Canopy Market and join us under twinkling festoon lights on the canalside steps…
Discover Camden's cheapest pints – by tube
Love or loathe ordering your food and drink via QR code, the resourceful team behind one of the better digital menu tools, Storekit, has just published their super-handy Cheapest Pints on the Tube Map 2022. It not only identifies a decent pub near every single Underground station in the capital but also the most bargainous pint you can quaff within. You'll learn that a Peroni is only £4.55 at The Lyttleton Arms (Mornington Crescent), a Double 4 Lager is £4.60 at Ye Old Swiss Cottage (er, Swiss Cottage), even posh pint palace The Stag pours a Hammerton N1 at £4.80 (Belsize Park), with a surely-some-mistake pint of Becks reportedly only £1.59 at The Shakespeare's Head (Holborn). You can see the glorious full-size map and read more about the project, for a portrait of the changing face of London's pubs, pints and prices since their first map came out in 2019.
Farringdon's new / old attractions
Bleeding Heart Yard is one of Camden's most treasured backstreet throwbacks, a place to transport you to another era – in this case, the 17th century when the murder that gave it that name apparently took place. The yard's eponymous Wine Bar was an early victim of the pandemic and had ominously remained shuttered ever since. Thankfully it reopened last week, now on the ground floor of the neighbouring Bleeding Heart Tavern. You'll find 25 wines by the glass, 400 by the bottle and a serious rotisserie on the go. A stone's throw away on Cowcross St, the Three Compasses pub is reopening too, complete with serious new (but familiar to aficionados) French offering Bouchon Racine upstairs.

School hall gets immersive – Live at the HEX
This week we've been investigating how the innovative school residency of the Orchestra of the Age of Enlightenment, now in its third year at Acland Burghley School, has developed into a show around the concept of creating a 'live playlist'. Find out what happened when the students got involved in planning, building, running and filming a complete Live at the HEX performance, and how you can attend the next one, coming up on Fri 2nd Dec.
Support some live music this week
Every Friday we highlight five upcoming gigs from the wealth of music events happening in the neighbourhood. All still have tickets available, but you might need to be quick. Discover ALL the gigs across Camden (and the rest of London) by browsing the listings at Halibuts.com. 
GREEK
 ELA REY at Jamboree (pictured)
Traditional Greek songs with a twist (and dancing on tables) at this celebration of Mediterranean and Makam music featuring Ela Rey in a live quartet setting.   Fri 25 Nov|
ANIME SCORES
 STOMPY'S PLAYGROUND STRING ENSEMBLE at The Jazz Cafe
This piano and string ensemble recreate the compositions and themes from some of Studio Ghibli's magical films alongside a bespoke audio visual display.   Sun 27 Nov
FOLK 
 FOLK IN THE CELLAR at MAP Studio Cafe
Camden's folk club has moved to the upstairs room at MAP to play an array of traditional and contemporary folk songs, blues and Americana with special guests. There are also spots for anyone who wants to share a song.   Mon 28 Nov  
R&B, SOUL, POP 
 THE FUTURE IS at Cafe KOKO
Featuring Hoshama, Stef Montanaro and RAHEAVEN, this free evening promises to be a reflective, healing and soulful affair from three very special voices.   Tues 29 Nov
JAZZ 
 THE LOUCHE PLAYERS at Louche Soho
At this night of free jazz, top session players join saxophonist Alec Harper in playing classic standards and spellbinding improv.   Wed 30 Nov 
&Also
Camden Market Hawley Wharf is running a whole host of deals to help you through the Christmas shopping season by signing up to Happy Days Happy Hours. You'll unlock daily food and drinks offers from 4.30pm-7pm, plus up to 30% off shopping until 9pm each evening, too. >>> Hampstead's pub/restaurant and taproom The Horseshoe has just reopened after a refurb. The original birthplace of Camden Town Brewery has new owners and new drinks to try too. >>> New 'underground darts bar' 180 Club Camden opened this week right on Regent's Canal towpath at Camden Lock Place. >>> The new offshoot foodie boozer from the Coal Drops Yard faves, Hicce Hart, is also now open on the corner of Chapel St Market just in time for a bustling festive season. >>> London Cycling Campaign are calling for urgent action to make some of London's worst bike accident hotspots safer, including junctions at King's Cross and Holborn, and offer some detailed ideas around how to achieve this, too.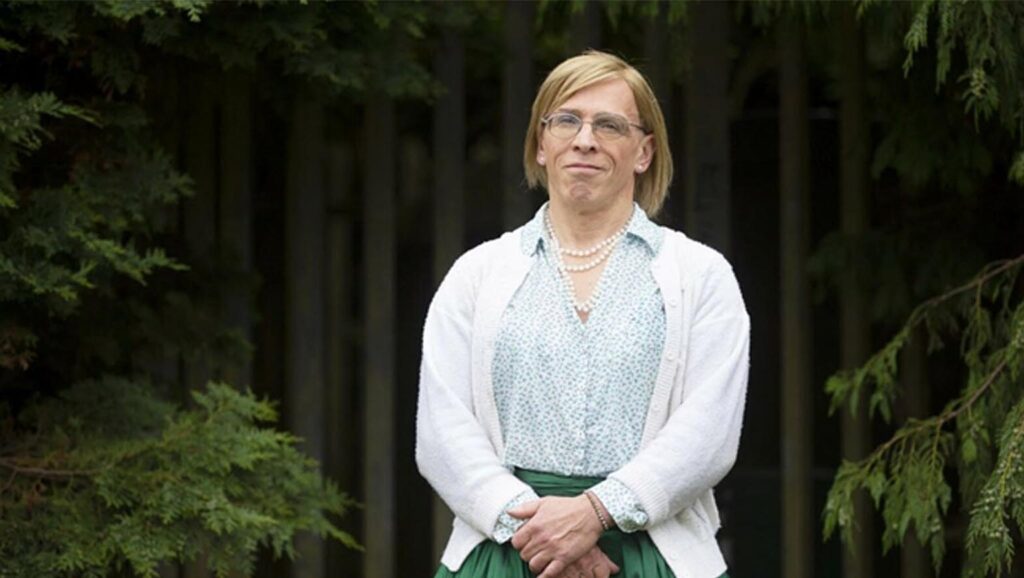 The importance of our epiphanies, relaxed friendships and what it's like to raise a trans voice today