This week's Highlights

Cavo is a huge new restaurant & roof terrace
Just opened this week on Tottenham Court Rd at the Now Building (already home to big 8k screen attraction Outernet and uber-swish Chinese restaurant Tattu), is the latest ambitious new opening: Cavo. It's a vast Mediterranean-focused eating and drinking experience, with room for 240 people inside and a huge roof terrace that will come into its own in the springtime. Highlights include the raw fish and carpaccio bar, a very decent wine cellar (with regional bubbles a specialty) and private dining rooms for those that want to maker a really big occasion of it. Following the likes of the aforementioned Tattu and Arcade Food Hall, Cavo is the latest culinary hotspot drawn into the shadow of Centrepoint at this corner of Camden, which has suddenly been transformed by the long-awaited arrival of the Elizabeth Line.   

5 great local stories from 2022
It's the second part of our look back at some story highlights from the last 12 months on camdenist.com, bringing you five features that you might have missed, but really should find a moment to read…
George Takei's West End debut at 85 years old
There's plenty of exciting theatre lined-up for the New Year, and first out of the blocks is a big Broadway transfer. Allegiance opens on Friday (7th) and is a musical inspired by the life story of renowned actor and activist George Takei, most famous for his role as Lieutenant Sulu in the original 1960s Star Trek TV series. The uplifting play follows the story of the Kimura family and their struggles in the aftermath of the attack on Pearl Harbor, and marks the 85-year-old Takei's West End debut. Booking at Charing Cross Theatre until Easter.   

More performances on the canal
We've continued to host buskers across both day and nighttime over the festive break at the Camdenist Live 'floatin' mic' stage, moored opposite the steps at Granary Square and supported by our neighbours at Google. Here's a video of artist and podcaster behind the Spirits & Roots show, Dan Raza, playing the other atmospheric evening. We're in place until January 2nd, so pop down for some New Year cheer and let us know if you want to get up there and play something too.  

5 places to hear live music this NYE
There are plenty of parties on to celebrate the dawning of 2023, but which ones have a live band? Here are five places in Camden offering more than just the usual pre-recorded hits. Discover
ALL
the gigs across Camden (and the rest of London) every week by browsing the listings at 
Halibuts.com
. 
SINGALONG ⏩ MASSAOKE at Powerhaus (pictured)
The ultimate live band group karaoke experience, playing all the super-charged hits and classic anthems to a high energy crowd who simply love to sing along   Sat 31 Dec
FOLK ⏩ NEW YEARS EVE CEILIDH at Cecil Sharp House
With driving music from the Silver Street Ceilidh Band, and special guests, the dynamic all-female rapper dance team Tower Ravens, popular caller Martin Clarke will show you the moves as the dances are walked through. Advance tickets essential.   Sat 31 Dec
FUNK, SOUL ⏩ NEW YEARS EVE at The Blues Kitchen
The famous Blues Kitchen House Band will be belting out three sets of classic funk, soul and dancefloor classics through the evening, with DJs and food too, all until 3am     Sat 31 Dec  
R&B, FUNK ⏩ MOTOWN LIVE REVUE NYE at Pizza Express Holborn
There are only a few tickets left for this amazing show that takes you on a journey through some of Motor City's countless hits from some of the world's biggest artists, plus 3-course dinner and a glass of fizz included   Sat 31 Dec   
A massive tropical-themed party featuring samba, New Orleans jazz from Big Ben Jorge, skiffle from Devil's Doorbell, who play homemade instruments alongside tenor banjo, growling vocals and an 'impressive amount' of dressing up, and bellydancing from Rachel Redfern.   Sat 31 Dec  

& ALSO 
The long-promised ability to make calls on the tube has begun to roll out, with Northern Line stations Kentish Town, Tufnell Park and Archway among the first sections of the line to offer full signal this week. The bit down through the rest of the borough to Tottenham Court Rd and along the Central line Oxford Circus is also due to come onstream next week.  >>>  Euston's The Wesley Hotel is opening a second site in the heart of Camden Town this week. It's an innovative £9m partnership with The Methodist Church to convert the chapel, which has a space for worship and community activities for the church on the ground floor with 38 new bedrooms above.  >>>  In sad cherished local tree news this week, the famous Hardy Tree came crashing down in St Pancras Gardens. The historic ash, around which the one-day-to-become acclaimed novelist and poet placed gravestones removed during the building on the Midland Mainline in the 1860s, had been in a bad way for a number of years. We wonder what suitable replacement will be found for the next 150 years…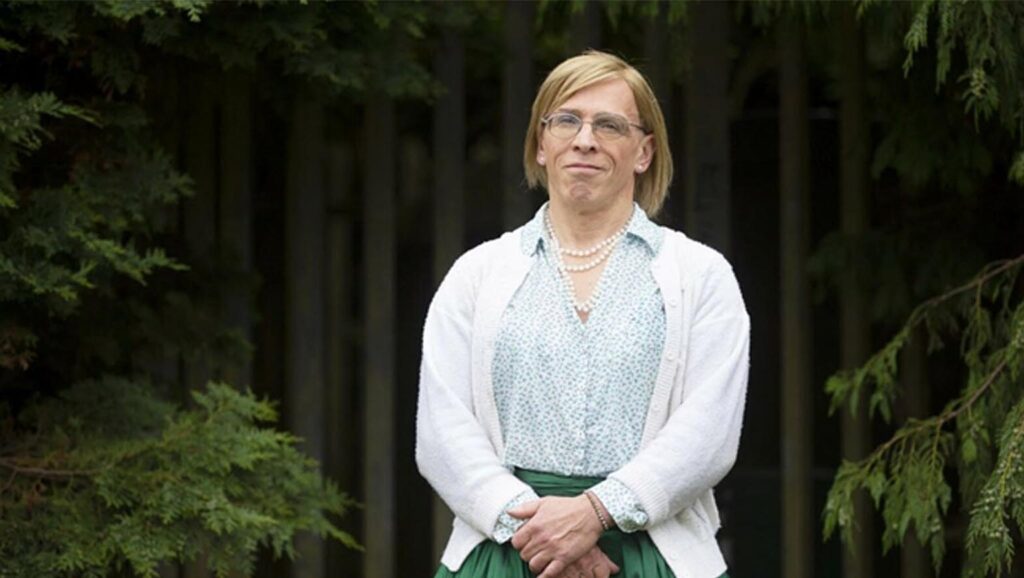 The importance of our epiphanies, relaxed friendships and what it's like to raise a trans voice today