This week's Highlights

Exmouth Coffee Roasters come to Camden
Camdenist update: 23rd Sept. This we start with news of an exciting new opening for locals to check out – a brand new all-day café and brunch spot at Hawley Wharf, with a serious pedigree. Camden Coffee Roastery is a standalone venture over in this part of town by East London's long-standing Exmouth Coffee Roasters. They promise a signature Camden Espresso blend roasted in-house, a menu including daily pastries eggs classics, loaded pancakes, salads and more, plus an extensive shop of coffee and brunch-related goodies. Read more about it including the special discounts for locals over the launch month.  

Local gig highlights for the weekend & beyond
Our pick of the full spectrum of musical entertainment in the neighbourhood over the coming days includes the huge all-day Sunday (3pm-11pm) party at EGG LDN in celebration of the life of legendary London DJ Paul 'Trouble' Anderson. His nights at the likes of Electric Ballroom and HQ's (now Lockside Camden) were guaranteed roadblocks back in the day, and this party will be no different. An all-star line-up of DJs and live PAs will be raising money for a permanent mural tribute to the late DJ as well donating towards McMillan Cancer Support. If live jazz is your thing, grab a remaining ticket for Saxophone royalty Tony Kofi tonight at the Jazz Café. He's hand-picked members of the National Youth Orchestra to play Thelonious Monk's seminal At Town Hall. And on Tuesday night, classical music comes to the usually raucous Fiddler's Elbow pub, where the Orchestra of the Age of Enlightenment will be breaking all the rules and playing Bach and Buxtehude.
SAVE OVAL SPACE
: We're obviously big advocates of you getting out there and supporting music venues around Camden, but today we're also highlighting a threat to a vital cultural asset over in Tower Hamlets. Multi-use arts and music venue Oval Space in Bethnal Green is shockingly facing a licence review after a recent incident. Please take 30-seconds to lend your support to the petition to
save one of London's key cultural venues
.
Pick design or water-themed
After last weekend's state funeral disruption, things are back on track at London Design Festival, which positions the capital as the world's leading design city, with King's Cross as one of the key neighbourhoods. There's masses to see and explore, from installations to workshops and live events. Check them all out here. Meanwhile down on the river, the ongoing Totally Thames Festival has refocused Saturday night's big flotilla of over 150 boats decked out with festooned lights – it's now a reflective tribute to the late Queen and new King Charles. The centrepiece will be the Queen's Row Barge, rowed by Ben Fogle and others. Find out where you can see it from a bridge here.  

More exciting restaurant gossip
As one restaurant closes, another plucky contender surely lines up. Firstly, Kentish Town's lockdown-challenged newcomer The Rabbit Hole recently ceased trading, soon to be replaced by the UK's second branch of Italy's sourdough pizza kings Berberé, who have been doing well down in Clapham. Over on Haverstock Hill, the site that morphed from longstanding karaoke 'n Chinese joint Wang Wah House to various ill-fated restaurants including Mélange, Truscott Cellar and Alp's Kitchen is preparing to be transformed into Tetto's, a steakhouse from another one of those charismatic chefs who does exaggerated things with cascading salt and sharp knives on social media. Two floors will be for the food, with a cocktail lounge and rather exciting-looking roof terrace (pic above). This Hampstead branch joins existing ones in Dalston, Farringdon and Highbury. Down the hill, Caribbean chain Turtle Bay are looking to move in to a site on Jamestown Road in the coming months too.   

Take a SOUNDWALK in Regent's Park
The new Camdenist Presents…Journeys series continues this week with an exploration of a GPS-enabled public artwork that maps music onto your walk through Regent's Park. We speak with Pulitzer Prize-winning composer. Ellen Reid, about bringing her SOUNDWALK project to the UK for the first time, including how to download the free and, and pick up coffee's for £1 along the way. You may well want to combine your day in the Park with a wander through the 19 public artworks currently on show in the totally free Freize Sculpture 2022 exhibition, too. So here's more on that.  
& ALSO
Heath Hands are doing a guided walk of the buried River Fleet this Saturday as part of their ongoing programme of free outdoor events  >>> You can join the BBC's Claudia Hammond to hear her discuss the legacy and learnings from the Covid pandemic at the Wellcome Collection this Wednesday night. >>> Zone completely out at a gong bath this Sunday down at St Pancras Community Association – bring some comfy bedding and get fully immersed in one of Fila Vitae's Sound Journeys. >>> Zabludowicz Collection launched their latest exhibition last night with LuYang NetiNeti's anime, videogame and sci-fi influenced art, which runs until Feb 2023. >>> Crowds gathered outside Camden Town tube yesterday morning for the official unveiling of the latest stone in the Camden Walk of Fame, this time dedicated to David Bowie. He joins Any Winehouse, The Who, Madness and Soul II Soul on the fledgling Walk, and is the first stone laid since the pandemic.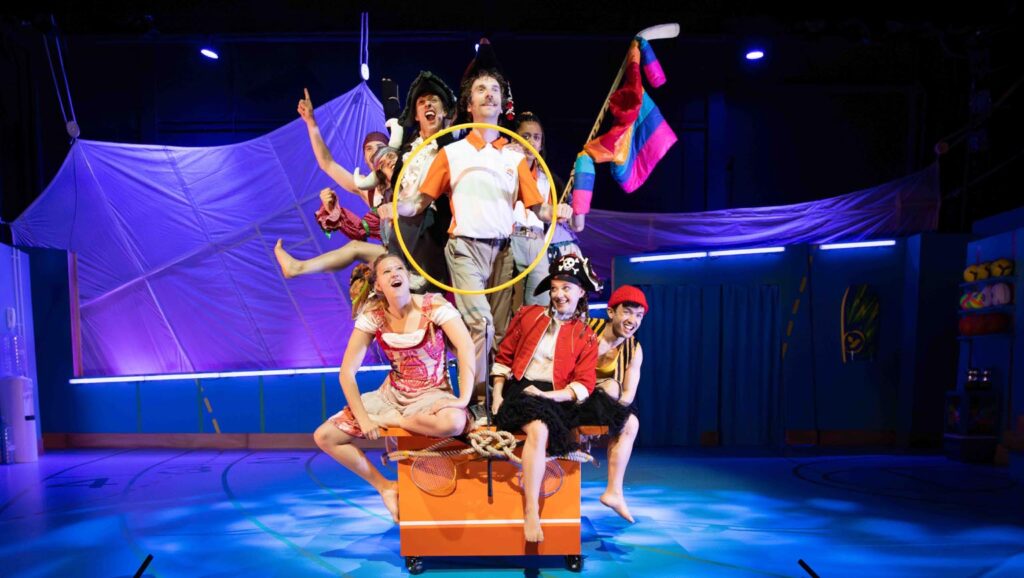 Scottish Dance Theatre are swashbuckling their way into Euston