This week's Highlights
New Secret Feasts season announced
Update 7th of October: Following the successful series of events in support of local high streets earlier this year, Camdenist is excited to announce a new season of Secret Feasts. The idea is simple: for a single price you enjoy a great value three-course meal out, including drinks, and discover hand-picked new local places we know you're going to fall in love with. To start the season, we're inviting you to join us on Thursday November 3rd at Peron No.4, the newly opened all-day Mediterranean kitchen on Jamestown Rd. Alongside their acclaimed chicken or fish souvlaki, there are loads of other dishes to try too, plus the night includes an expert-led Italian wine tasting by producers Tenuta Ilauri, from Abruzzo. Chef Nazmi Dervishaj made his name in London after escaping war-torn Kosovo, including running the kitchen of a famous Hampstead pub. Find out which one, plus hear more about his new venture in today's video. 
A spaceship pulls in at St Pancras Station!
What on earth is this sci-fi craft, spotted hovering in space above the concourse at St Pancras International this week? If you look closely you'll see that he gothic landmark meets Star Wars, steampunk and Alice in Wonderland head-on, all courtesy of local artist Shezad Darwood. Find out where you can see it in real life, plus dive into the augmented reality too. Curious? See exactly what we're talking about here. 
Walk from Camden to the West End (almost) road-free 
For the second Camdenist walk in the new series on the free walking app Go Jauntly, we lead you through the borough's Royal parks, for an unexpectedly leafy, green route direct from Camden Town into the heart of the West End – with hardly a car in sight. It joins last week's jaunt beneath the proposed Highline park in the sky and into the Camden Green Loop. Download the Go Jauntly app for free – available for iOS and Android phones. Starting with our update 7th of October newsletter.
Classic Car Boot & more at KX 
The Classic Car Boot Sale is back at Granary Square this weekend, where alongside the vintage motors brimming with stylish clobber, there's the launch of the all-new Suitcase Sale, featuring micro-collections of homewares, memorabilia, fashions and more. There's upcycling and repairs, plus live music and food, of course. Do make sure to go and check out new public art by renowned American artist Tschabalala Self in Cubitt Square too (pictured above).
Five top live gigs across Camden this week
SUPPORTING LIVE MUSIC: Each week we highlight five upcoming gigs from the wealth of live music happening in the neighbourhood. All still have tickets available, but be quick. Discover ALL the gigs across Camden (and the rest of London) by browsing excellent new listings site Halibuts.com. Venues need our support this winter like never before, so check it out, then go out.

 ELECTRONIC 
BBC INTRODUCING DEAF RAVE at Roundhouse
Ninja Tune artists PVA join Frank Hopkins and Flaneuse plus deaf DJ Troi Lee at a groundbreaking event with sensory input from a special vibrating floor. Part of the ongoing Roundhouse Rising Festival.  Fri 7 Oct
 REGGAE 
 FINLEY QUAYE at West Hampstead Arts Club
Local lad Finley returns to the 'hood, bringing his trademark soulful vocals to an intimate gig for only 80 people.  Fri 7 Oct

 HIP HOP 
KOTA THE FRIENDat Scala 
The Brooklyn rapper returns to play London after a long break, with his introspective lyrics and jazz-inflected beats.  Mon 10 Oct

 BLUES 
 TJ JOHNSON'S PEAK OF THE WEEK at Jamboree
A free Wednesday afternoon of live jazz, blues, gospel and country, from this multi-talented singer, piano player, drummer and band leader.  Wed 12 Oct
 FOLK 
 TALOS at St Pancras Old Church (pictured above)
Irish indie electronic musician hailing from Cork, Eoin French comes to this unique venue for one night only.  Thurs 13 Oct 
& Also…
Good news from that forlorn corner site of the otherwise splendid St Pancras Renaissance Hotel (formerly chef Marcus Wareing's restaurant The Gilbert Scott.) It is to finally be reborn as The Midland Grand Dining Room, with Chiltern Firehouse and Allegra chef Patrick Powell taking over in early 2023. >>> Kentish Town Neighbourhood Forum are seeking submissions for their short film festival. They are looking for videos of any format, up to 3-mins long, with a focus on anything NW5. >>> The Council have just proudly reported that Camden's air is getting cleaner, but there's still plenty of work to be done. You've got one week left to contribute to the Clean Air Action Plan consultation online, to help further positive changes to happen. >>> The Kiln Theatre has a timely production, Handbagged, running all month. It imagines a conversation behind closed doors between the world's most powerful women back in the 1980s; PM Margaret Thatcher and Her Majesty Queen Elizabeth II. >>> The sadly declining competitive sport of conkers is being given a good platform this Sunday with the return of Hampstead Heath Conker Championships. Registration from 12.30 at Parliament Hill bandstand for various age categories and rounds, plus live music, too. You're reading our newsletter update, 7th of October edition. If you enjoyed this and want to receive our newsletter, sign up here.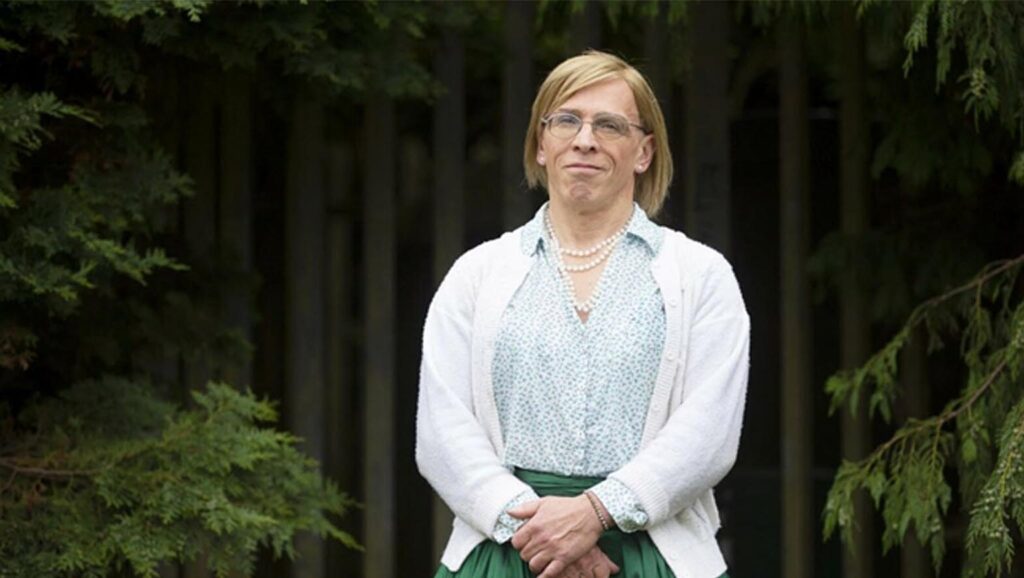 The importance of our epiphanies, relaxed friendships and what it's like to raise a trans voice today