This week's Highlights

Second hand chic goes up a level


For environmental, economic and ethical reasons, this winter is all about innovation in the all-too-often rather bland realm of charity shops. Indefatigable original Camden Market designer turned social entrepreneur Wayne Hemmingway has teamed up with Maria Chenoweth of TRAID to create the brilliant new concept Charity Super.Mkt, bringing 10 of the UK's leading charities together under one huge roof for a month-long pop-up. It opens next Friday in the defunct former Top Shop up at Brent Cross, offering a whole superstore full of curated preloved pieces. Meanwhile, over at Coal Drops, a similar cool twist has been given to a chalet specialising in retro skiwear. Read on to find out more…
Are you feeling hungry (or thirsty) yet?


With just two weeks to go before we welcome you to discover five of Euston's unexpected foodie delights, we're previewing the unique Lost Souls Pizza in today's entertaining video interview. Find out how they came up with the world's only vampire-themed pizzeria, featuring charcoal black dough and ghoulish toppings like the excellently-named 'satanic balsamic'. Their three-course Secret Feast for two comes with a bottle of bubbly or four signature cocktails, just one of the range of £25 offers running for one-night-only on Thursday 2nd February, as we support neighbourhood high street hospitality businesses – and score you a great value night out.
 
BOOK YOUR SECRET FEASTS TICKETS NOW

What's Creators House up to in NW5? 


Born and raised in Kentish Town, Batuala Alexander identified a lack of decent facilities for young people to develop their creative skills. Having launched a successful creative agency of his own, Batuala was keen to give young locals a leg-up towards achieving their own career goals, so he opened a fully equipped video, podcast, photography and music-making studio space that's totally free to use for anyone aged 18-25. Read all about it and spread the word, plus we speak to three Creators House proteges to watch out for, each doing amazing things, from DJing to modeling to exploring emotional growth.


3 shows to see with Camden resident connections
We know this borough has been bristling with theatre luvvies for generations, so why not celebrate it with a little round-up? Tonight sees the return of perennial slapstick farce Noises Off at the Phoenix Theatre, the most famous work of playwright and long-term man-about-Camden Town in the peak Gloucester Crescent era, Michael Frayn. It's got an all-star cast and is pretty much guaranteed to be a rolling-in-the-aisles riot. Over at Drury Lane's Gillian Lynne Theatre from Tuesday is The Lehman Trilogy, telling the epic tale of the bank, the family behind it, and the eventual crash. It's directed by Sam Mendes, who grew up in Primrose Hill before his stratospheric Hollywood rise. And Jermyn Street Theatre is currently showing new play In The Net, which is set in a drought-hit Kentish Town in the year 2025. It considers an attempt to construct a Jewish Eruv – an area delineated by wire or rope that hangs from trees, lampposts and door frames, and is the debut play by promising Misha Levkov.
Five live local gigs you should consider this week
January proves there's ALWAYS a lot going on out there, right across Camden's famed music circuit, with our pick of this week's top 5 highlights listed below. Make sure to check some out. Discover
ALL
the gigs across Camden (and the rest of London) by browsing
Halibuts.com
. 
ROCK & ROLL ⏩ ROBERT ELMS SHOW – LIVE at The Betsy Trotwood
BBC Radio London's Elms brings his long-running show to this lovely Farringdon boozer for the afternoon, with music from Danny George Wilson and other guests, plus a pie and mash in the ticket price!   Sun 22 Jan (from 3pm)

REGGAE ⏩ ASWADat The Jazz Cafe
Formed back in the 70s, with 21 studio albums since, unquestionably one of the foremost reggae groups ever to emerge from the UK – enjoy them in the intimate setting of the Jazz Cafe tonight. Final standing tickets only.   Sun 22Jan  

HIP HOP ⏩ SIK – K at 02 Forum Kentish Town
The South Korean rapper brings his European Pop A Lot tour to London for one big night at The Forum   Sun 22 Jan

 R&B ⏩ UCHE BW at The Camden Chapel (pictured)
The born and bred Londoner is multi-disciplinary musician and artist. As a skilled songwriter, singer, pianist and drummer he has developed a unique sound perfect for this intimate space   Thurs 26 Jan

 POP ⏩ UCL LIVE MUSIC SOCIETY PRES. RHAPSODY 2023 at Bloomsbury Theatre
Spectacle, sound and showmanship from a huge cast of over 100 people across 22 bands (it runs of Fri & Sat too). Ambitious, grand in scale, and one of the most memorable nights of the year for the UCL massive.   Thurs 26 Jan 

REMEMBER: SPECIAL OFFER
Kentish Town Stores' brand new series of curated, unplugged songwriter showcases in their comfy upstairs lounge room starts tomorrow (Sat 21st) Candlelight Sessions features Sofar Sounds veteran guitarist Crispin Halcrow, alongside evocative pianist Kristina Karsegard.
Camdenist readers get 10% OFF the already very reasonable ticket price by using the code CANDLELIGHT10 here.

& also…
Camden Town music and dining venue The Forge, which has sadly sat dark for six years, has just reopened as JUNGLA. The theme is now full-throttle cocktails, exotic cuisine, a party soundtrack and plenty of fire-breathing and fireworks, plus the promise of rooftop parties when the weather gets warmer⏩ On a similarly high-energy level, Camden Market's latest entertainment attraction is going to be The Rose Room, a late night circus speakeasy. It will offer cocktails and vaudeville vibes from mid February ⏩ Brooklyn NYC import Blank Street Coffee have been growing in London, opening stylish joints in Fitzrovia, Shoreditch and most recently on the corner of Chalk Farm Rd just over the canal. It's understatedly stylish, with desirable merch to match, nice staff and most importantly, very decent coffee ⏩ Swish Asian supermarket Tian Tian Market will be celebrating Chinese New Year at The Brunswick Centre this Sunday from 4.30pm with performers, live music, Chinese lions and monkey gods and plenty of food to usher in the Year of the Rabbit.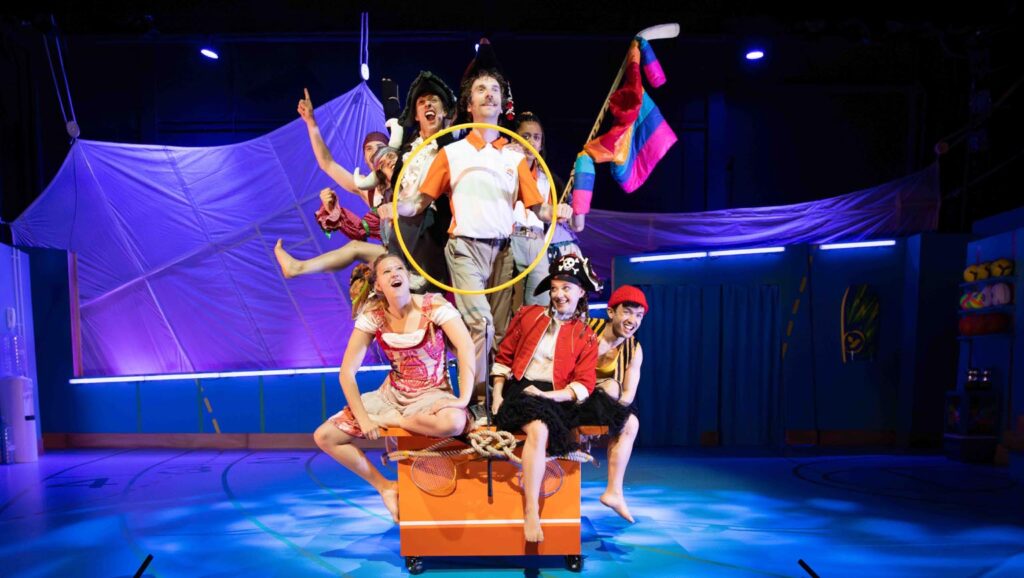 Scottish Dance Theatre are swashbuckling their way into Euston