This week's Highlights 
Seven Dials Summer Sessions on Saturday


Us Camdenist's are a lucky bunch, with some of the best bits of the West End on our metaphorical doorsteps. This week's summer street party season highlight has to be down in the historic Seven Dials neighbourhood, where they are throwing a free day of live music, craft activities, food, wellness pursuits and special offers tomorrow (Sat 30th). From flower crown-making (pictured) to a skate ramp and a silent disco, there's plenty afoot, and it's all looking really rather glamourous for a street party, too.


A month full of Camden Fringe kicks off


Rivalling the mighty Edinburgh season by bringing many of the same artists down to decidedly more local climes, Camden Fringe 2022 roars back to life this weekend, with an entire month of groundbreaking experimental comedy and performance at over 20 venues across the area. For the second year running, Camdenist has asked the performers to leave us a short voicemail explaining why their show is one you really have to see. Listen to the initial quirky crop of messages here, and keep coming back to the page as more are being added regularly. 


🎭 If you are a Camden Fringe performer and want to leave us a voicemail to promote your show, including ways to reach thousands more Londoners, you can do it here 🎭

This Bright Land is a major new cultural festival


Hot on the heels of their brilliant outdoor gig series storming back into the courtyard earlier this month, August looks set to be even more of a big deal at Somerset House. This Bright Land runs all month and sounds right up our street, as it sets out to offer "a hopeful, optimistic celebration of community and culture." It offers a platform for London's underrepresented voices to shine, so the programme includes party nights from Black, Latinx, LGBTQ+ and Asian DJ collectives, masses of food and drink plus curated free daytime entertainment, a prestige alternative wellness and beauty area, plus a weekly vogue ball, bringing glittering trans and queer icons onto the catwalk to compete in the world's biggest outdoor ballroom. 


Fancy one of these upcoming Camden gigs?


Showcasing the diversity of music to be found in the 'hood every night, this week's highlights we've identified as having a few last-minute tickets remaining include American singer-songwriter Alec Benjamin bringing his alt-pop show to the 02 Forum in Kentish Town tomorrow night. Then on Weds & Thurs (3rd & 4th), 80's heritage divas Bananarama can be found belting out the hits at Lafayette. Alternatively, over at KOKO, Brooklyn-based DIIV will be playing shoegaze-inspired indie rock. And hey…if you fancy a night out on Saturday for nada, KOKO celebrate having been open again for six months by throwing a free summer party of house and disco all night long.


20% off HowTheLightGetsIn for Camdenist readers


We're proud to once again be media partners with HowTheLightGetsIn Festival, taking place at Kenwood, September 17-18. In this week's interview with the festival's founder and local philosopher, Hilary Lawton, he tells us why he loves putting on the cerebral, celebratory event on Hampstead Heath, and delves headfirst into his own latest thinking and theories. The post also contains a code that gets Camdenist readers a tasty 20% OFF the price of all tickets. Meanwhile the first speakers and acts have been announced, including Peter Singer, Esther Freud, Donald Hoffman and acclaimed Windrush investigator Amelia Gentleman. On the music side, you'll find Welsh voice Gwenno and local songstress Gigi Williams, with loads more being announced over the coming weeks. See you there.


& also…
Future Cargo is coming to Coal Drops Yard in August, where alien dancers will spill out of a 40ft long haulage truck for an assault on the senses. You can book tickets now, and a full feature on the show is coming on this email next week. >>> Camden Town's fast food and drinks explosion continues, with the arrival of the latest bubble tea boutique Biju on the main drag, while further down the high street, next level burger joint Chicken Shop is preparing to open soon >>> Cafe Deco in Bloomsbury presents an evening of Gentian cocktails this Sunday, alongside some winemakers from Auvergne and food too. Here's where to get a ticket  >>>  Lovely floating barge-bookshop Word on the Water hosts an afternoon of poetry and live saxophone this Sunday, where NHS nurse Andrew Ridgway reads extracts from his book After the Applause, about working on the healthcare frontline through the Covid era.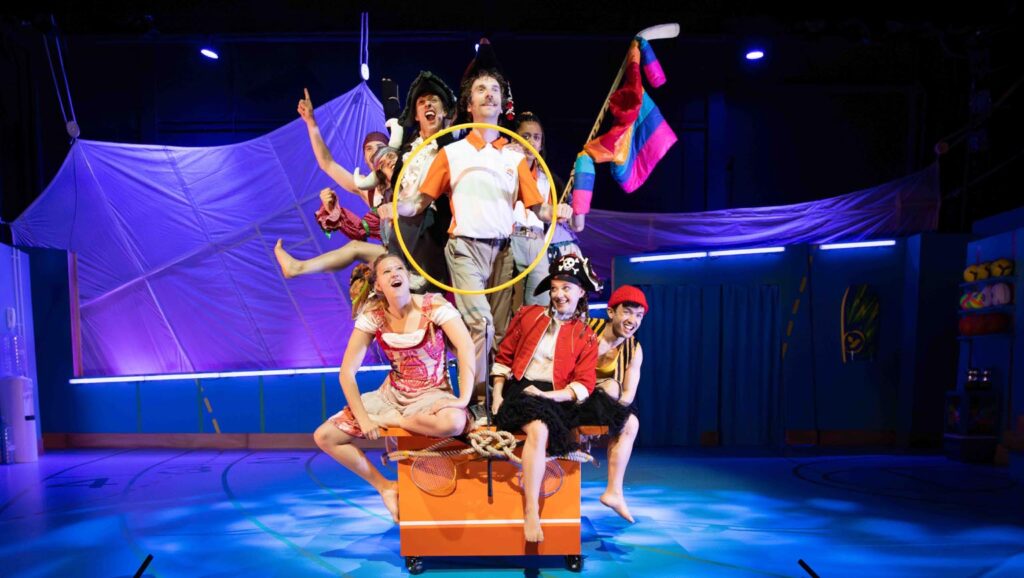 Scottish Dance Theatre are swashbuckling their way into Euston