This Week's Highlights
Next level food hall Sessions opens on Upper Street
The team behind London's latest food hall opening, Sessions, are upping the ante on the usual street food formula and bringing pioneering restaurant chefs together under one roof for limited seasons. The debut batch includes Tufnell Park's famous Norman's, who excel in cooking classic café grub beautifully, as many locals will already know. Alongside them are new small plates Korean Tiger and Rabbit, no-nonsense Mediterranean Big Has and the West African flavours of Zoe's Ghana Kitchen. The destination has just opened over on Islington's Upper Street, and you can read all about the chefs and their innovative menus to get you proper salivating for a visit.
Kite festival in solidarity with Afghanistan
The top of Parliament Hill sees a full day of events this Saturday (20th) to mark the one-year anniversary of the fall of Afghanistan to the Taliban. It's one of 20 such events taking place across the UK, with more elsewhere in the world, in solidarity with the people of Afghanistan who have once more lost freedoms we take for granted. Kite-flying is an ancient and now threatened part of the culture, so the day will include workshops, speeches, dances and music performances, plus lots of joyful kite-making and flying. Find out the full programme and sign up for free to participate. It's all being brought to life by the amazing Good Chance Theatre who recently took giant puppet Little Amal on 5,000 mile walk to highlight the plight of Syrian refugees.
Peron No 4 brings Mediterranean cooking to Camden Town
The restaurant strip on Jamestown Road has seen plenty of comings and goings over the recent turbulent years, but we think the latest arrival, Peron No4 looks like it might be one of those that sticks around. The focus is on a selection of 'modern, simple and honest' Mediterranean dishes, with some very healthy options and a great lunch menu too. They don't have a website yet but you can find them on Insta here, and if you're quick, they are doing 30% off food during their soft opening week (now until Thursday 25th). Remember to tell 'um Camdenist sent you 😉
Discover what's going on at Camden Boxing Club
Actor Idris Elba was recently down at the new Camden Boxing Club filming his Fight Club TV series to demonstrate how boxing can turn lives around, a sport he credits for setting his own path to success. He worked alongside former National Champion, accredited England Boxing Coach and National Lead for Boxwise, Rachel Bower, on the series. She's been telling Camdenist all about the Boxwise programme, a social enterprise that takes place across the UK, and now has a stylish new home at Hawley Wharf, offering totally free training, a soft skills programme and even free hot meals, too. Read all about it here.
Roundhouse £1 tickets, Fringe and more

It may be a few weeks away, but tickets have just gone on sale for the Roundhouse Rising Festival 2022, which cost only £1 if you are under 30, so it might be worth investigating in decent time before they all get snapped up. Events announced so far include a night with VICE featuring Talia Goddess, Loshh and India Shan, a BBC Introducing deaf rave making use of new sonic floor tiles to help everyone feel the bass, and celebrations of the divine feminine and gender minorities from Risen and Shesaid.so. Right now, Camden Fringe continues to do the neighborhood proud every night with more comedy and experimental theatre than you can shake a stick vigorously at. Can't work out what to go and see? Remember we've recorded more than 50 voicemails to help you decide. Meanwhile Lisbon-based DJ and Enchufada label boss Branko is deep into his August residency at Jazz Café, with another storming night of eclectic electronic sounds and guests taking over tonight.
& also
Tomorrow (Sat 20th) is the 10th anniversary edition of Gin Day at the Colonel Fawcett, where your £5 entry gets you free gin tasters from over 20 brands who set up a complete marketplace inside the pub all afternoon into the evening. >>>  Catch the final few days of Camden Garden Centre's annual Cactus Festival this weekend, where you can pick up rare and exotic species of cacti and succulents from across the Americas and other parts of the world. >>> Belsize Park's acclaimed fire cooking joint Cinder have just announced they will be opening a new branch in St John's Wood soon >>> Double MOBO award-winner and kids TV favourite YolanDa Brown will be performing live at Camden Market Hawley Wharf tomorrow (Sat 20th) bringing her jazz, soul and reggae vibes to the canal-side stage from 2.30pm and it's all free >>> Californian-born facial experts Skin Laundry have arrived in Hampstead (on Heath St), bringing a more relaxed vibe than the usual clinical setting, with a store designed to resemble a Santa Monica beach bungalow.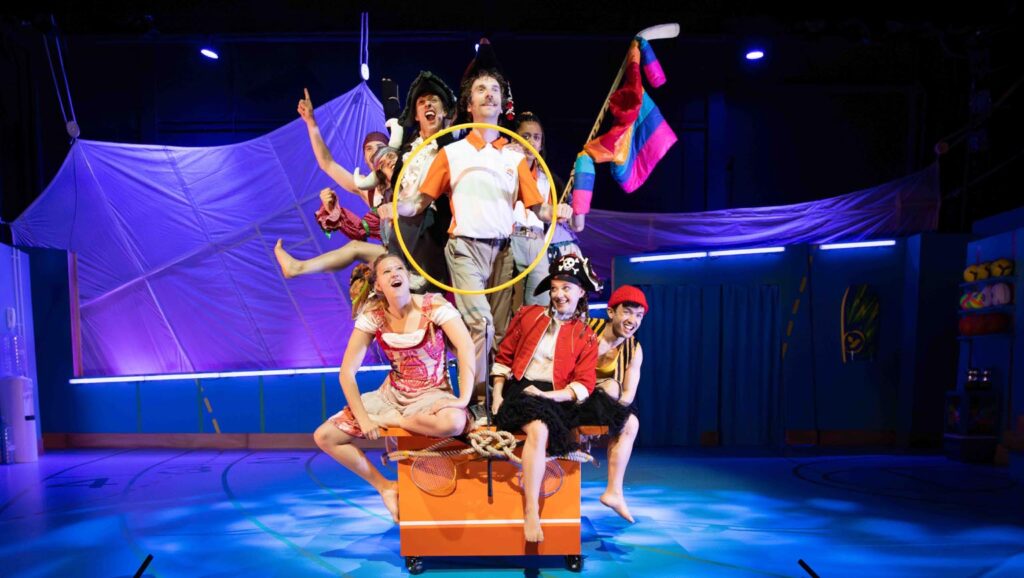 Scottish Dance Theatre are swashbuckling their way into Euston