Epicurus is Camden's new Middle Eastern take on an American Diner
Epicurus is Camden's new Middle Eastern take on an American Diner
Duo behind The Black Cow simply love meat-based fusion
Epicurus is the latest addition to Camden Market's lovely Grade-II listed North Yard former stable blocks, and it looks primed to elevate what's already becoming an increasingly tasty food and drinks offering along the main (cobbled) drag.
Following the success of their Middle Eastern Steakhouse (just over the road at Hawley Wharf), owners and chefs Shiri Kraus and Amir Batito have this time chosen to fuse the flavours they grew up with in Israel with another American restaurant staple – the diner.
"When we were looking to open The Black Cow, we didn't just want to open another Israeli grill in London as there are loads of those now," Shiri tells us. As a chef who has done her time in such influential kitchens as Palomar and The Barbery, she was looking to create something a little different and settled upon the idea of an untraditional steakhouse. "We looked around and realised that pretty much all steakhouse restaurants follow the same formula, with the same cuts of beef, the usual chimichurri sauces, even the décor," she reveals. "So that really left us with this kind of blank canvas to do the whole thing differently."
Soon enough, The Black Cow was turning heads for signature dishes like an onglet served alongside a flaming bushel of herbs (famed for regularly triggering the building's fire alarms, as well as being seriously delicious).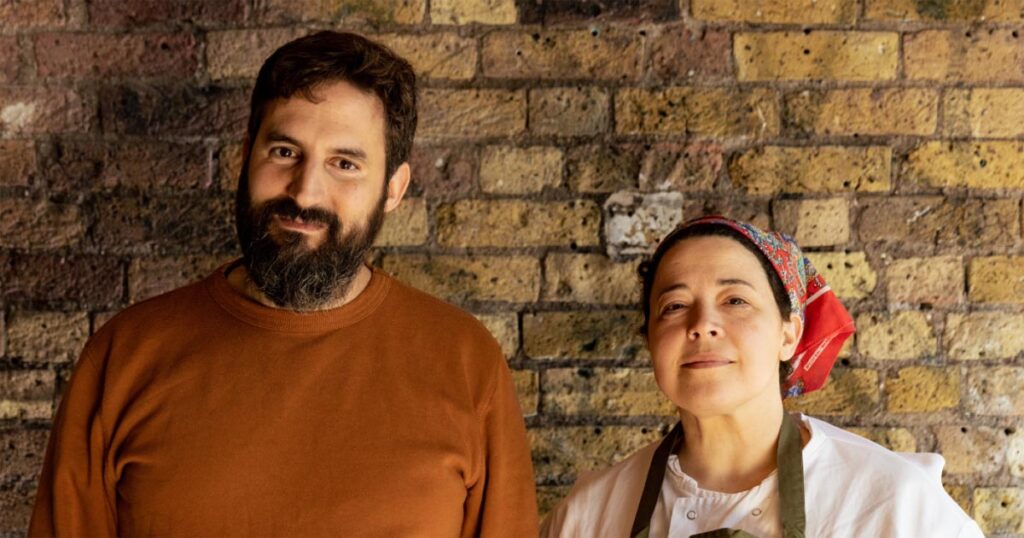 For their new space, which opened this week, the logical next step was to continue to develop the theme of infusing the template of staid Americana meat-eating joints with the flavours and culinary passions of the Middle East.
"You have to remember that Israel is only 75 years old," says Amir, "so the cuisine we grew up eating has always been a total mixture of influences. I'd eat the Moroccan food cooked by my mother, then when I visited my best friend from school it was Yemini dishes, and at my first girlfriend's house we ate German food. The mixing of styles and ingredients is really what Israeli chefs know best, so we've been really excited about creating the menu for Epicurus."
If this has piqued your interest – and to be honest, really how could it not? – a quick gander at the menu on dropping by today revealed such indulgences as the 'Sloppy Yossef', a Sloppy Joe via Tel Aviv, with 'extra napkins' tellingly noted alongside the poacher cheese and Burik pastry. If you go for the diner classic of beef baby back ribs, they come drenched in date honey and pomegranate molasses.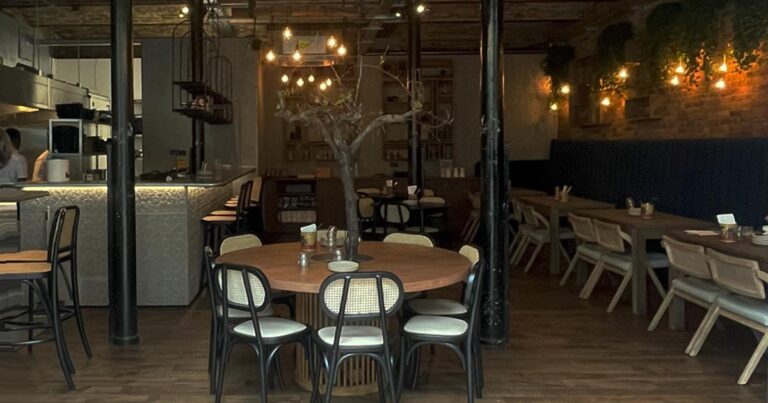 "We want it to be more decadent that any usual diner," beams Shiri. "So there's loads of delicious things like butter and juicy sauces and raclette, which we hope will bring a real party atmosphere to the experience of eating here." The alcoholic milkshakes, featuring Camden-made stretchy Turkish ice cream seem to suggest the drinks will be similarly, unashamedly hedonistic in their execution, too. Plus there are cocktails with Middle Eastern twists and beers from Camden breweries including the big now-global one, plus the small-batch Three Locks, who's gluten free American Pale Ale is brewed moments away on the canalside.
"What we're looking to achieve here is a real place for locals to enjoy," says Amir. "While its lovely for us to have the Market tourists drop in, of course, we are aiming to create something in North Yard where locals will feel they have a genuinely special place to come for food and drinks. I think it's coming together now, so we're really excited."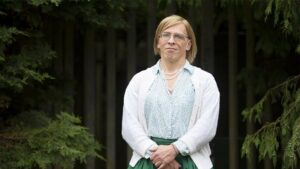 The importance of our epiphanies, relaxed friendships and what it's like to raise a trans voice today