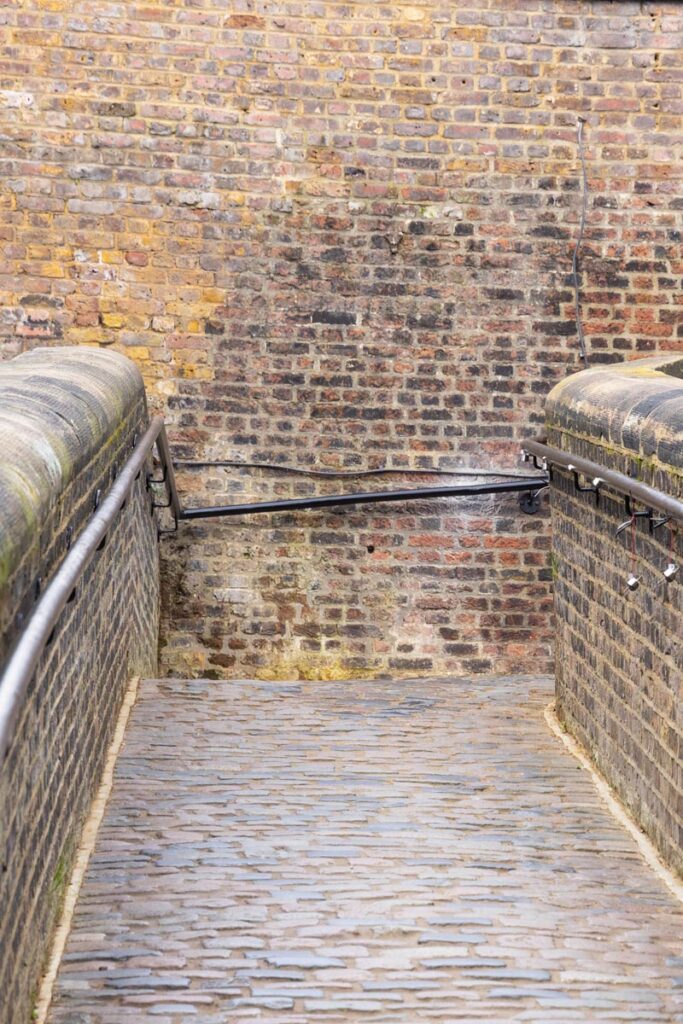 4.  The big player in horse-drawn deliveries was Pickfords – yes, those removal vans people.  The company dates from the 17th century and is one of the oldest surviving businesses in the UK today. Here in Camden Town they pioneered the interchange of freight from waterway and railway to bridleway.
5. Harnessing horse power required the elaborate construction of tunnels and ramps. It was safer to connect the yard to the stables via tunnels under the railway line to avoid startling the horses. Today you can shop in those very passageways, while the ramps up to first floor stables can still be seen, including the one made famous on the eponymous album cover by The Clash in the 70s.
6. The upstairs horse hospital is about undergo a dramatic transformation. When motorised vehicles finally did away with the usefulness of London's fleet of horses, the 1970s saw Camden's stables become a hotbed of antiques, exotic craft and general Bohemia. Later, the horse hospital became the music venue and art gallery, Proud, and this summer it will morph once more when immersive theatre experience Peaky Blinders: The Rise opens, along with hot new rooftop cocktail bar The Lucky Club.