This Week's Highlights
Sept 2nd-8th, 2022
Camden Inspire leads a weekend of events
Camden's rich summer street party season is drawing to a close, but there are some particularly good events to catch before we all hunker down. The return of Camden Inspire on Buck Street today and tomorrow (midday-10pm) promises free entertainment at music stages curated by heavyweight local venues Roundhouse, Green Note, Fiddler's Elbow and Spiritual Bar. You'll also find spoken word and comedy, workshops with creative business, streetfood and live street art from Camden Open Air Gallery. Meanwhile, just down the road on Saturday, you can explore a historic corner of King's Cross at Hillview Festival. It's a proper village fete with everything from folk dancing to circus skills to enjoy, and plenty of music, stalls and tasty food all day long.

Hampstead pub reborn as Oak & Poppy
After a turbulent history opening under a number of different bar/restaurant guises, before summarily being boarded up again, Hampstead's historic former boozer The Rosslyn Arms has just reopened as a new all-day bar and kitchen called Oak & Poppy. The old girl has had a sumptuous refurb, with a huge retractable glass roof letting natural light flood in to the dining room, lush indoor foliage and swish furnishings, all to complement a fresh line-up of dishes ranging from healthy breakfasts through to after dark cocktails. The menu features well-executed brasserie classics alongside colourful zingy small plates like fish tacos and duck bao buns. 🌮 

Celebrate 10 years of fresh beer from the Tank
Raise a glass for the 10th anniversary of Camden Town Brewery's Tank Party, running across Saturday and Sunday, with super-fresh unfiltered Hells lager and Pale Ale poured straight from the tank. The weekend sees the return of the locally brewed special Strawberry Hells, plus brewery tours, roaming bands, DJs and family activities. Tickets need to bought in advance at £20 for adults (kids are free) but that includes three beers of your choice and all the extras, making it well worth it for a big, lively day out partying on the cobbles under West Kentish Town Overground station.

Free headphone rooftop rave
The first 100 party people are free to attend this quirky rooftop jukebox headphone party tonight, with a panoramic city vantage from the top of a building in Archway. The neighbours will be none the wiser that the open air party rocks on from 6pm until late, as all the music booms no further than the three channels on the glowing headsets. Keep the Carnival vibes going with the aftobeat, soca and bashment channel, switch it over for hip-hop and R&B, or shamelessly slip into pop and and indie classics if you must. You can even ask for song requests in advance via their Instagram.

Paul Mason speaks to Camdenist
As the build-up to the HowTheLightGetsIn festival of philosophy, comedy and music at Kenwood (17th & 18th Sept) continues, we've been speaking to more of the star attractions. This week it's the turn of former BBC Newsnight and Channel 4 News Economics Editor and avowed anti-fascist, Paul Mason, who tells us what he thinks about the state of politics today, the future of journalism, and why he likes the festival so much. He joins Peter Hitchens, Leslie Vinjamuri and host Mary Ann Sieghart on a panel to discuss 'The Fantasies of the West' at the festival on the Sunday afternoon.

🔷 Remember: Camdenist readers can get 20% off all tickets to HowTheLightGetsIn using the code CAMDENIST20 at the checkout via the festival website. 🔷

& Also
Throughout the weekend you'll find King's Cross Station full of wizards and wide-eyed Harry Potter fans honoring the now traditional Back to Hogwarts celebrations. Head down there or give it a wide berth as you see fit. >>> Saturday is National Cinema Day, so loads of local Odeon, Vue and other screens offering movie tickets for just £3 if you fancy a comfy darkened room rather than a busy street party this weekend. >>> There are still a few tickets left to see actual real life astronaut Tim Peake showing photos and videos from his time at the International Space Station and talking about the experience, this Sunday afternoon at the London Palladium. >>> Jamestown Rd's new Mediterranean kitchen Peron No.4 is offering 20% off a la carte and weekend brunch menus throughout September. >>> Kentish Town's diminutive sushi joint Kami have moved into bigger premises just by the tube, with the same minimal stylings by a lot more room. >>> Swish monthly sustainable clothing, arts, crafts and homewares marketplace The Drops is back on at Coal Drops Yard all weekend in King's Cross.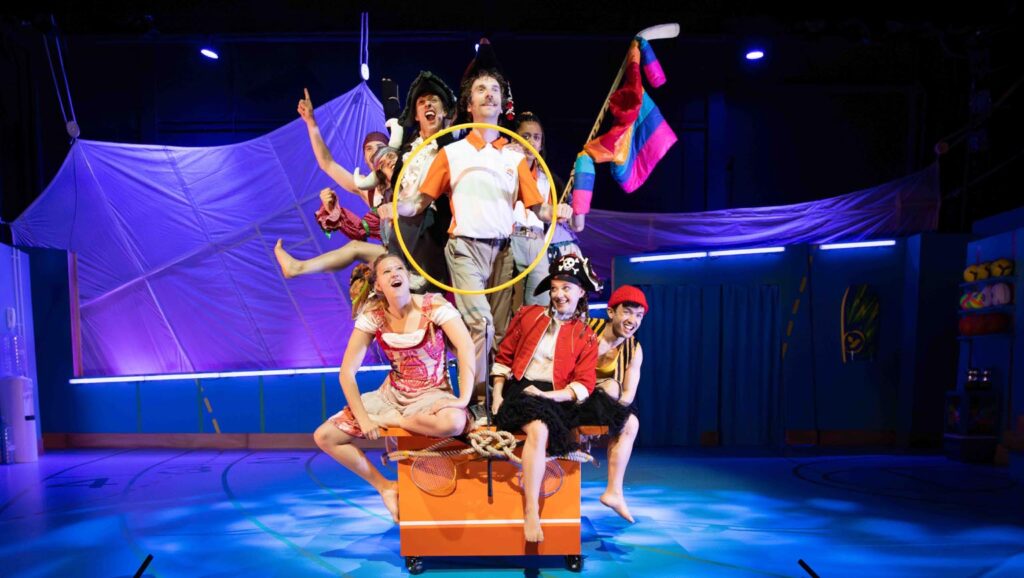 Scottish Dance Theatre are swashbuckling their way into Euston