This week's Highlights
Is This A Dance? by Lavaelo
PARTNER CONTENT
This week's update 28 Oct '22:  When you skip down the street or turn on the spot for no reason; when you stamp your feet in rage or throw your arms in the air in joy… Have you ever wondered 'is this a dance'?  Perfectly timed for some last-minute half term manoeuvres, head down to The Place in Euston for shows today and tomorrow, where Eva and Lola of dance company LAVAELO, explore this question by letting their bodies take the lead, and their imaginations run riot through playful games and endless questions. Find out more and grab the last remaining tickets now.

The Korean Cowgirl and other new openings
Find out what it's like at Camden's new full-throttle Texan BBQ/Asian fried chicken fusion joint The Korean Cowgirl, as we chowed down on a huge platter there last week. Also opening, (or rather re-opening in a larger location) today is Longboys, the gourmet finger doughnut shop at Coal Drops Yard. To celebrate the upgrade, there's 50% off all full-sized Longboys all weekend. Meanwhile, a quintessential dining experience from the golden age of train travel has opened at the Great Northern Hotel in the centre of King's Cross. RAILS is heavily influenced by the romantic ambiance and menus of Paris, with the Little Bar next door offering perfect pre/post dinner cocktails. 
Syrian stories, Syrian food
This week, Camdenist's ongoing Journeys series looks at how two Syrians in London came to be here, doing the exceptional work they do. Sulaiman Othman is an award-winning journalist and social entrepreneur, who preserves Kurdish oral storytelling via his art project Hikayetna. He opens up about escaping conflict, celebrating humanity, and the challenges awaiting refugees fleeing war-torn desolation today. Imad Alarnab is chef and owner of Imad's Syrian Kitchen, in Kingly Court. His Middle Eastern cooking has made a big impact on the city's food scene since the Kitchen opened last year, but not long ago, having fled Damascus when his restaurants there were destroyed in the war, Imad was a refugee sleeping rough in Calais. While there, he regularly fed over 400 of his fellow refugees, and he describes how food brings joy and purpose to shattered lives. Read the full story here.

Blake Miller from local band Safe At Any Speed
What's it like to be in a band trying to break through on Camden Town's infamous live music scene in 2022? This week we've been speaking to Blake Miller, guitarist and vocalist with Safe At Any Speed. He tells us about growing up here, trying to make it work as a band, and what the future holds. You can catch them live tonight (Fri 28th Oct) at The Fiddler's Elbow.
This week's five live gigs to try
Every Friday we highlight five upcoming gigs from the wealth of live music events in the neighbourhood. Each still have tickets available, and a fair few are free, but you might need to book quickly. Discover
ALL
the gigs across Camden and the rest of London by browsing the listings at 
Halibuts.com
. 
ELECTRONIC / RAP 
MISTER GREEN, SAMSON & TEKNIK at MAP studio cafe
This free evening will see up and coming artists from the UK's underground music scene take to the stage. Expect a mix of rap, hip hop and electronic sounds.  Fri 28 Oct
BRAZILIAN 
 THE UNIVERSE OF TIM MAIA at The Jazz Cafe
This big tribute to the legendary Brazilian musician features a 10-piece band performing favourites like Que Beleza, as well as selections from Tim's back catalogue.  Sun 30 Oct
SOUL 
JAZ KARIS at Lafayette 
The singer, who's collaborated with the likes of Juls, brings her honeyed voice and an enticing mix of influences from R&B, neo soul and jazz to reggae and soul, to new-ish local venue Lafayette.  Sun 30 Oct
CLASSICAL 
 LATE SCHUMANN: IN HIS OWN WORDS at the Royal Academy of Music, Angela Burgess Recital Hall
As part of a day exploring Schumann's artistry, musicians at the Royal Academy will read extracts from his letters, perform his rarely played fugues and more. Tickets are free, booking essential. Wed 2 Nov
ALTERNATIVE 
 DECADES X KAYVA at KOKO, Cafe KOKO (pictured above)
Singer-songwriter KAVYA celebrates her New Delhi roots in songs made from guitar parts and voice-notes. Dance music duo Decades brings their hypnotic sound to this free event. Booking necessary. Thu 3 Nov 
& ALSO
The grand finale of Kilburn Fringe takes place this Sun (Oct 30th), with Priory Park featuring a stage with performances, live music, DJs and dancers, plus free kids rides, face painting and food stalls.>>> Up to 70 more Camden school kids are going to get half price music lessons thanks to a new £20k grant from Pancras Square-based major Universal Music  >>> Catch the final weekend of chef Jay Morjaria's residency at Half Cut Market tonight and tomorrow, where the Million Pound Menu TV star is serving things like kimchi mortadella gildas and curried egg mayo inari with smoked trout roe.  >>> North Road's Caravan Coffee Roasters & Brewbar are now running their first Caravan Coffee School classes, held every Saturday morning. Sessions include a tour of the roastery and a guided tasting.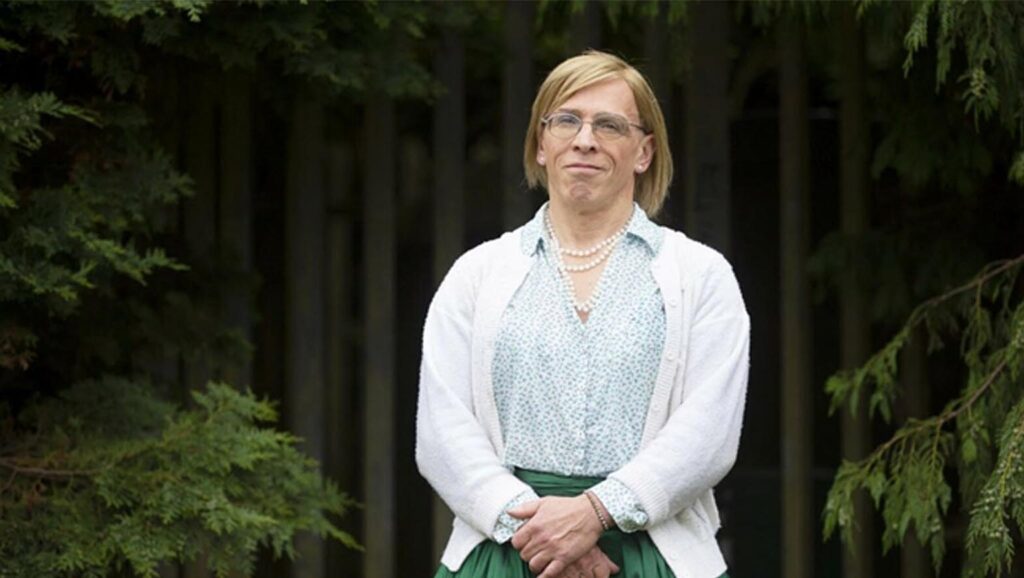 The importance of our epiphanies, relaxed friendships and what it's like to raise a trans voice today