This week's Highlights

Winter comes early, but that's no bad thing
Ok, so it might give you the fear to think 'the festive season' is kicking off now, but why not suspend your disbelief and get swept up in twinkly-lit wonder at the impressive free Seven Dials Winter Warm Up this Thursday (17th), 5-9pm? You'll see LED light performers, discover a local treasure hunt, enjoy complimentary cocktails, mocktails or toasted marshmallows, find on-street wreath-making workshops, and yes, even seasonal songs from the Creative Vocal Freedom Choir. Camden's outdoor terraces are also transforming into snowy wonderland mode, with the opening tonight of Winter Rooftop Garden at The Lucky Club on Chalk Farm Rd. It's all festive foliage, open fire pits, snug blankets and hot water bottles. Swig warming cocktails like Chai Negronis and Peppermint Margaritas, and eat quirky Mexican-British Christmas fusion foods, such as pigs in blankets tacos and roast turkey quesadillas. The first 100 people to book tonight get a complimentary welcome drink – do tell 'um Camdenist sent you….

Yemini coffee, gluten-free baked things
A new and particularly stylish coffee shop has just opened on Warren Street. Qima Café is a showcase for the work of the Qima Foundation, which has been supporting a fair deal for Yemini growers in the face of famine and conflict in their war-ravaged country for many years. The are offering 'equitable coffee of exceptional quality', and you can learn about coffee cultivation and the preparation of specialty drinks originating from Yemen, too. There's an in-house bakery and for every cup purchased, Qima will donate a coffee tree to on of the country's prized farmers. Meanwhile, up in Belsize Park, 100% sugar and gluten-free bakery Libby's has opened a second branch on the heels of their successful Notting Hill original. Baking GF bread, pastries and cakes, all without added refined sugars, they have taken over the former Black Truffle deli on England's Lane, surely London's best coffee-and-cake-served street by some measure.

North London's own COP
Our friends at Camden New Journal are hosting their own climate summit tomorrow (Sat 12th) at Holborn's Conway Hall, featuring debates, panel discussions, stalls and performances. You'll hear from some of the key thinkers shaping the climate debate and discover how local grassroots actions (and media outlets) may prove more effective than the grand international agreements currently being thrashed out in Egypt. It's free to attend but seats at each of the talks are first come first served.

Exchange your clothes for a beer
It's a shocking stat that us Brits have over 1.5 billion pieces of unworn clothes tucked away in our wardrobes. How many do you reckon you have? Well, on Wednesday (midday to 4pm), Camden Town Brewery team up with expert textile charity TRAID to see if they can tempt you to bring any unwanted clobber along to their Wilkin Mews Beer Hall. The reward is a free can of their new Chilly IPA in return for your donations, which will in turn keep someone else from feeling chilly this winter.
Support some live music this week
Every Friday we highlight five upcoming gigs from the wealth of music events happening in the neighbourhood. All still have tickets available, but you might need to be quick. Discover ALL the gigs across Camden (and the rest of London) by browsing the listings at Halibuts.com.
 ALT INDIE ⏩ SET IT OFF at O2 Forum Kentish Town (pictured above)
Florida's punk rockers land in London with support from Cemetery Sun, Lizzy Farrall and Weathers  Fri 11 Nov  
FUNK ⏩ MF ROBOTS at PowerHaus
Celebrating their recent LP 'Break The Wall', which echoes the iconic American rhythm sections of the 70s and 80s.  Sat 12 Nov
ROCK ⏩ COURTNEY BARNETT + CATE LE BON at Roundhouse
The London-wide Pitchfork Music Festival's big local date brings artists from indomitable punk rockers to emotional alternative indie bands all under one iconic roof.  Sun 13 Nov
JAZZ ⏩ SAM JESSON'S MAGPIE TRIO at Assembly House
The first date in a week of ESG Jazz Festival gigs originally planned for regular Kentish Town jazz haunt The Oxford Tavern, but moved just up the road, bringing live music to this larger historic boozer. Mon 14 Nov   
HIP HOP ⏩ JOEY VALENCE & BRAE at Underworld
These Pennsylvanian rappers have made a name for themselves on TikTok of late with their take on old school hip hop flows and beats. Wed 16 Nov
& Also
Kentish Town's Minerva Workshop are hosting their popular Makers Market tomorrow and Sunday, offering a chance to buy unique textiles, homewares and art pieces direct from the resident creatives, or even commission something totally bespoke, all in very good time for Xmas >>> Independent Labels Market brings rare vinyl, band merch, beers and loads more back to Coal Drops Yard tomorrow, with a lovely crate-diggers social vibe >>>  Unstoppable locally-founded cocktail bar chain Simmons are launching their biggest bar yet this Thursday (17th) right by Holborn tube, with a big free bash >>> New Mexican restaurant M.X.O is now open at Euston Square, offering an all-day service from spicy breakfasts through to lamb shank barbecue lunch or dinners and onwards to late night agave cocktails. For more things happening in Camden, check out Camdenist.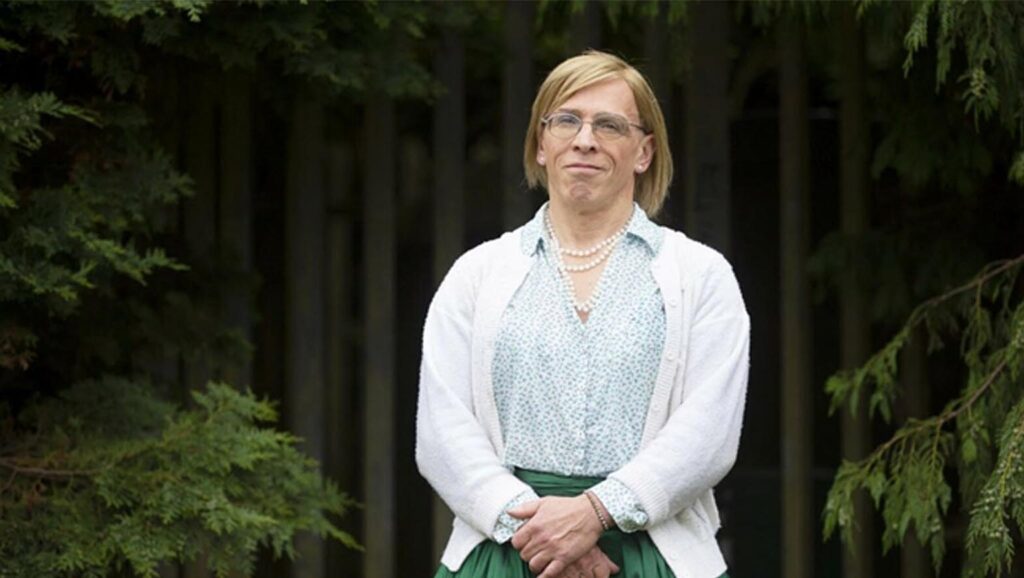 The importance of our epiphanies, relaxed friendships and what it's like to raise a trans voice today