This week's highlights
Somers Town Festival – Camden's biggest bash


Hot on the heels of last week's Alma Street Fair, (where the Camdenist team had a load of fun handing out the new Grow magazines and launching the cheeky which IST are you? sticker campaign), comes the borough's biggest street party of the summer, the Somers Town Festival. There are three main music stages, including one taking over the British Library Piazza, masses of food stalls, a rock 'n' roll jumble sale, sports, history and funfair rides. It run all Saturday afternoon centered around Chalton Street, where you can find the Somers Town photography of Anna Lerner in the window of Brook (92-94 Chalton St) – you can see her photo essay and interview today on Camdenist too.

REMEMBER – you can win tickets to Campo Sancho, the weekend boutique camping festival that's an hour's drive away. Go to @camdenist Instagram 


The Baring opens just along the water


Formerly know as The Baring Arms and The Poet, a cozy backstreet boozer found a short stroll along the Regent's Canal in Islington reopens this Tuesday (12th) as The Baring. It's a new food-focused venture from head chef Rob Tecwyn and GM Adam Symonds, who met when they previously worked at Highgate Rd's much-acclaimed Bull & Last, which hints toward the quality of seasonal dishes and curated drinks that will be on offer here, too.

Keeping it thoroughly eclectic


The attention may all be out in the fields, parks and stadiums at the moment, with the big guns of rock and pop returning to play long-overdue shows. Meanwhile Camden's famous music venues are back to delivering slightly lower key but no less thrilling nights. A quick graze through the week ahead sees underground dance DJ Maceo Plex wowing the raving throng at KOKO tomorrow night, or for something more sedate, head to Pizza Express Live in Holborn, where 80s chart-toppers Then Jerico are playing an acoustic show, including a VIP meet-and-greet. For a total alternative, immerse yourself in the technical mastery of Ustad Shahid Parvez Khan's (pictured) emotive sitar at Kings Place this Sunday. 

PARTNER PROMOTION  
Summer youth courses at The Place 
Kids between 8-18 can look forward to a fantastic start to the summer holidays, with a week's dance course at world-class institution The Place. The daily sessions run Mon 25th to Fri 29th July, and will span global styles from dynamic street dance to classical Indian and contemporary European dance practices, all explored with a live musician. At the end of the week, students will perform a special show for their adults. Limited daily drop-in classes and details of booking and bursaries can all be found here. Ahead of that, Saturday 23rd July sees the return of The Place's popular Family Dance Day, packed with activities, workshops and fun performances throughout the Euston venue and spilling over into neighbouring St Pancras Old Church too. Book now, including discounts for big family groups here.

Alma Café ups Primrose Hill's options


With the recent arrival of Alma Café onto the sizeable Primrose Hill brunch scene, we've revamped our popular guide to the area's best options for hazy-mid-morning-into-lazy-mid-afternoon dining. And what a tempting local line-up it is, complete with mouthwatering photos and top tips for making the most out of each of the 12 brunch hotspots listed. Just vow to walk it off in Regent's Park afterwards…

Also this week…
Camden Market's big shiny new bit, Hawley Wharf, sees a busy schedule of free weekend activities for families, with this week's theme of 'sports day' keeping everyone active on the canalside terraces >>> King's Cross Canopy Market has a special Vegan Weekend running tonight, tomorrow and Sunday, full of plant-based streetfood and cruelty-free products >>> The breadth of human understanding is being expanded on our doorstep, as King's Cross-based Artificial Intelligence trailblazers Deepmind and their Knowledge Quarter neighbours The Francis Crick Institute announced a partnership this week to apply advanced machine learning to their work on biological molecules and genomics  >>> West Hampstead's 'neighbourhood social' Alice House has a brand new quiz night starting Tuesdays, to accompany Wednesday nights hilarious Clean Slate Comedy stand-up nights.  >>>  The lovely people at Camden Watch Company have set up an innovative crowdfunding campaign as a way to launch their first new timepiece in five years. It's a real beauty, and you can find out how to own one currently on Kickstarter.


 >>> Find out how Camdenist can help your local business to grow, in partnership with Google. 
 >>> Look out for the free 32-page print magazine, Camdenist Presents Grow, available locally now
Are you a local food business who'd like to work with us at HowTheLightGetsIn festival in September at Kenwood? Get in touch asap to find out more: team@camdenist.com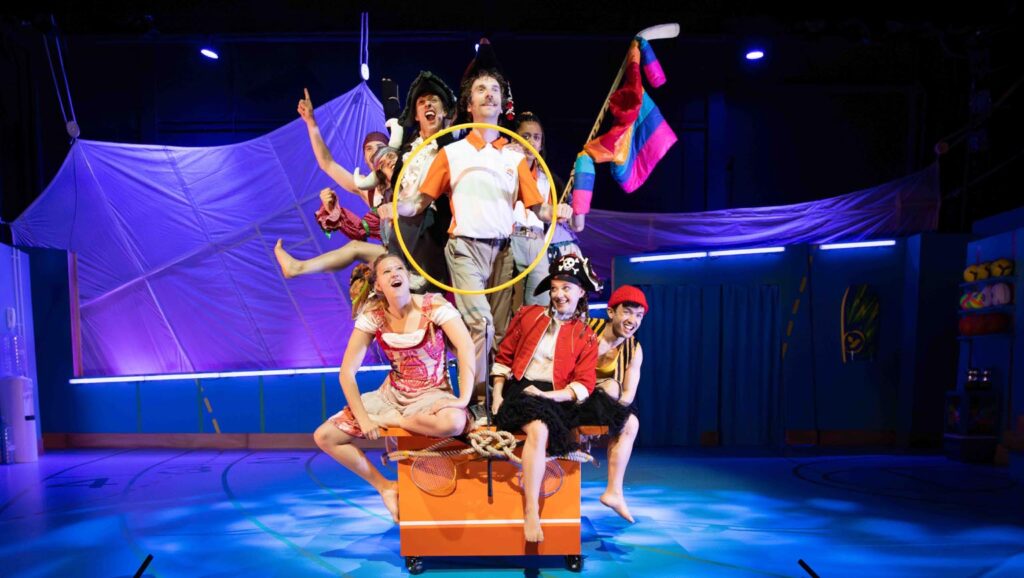 Scottish Dance Theatre are swashbuckling their way into Euston