EXCLUSIVE OFFER: Get 20% off all wines at Casa Tua Delizie! 
Just mention 'Camdenist' – see details below
Crossing Casa Tua Delizie's doorstep feels like stumbling into an unexpected Italian wonderland, the kind you'd find tucked away down a sunny backstreet in Puglia. Italian voices croon from the speakers and the pastry counter is stacked with tiny treasures: miniature croissants, heart shaped jam tarts, cantuccini, pastiera Napoletana, cannoli filled on demand with fresh ricotta or chocolate.
In the kitchen, Roberta (pastry chef and Giuseppe's wife) is piping delicate mounds of choux pastry onto a tray soon to be transformed into profiteroles. Gelato, including vegan varieties, is available by the scoop from the marble counter and there's a selection of Italian wines sitting like rubies amidst piles of freshly baked Italian sourdough.
At the pasta counter, smoked ham or mushroom encrusted tortellini rest next to tagliatelle and spaghetti nests. A selection of cheese and meat, including a pistachio cheese and Parma ham, which Roberta is slicing for a sandwich, make persuasive eye contact as I wander around the shop.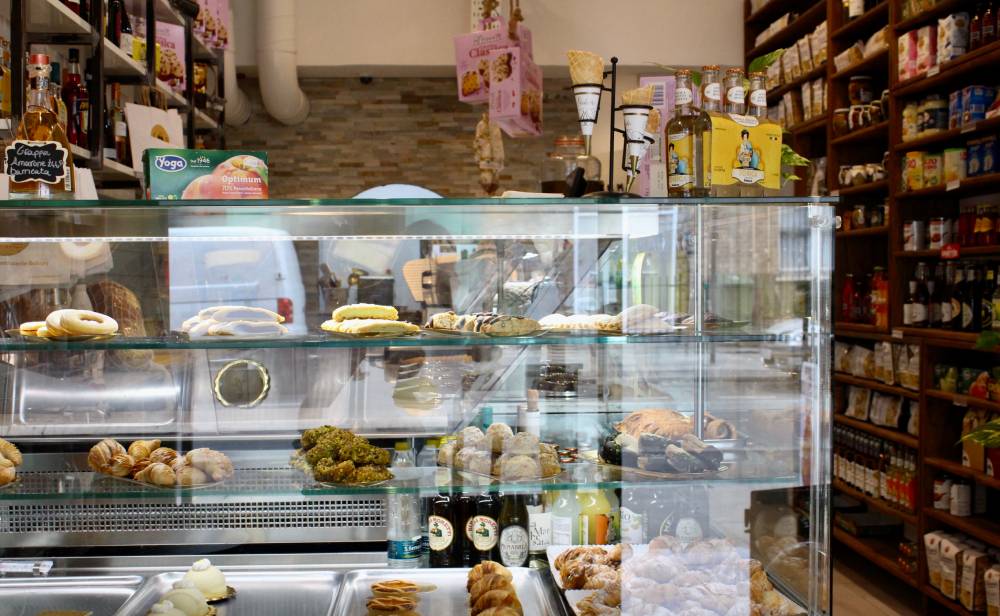 Proprietor Giuseppe Miggiano has a gentle gleam in his eye (and signature moustache, if you look closely) that speaks to his bubbling enthusiasm for Italian produce and home cooking. Growing up in Nociglia, a small village of 2000 people in the province of Lecce, Southern Puglia, he speaks of a childhood punctuated with the smells of delicious homemade food cooked by his grandma, mum and auntie. "A lot of Italians, especially in the south, grow their own fruit and vegetables," he says. "We really care. We put so much into our ingredients that they give back great nutrients. This has been part of our culture for centuries." 
Casa Tua has been a long-time dream of Giuseppe's. In 2013, after moving to London, he opened the first, diminutive Royal College Street restaurant. Living in London he came to realise that the quality food he'd grown up on wasn't so widely available. "In the beginning, I had to seek out good ingredients," he tells us. "Increasingly, I came to understand that we very much are what we eat; what we consume influences our minds as well as our bodies. I believe in destiny. I focused on my dream, consistently searching for a space and, after a lot of research, I found this little place in Camden."
At the time, this sort of all-day Italian restaurant and bar was somewhat unusual in the Camden Road area. Giuseppe was invigorated by the challenge of bringing something different, "I remember, we were one of the first, maybe the first, to bring this concept here."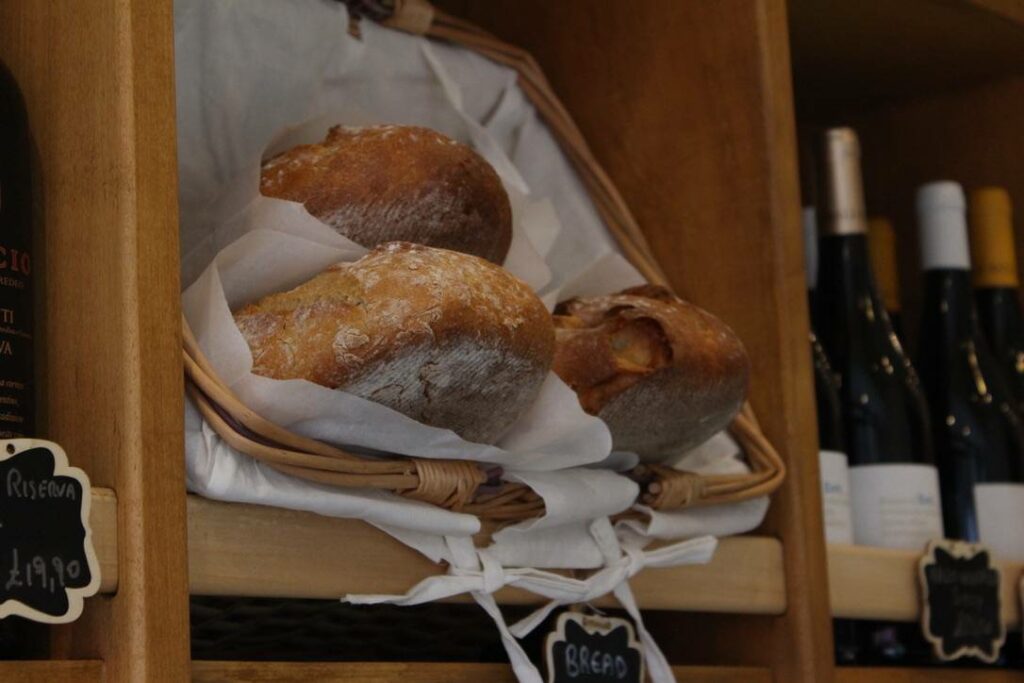 The new deli, nestled a couple of doors down from the original restaurant, is the latest development in the dream. Locals and Londoners can now take home the nourishing ingredients Casa Tua champion in their own kitchen.
From his small farm near the village where il Papà di Casa Tua was born, Giuseppe's brother's brother-in-law produces olive oil and organic honey for the deli. He emphatically explains the importance of good cold-press olive oil. "It has to be cold press. This is the only process that keeps all the benefits of the olives intact, including a specific antioxidant that is good for your heart."
The acidity of the oil is crucial too, and this depends on whether the olives have been picked immediately or made contact with the soil. At the deli, the olive oil has an admirable acidity of 0.1%. "There is a different kind of care that comes when you truly love what you do," he grins.
In a couple of weeks, the deli is getting fresh honey from the farm. "It's millefiori, which means one thousand flowers," says Giuseppe. "The bees are in the middle of beautiful open Campania and they go round and fertilise the flowers." The way to tell if honey is pure is through its crystallisation process. "If, after a long period in the jar, it becomes like a solid then it is 100% pure, rather than commercial runny honey." He earnestly tells me to be careful in my honey-buying, "it can have lots of benefits for your body but equally, if you choose the wrong one, it can do the opposite. When it's full of sugar it's not healthy at all."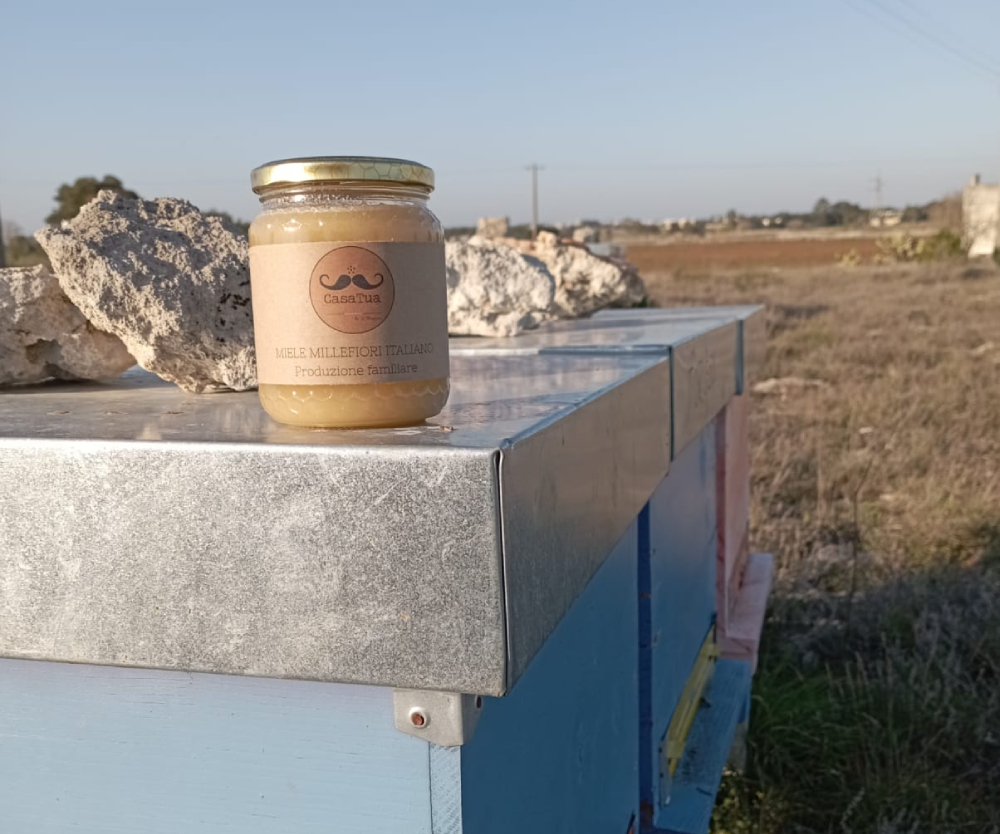 He is just as precious about his other ingredients. "I believe the most important thing is the quality of our fresh products," he states. "Fruit and vegetables are delivered daily, as is the meat and fish. The fresh pasta we produce in-house at our King's Cross restaurant where we have a small laboratory downstairs, and we use semolina flour."
A close-second is the way in which the produce is handled. "Every single person needs to bring respect to the ingredients, needs to really care about how they treat the meat, fruit, vegetables, fish. It's all still alive, like us. You might not be able to talk to it, but it's still a conversation. That's what I think and that's how we train our staff. The chefs at Casa Tua have been there for a long time, because they really care, they love what we do."
Giuseppe explains how you can feel the effect of these things once you eat the food: "both in your body and mentally, if it is heavy, how easily digestible it is." Brexit has made importing and exporting ingredients more difficult: "it's harder to access European culture but we try to keep it going and to keep improving what we do."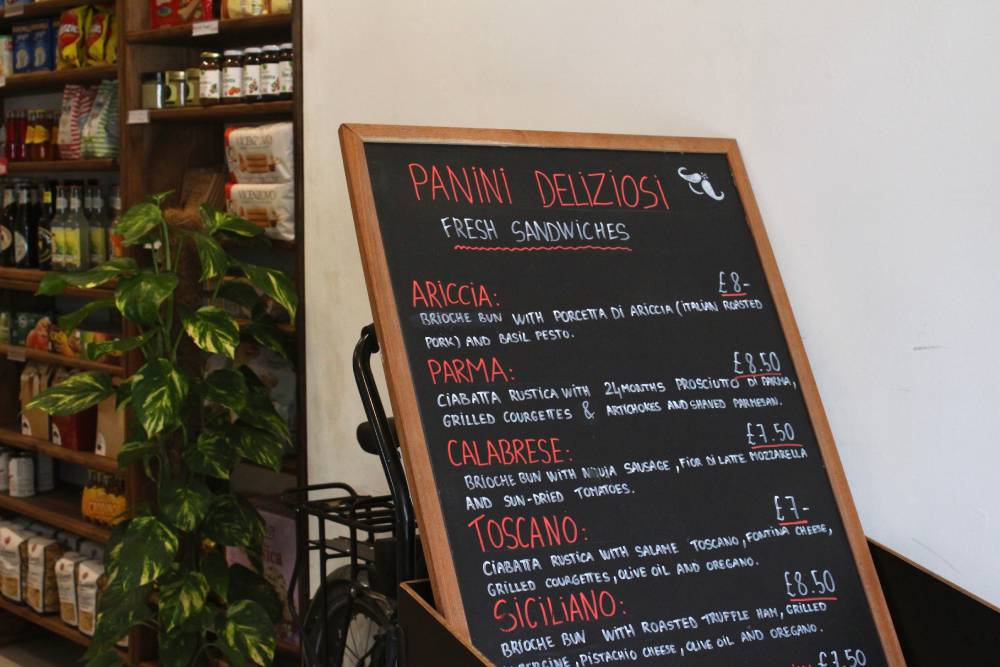 So what's Giuseppe's favourite dish at his two restaurants, which share the same carefully-picked menu? "Bolognese. It's wonderful with paccheri pasta, a short type we produce with a bigger hole. The sauce is slow cooked from scratch with the best cut of beef. The process is lengthy, but we achieve the best taste." He's also a fan of their carbonara which is creamy without using cream, as is the traditional way, before deviating away from tradition and using bacon instead of pancetta. "It was a dish born in Rome with pancetta, but we give it a twist that nods to English culture and also allows the cheese to come through more." He pauses, "but there are so many dishes… our Melenzane parmigiana… I could talk for hours and hours. I really love everything!"
It would be rude to interview Giuseppe without asking his moustache a question. The hirsute accessory has a symmetry and height to it that smirks at gravity. "It started as a joke," he grins. "It was originally grown for Movember in 2015, but customers and friends began to jokingly suggesting I keep it, I said, why not?"
Then one of the restaurant's regulars shared a book of moustaches with him. "I tried a few and ended up with a handlebar, as you can see. Then it became part of the brand and now I cannot cut it off." He takes a long sip from a pink coffee cup, painted with the immediately recognisable 'tache, eyes twinkling. Emerging from the deli, jam tart safely stowed, I'm half expecting the poetry of Puglia's calm cobbled streets. It's a shock to be reacquainted with the rush on Royal College Street, but I'm really glad Casa Tua Delizie calls it home.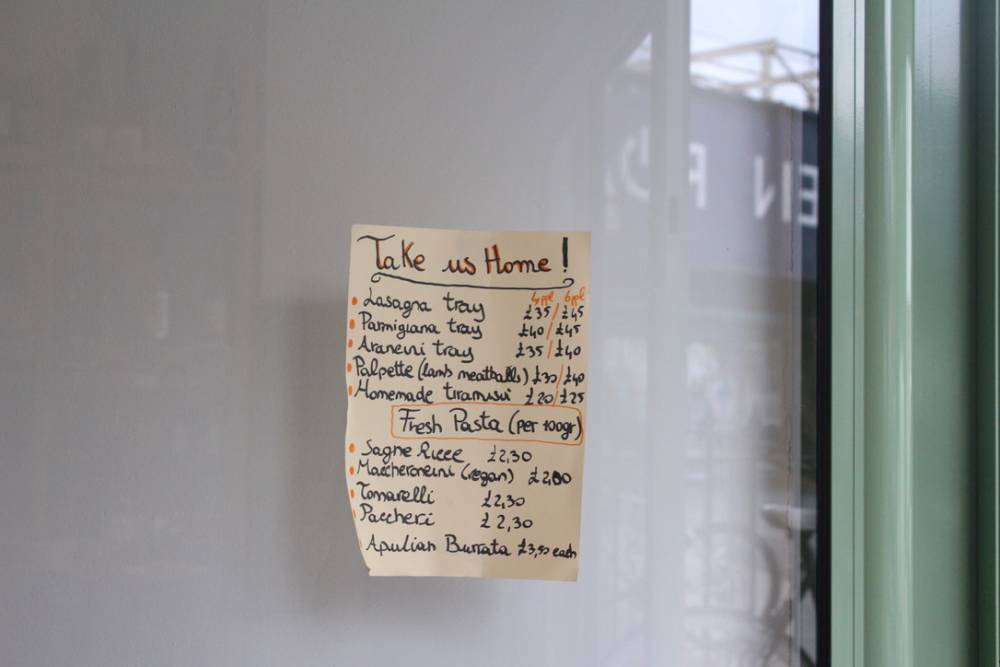 20% off all wines at Casa Tua Delizie
Offer valid until 31st June 2022.

USE DISCOUNT CODE: CAMDENIST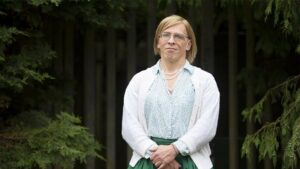 The importance of our epiphanies, relaxed friendships and what it's like to raise a trans voice today