Partner with Camdenist on your business marketing to reach a guaranteed captive local audience. We specialise in creating bespoke content campaigns and engaging storytelling to bring customers through your doors.
Our team will work closely with you on a customised media package that gets your message across successfully, with each element tailored to your specific goals and budget. 
Speak with our responsive community across digital, email and print marketing, social media and real world events, all delivered at a hyper-targeted local level.
Our newsletter gets
3 times
industry standard open rates
A popular weekly email, beautiful website features and a dedicated social media team make Camdenist your ideal digital marketing solution…Browse recent campaigns here.
Tell your story via high quality written journalism, photo shoots, video and audio pieces.
Include your business in the largest weekly 'insider' newsletter of places to go and things to do around the borough of Camden, emailed to thousands of local inboxes every Friday morning.

Work with the Camdenist team on brilliant creative campaigns that reach our highly-engaged audience for more clicks and more customers.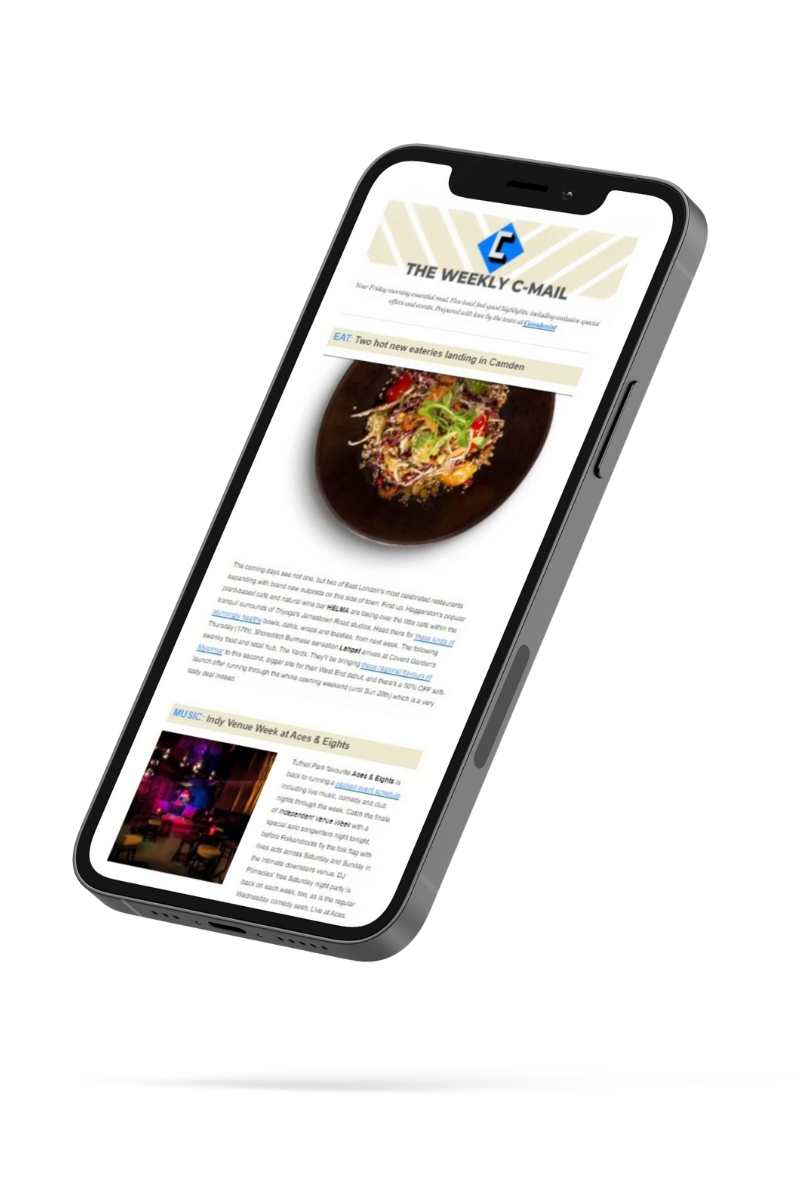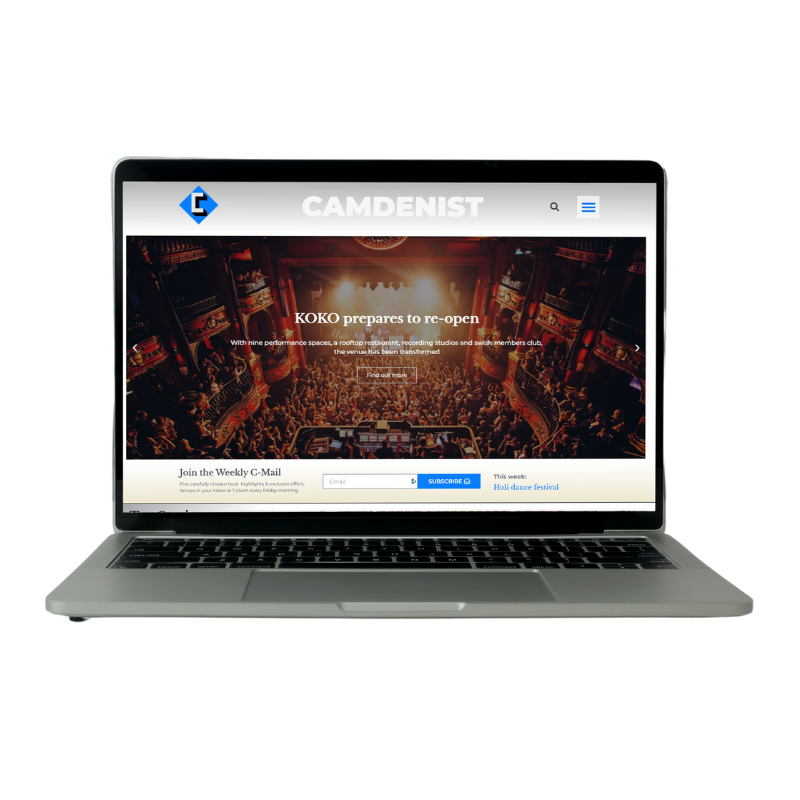 Consumers respond more positively to recommendations over sales pitches, so let @camdenist spread the word about your business on Instagram, Facebook and Twitter.
Use our content or supply your own, link to your website, online shop or landing page. Whatever your goal, we will generate new leads and measure success.
Let our experts manage a complete paid social campaign that will target the perfect audience: people who are not only interested in what you do, but crucially are also nearby.
Camdenist Presents... is an influential series of quarterly magazines, distributed free across the Borough and into key locations in Central and East London too.
Read by over 40,000 locals, it contains multiple advertising options, from traditional display pages to special offers and native editorial coverage.
Add to your promotional campaign as part of an all-inclusive package and enjoy the commercial impact of seeing your business in print. 
Fill your venue on a special evening, create a unique experience for customers and a real buzz about your business amongst locals. 
Camdenist events can be big or small, and are priced attractively for all budgets. 
Sell tickets, generate leads and gain valuable data insights – partnering with us on 'real world' campaigns is an ideal way to drive footfall and introduce all you offer to new customers.  
digital marketing training
Boost your business online with our groundbreaking full-service training programme, in partnership with Google. 
Improve your website and find new customers

Learn the latest skills to digitise your business

Improve your social media and storytelling output

Take part in our Google workshop at their HQ in Kings Cross
discuss your requirements now
book a chat with one of our team today