We went Wild at The Cross
We went Wild at The Cross
Restaurant relaunch hots up dining beyond the King's Cross main drag
When legendary 90s King's Cross nightclub The Cross made a surprise comeback late last year, just a stone's throw from its hallowed original home, every raver of a certain age – and plenty of younger ones too – put it firmly on their must-do list.
The new six-floor venue, comprising of club, pub, restaurant, lounge, cocktail bar and rooftop terrace carries the weight of expectation that such impeccable nightlife history bestows, fondly eulogised by anyone who ever glammed it up to the nines under the sweaty railway arches.
However, today's incarnation of The Cross is necessarily quite a different beast. While there's still an intense low-ceiling basement dancefloor that's already been graced by many a firm-favourite DJ, this new era is as much about serious food, quality drinks and luxe décor as it is about getting spangled and throwing shapes.
Somewhat inevitably, this shift in the core offering initially confused a few people, unsure how to place it beyond a destination for a trip down memory lane. So now, seven months on, the first floor restaurant and its lovely outdoor terrace has rebranded and relaunched as Wild at The Cross.
It's a simple but handy way to differentiate the dining room as a proper addition to the area's fabulous food scene, while sticking to the venue's wider evolution of 90s clubbing to now involve a sit-down meal and a late night cocktail enjoyed in a deeply comfy chair.
We paid it a preview visit last week, as long-standing friends of The Cross since way back when, and enjoyed a series of accomplished sharing plates, with an overarching Mediterranean slant. Favourites at our lively table included shells of citrusy scallops crudo, a plate of obscenely plump king prawns drenched in chilli and garlic and a beef filet with zesty salmoriglio sauce.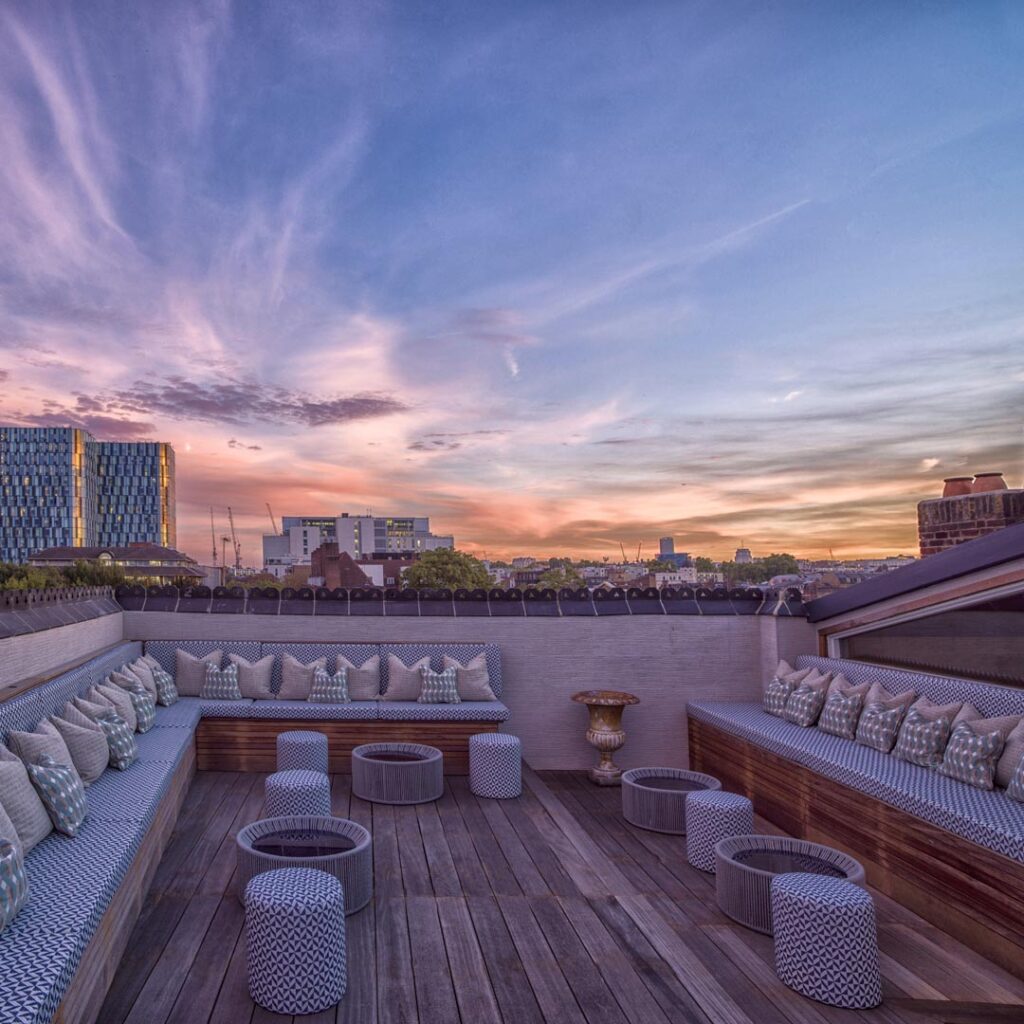 The so-good-we-ordered-it-twice awards went to the black truffle risotto; a riot of textures, as silky but firm rice met the hard fat of parmesan shavings and the unexpected crunch of pangrattato breadcrumbs; and to the San Sebastian burnt cheesecake accompanied by punchy rhubarb poached in Champagne, because by that stage in the proceedings we were totally invested in maximising the decadence.
Help nudging the meal into the party that it became were The Cross' excellent cocktail mixologists, happy to swerve off piste and create some excellent bespoke drinks as our imaginations became perhaps a little over-stimulated by the wealth of flavours we'd been grazing through.
Had it not been a weeknight, we can totally understand that the dancefloor or perhaps (in fact definitely) further drinks in the velvety lounges or well-appointed rooftop above would have followed dinner. For people who know how to party properly but seek the elevated creature comforts brought in by the likes of Soho House, a night starting with food at Wild at The Cross delivers everything – except the restrictive members' only door policy.
As the King's Cross dining maelstrom expands beyond its Coal Drops Yard epicentre, the wine bar turned nightclub, that was there decades beforehand, has adapted and evolved to lure diners – as well as dancers – over the road. If you like a dinner that delivers, with a strong possibility of a carry on after, The Cross is the place.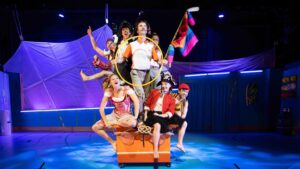 Scottish Dance Theatre are swashbuckling their way into Euston