What's happening at Midland Grand Dining Room?
What's happening at Midland Grand Dining Room?
A hot new restaurant pulls into St Pancras
Did I hear you say Midland Grand – I thought that place went bust in 1935?
It did. The famously over-opulent hotel at the St Pancras railway terminus opened in 1873, offering an exceptionally grand stay during the 'golden age' of rail travel, but it became too expensive to run. The next 75 years saw its burnished gothic splendour gradually crumble. Used only as offices by British Rail staff and threatened with demolition until it's Grade I listing in the 60s, it finally reopened as a hotel in 2011, featuring a swanky restaurant named after the building's designer, George Gilbert Scott.
Ah, yes, Marcus Wareing's The Gilbert Scott – I thought that place went bust in 2021?
Well, it closed during the Covid lockdown and never reopened, but that may have been the plan all along. Michelin-starred Wareing decided not to extend his 10-year lease, which had run its course, and developer/restaurateur Harry Handelsman was always waiting in the wings.
Tell me a bit more about Harry.
He's the guy who redeveloped the glorious Midland Grand. His Manhattan Loft Company transformed the old girl into today's successful hotel and a series of super-luxe apartments. They're also the developers behind some of London's most successful food-meets-architecture projects, including Chiltern Firehouse and Allegra, the acclaimed restaurant perched in the middle of Harry's striking double-cantilevered tower that's also home to The Stratford hotel (and more enviable apartments)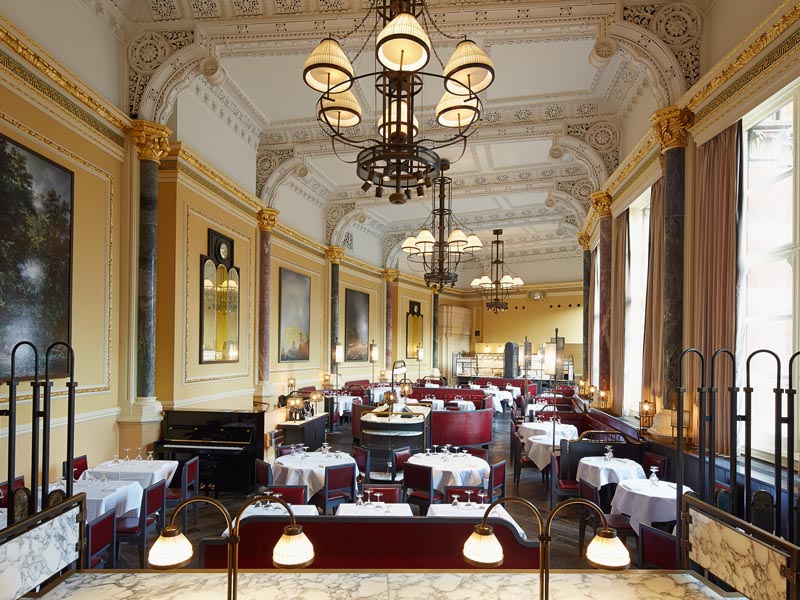 So what does he have planned for this new Grand Dining Room venture?
He's brought over head chef Patrick Powell, with whom he's collaborated previously on both the Firehouse and Allegra, plus the recent reboot of Booking Office 1869 (also in the St Pancras building) so you can wager this is about to become one of London's most talked about restaurants.
There's a fair bit of competition in King's Cross these days, so it will need to stand out.
Don't worry, the dining room has always been grand indeed (see pics above, and below) and is being fully restored once more. It features huge windows that bath decadent lunches in shameless sunlight, or you can slip into the shadows of that atmospheric, gothic-infused cocktail bar (main pic), where DJs will entice you to stay out late. A focus on 'pan-French' dishes means you can certainly go for an epic lobster or steak splurge, but there's also a bar menu offering simple burgers and suchlike for those wishing to soak up the opulent vibes without going overboard.
So far, so tempting. Anything else to get me excited about this place coming to the neighbourhood?
Yup. The Gothic Bar (main photo) revives the separate bar area, with it's truly lush revival architecture. It features the beautiful outdoor terrace which, despite its views largely consisting of busy Euston Road, is going to be a hot ticket for al fresco drinks. It's all situated in what was originally the main entrance to the Midland Grand Hotel, with its dazzling arches and extravagant mosaics, once famed for having only the second revolving door ever to have been installed in London. There's also the return of the 'chef's table' room downstairs, where a small party of guests can sit and watch what's going on in the kitchen directly in front of them, while being talked through the menus and wine list.
Ok, I suppose better start saving up now. So when do those doors revolve open once more?
The Midland Grand Dining Room launches on May 2nd at the St Pancras Renaissance Hotel, Euston Rd, NW1 2AR.
Keep an eye on their website and socials for more info, and make sure you're signed up to Camdenist's Weekly C-Mail for lots more restaurant news too.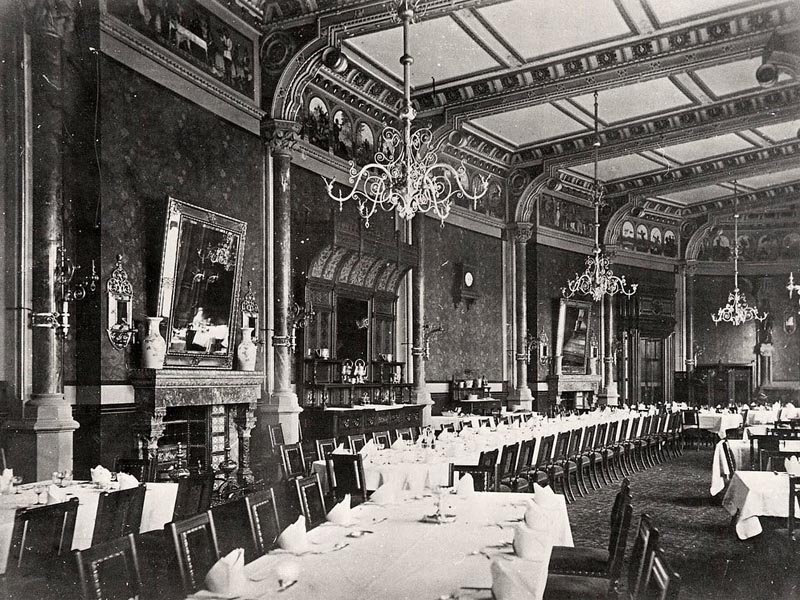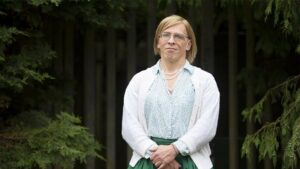 The importance of our epiphanies, relaxed friendships and what it's like to raise a trans voice today