Lio London - all you need to know
Lio London - all you need to know
Ibiza's sexy cabaret swings onto our doorstep
One of London's most historic nightclubs has been saved from 'permanent' closure. To celebrate it's return, we've put together 10 facts that'll give you the full lowdown on it's past, present and exciting future…
1. Café De Paris is rising again from the Covid ashes
Among London's most iconic nightlife destinations, Café De Paris first opened at Piccadilly Circus way back in 1924, famously seeing the likes of Frank Sinatra, Judy Garland and Grace Kelly grace its stage during many golden years. However, 2020's Covid crisis saw it tumble into administration and the future of this historic cultural space looked very uncertain…
2. The previous owners were proper local
Long term Camdenists may well recall Hampstead's original American diner, Maxwell's, which was a foodie trailblazer when it opened back in, er…1972, and became a mainstay of Covent Garden's burger 'n' shake landscape for decades, too. Owner *Brian Stein also ran joints like PJ's Bar & Grill, Palm Court Brasserie, Roadhouse, Joe's Southern Kitchen and Kentish Canteen, which arguably kick-started NW5's restaurant scene in the early 00's. When the proverbial shizzle hit the fan during lockdown, Café De Paris was also among his previously unstoppable group's venues to fall. *Sadly Brian Stein passed away at the age of 79, May 2023.
3. The new owners are proper Balearic
Lio, the unashamedly glamorous entertainment concept from Ibiza's legendary Pacha nightclub empire, is now ready to open in the venue. It launched 12 years ago as a sexy dinner and cabaret show on the twinkling waterfront in Ibiza Town, reimagining the rather down-at-heel El Divino club, and ushering in a new era of more high-end nightlife to the famously hedonistic Balearic island. And things are moving in the right direction.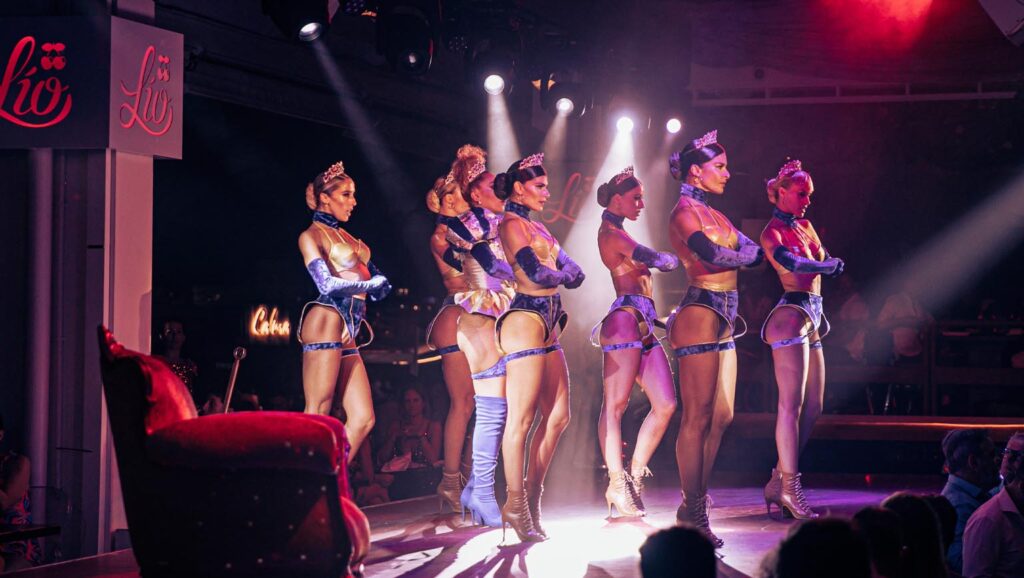 4. They're expanding fast
The Lio brand has since opened a venue in Mykonos and has plans to arrive in Miami, Dubai, Mallorca and Las Vegas in the near future. Their reimagining of the Café De Paris follows a pre-lockdown pop-up residency at Holborn's London Cabaret Club, owned by the people behind Camden Market.
5. The show is sure to be eye-popping
Whether you're seated slap bang in the middle of the original ballroom floor or up on the mezzanine with its sweeping 360 degree vantage, you're going to see top acrobats, performance artists, live singers and dancers and the risqué cabaret spirit of shows by Pacha's longstanding Creative Director Joan Gràcia. It's all set against the backdrop of the venue's original curvaceous double staircase, for that essential wow-factor.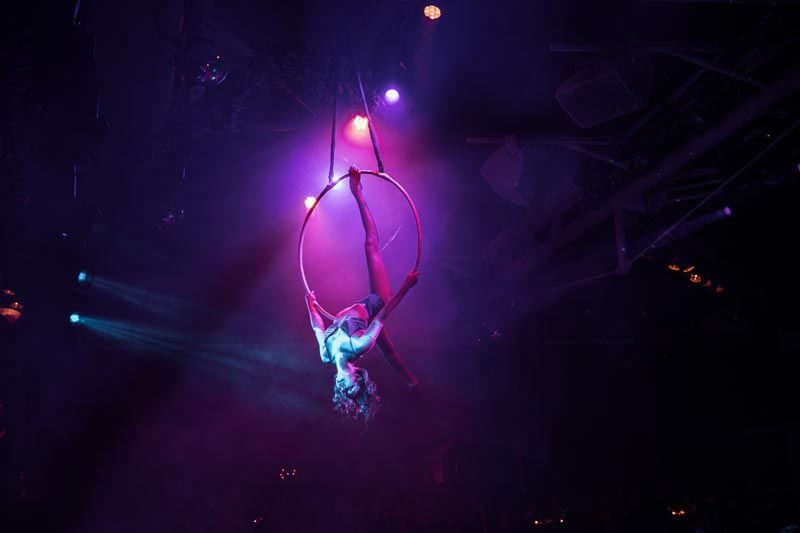 6. Food and booze will evoke the spirit of Ibiza
The menu is all about fresh Mediterranean flavours – of course it is! – with wines selected by Head Sommelier Romain Audrerie, who previously worked with Andre Balazs for the opening of Chiltern Firehouse, so you know they're going to include some serious bottles.
7. The design ain't sounding too shabby either
The task of reimagining such a unique, Grade II-listed heritage nightspot for a new era has been handled by award-winning Spanish architectural design studio Lázaro Rosa-Violán. Meanwhile, British multimedia artist Jan Erika was commissioned to bring the curved walkway to life with 18 hand-painted doors inspired by the 'elegant yet daring' lines of the human body. Which all sounds suitably sexy for the kind of show-stopping shenanigans promised on stage.
8. There's 100 years of history here, good and bad
After the initial sensational high society success in the 1920s and 30s, the venue was bombed during WWII resulting in over 30 deaths and 80 injuries at a show. In later, happier times, it was an important 80's clubland destination, drawing celebs such as David Bowie, Andy Warhol and Tina Turner to it's stylish nights.
9. Look out for glam cameos in plenty of movies
You'll spot the venue's unmistakable sweeping grand ballroom as the luxe backdrop to many films and music videos, from true crime London gangster drama The Krays to Girls Aloud's saccharine pop cover I Think We're Alone Now.
10. Lio London won't just about watching performers though… let's dance
After 11pm, the dining tables are rolled back and the entire joint becomes a frothing club night, with music through until 3am spun by Pacha's current crop of globe-trotting DJs. We haven't had a Pacha in the capital since the demise of the Victoria outpost (now home to the huge Market Halls streetfood bonanza), so this is an important moment for the West End's nightlife landscape – and thankfully new lease of life for the historic Café De Paris as a cultural entertainment space – hopefully for many more years to come.
Lio London opens on March 17th 2023 at 3-4 Coventry St, W1D 6BL.
You can book the show, dinner and party in advance, or just turn up for the club – here's how to do it all.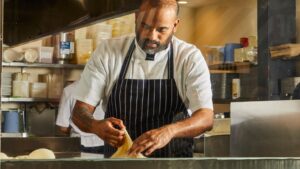 An unexpected enclave of global flavours in a neighbourhood that offers plenty more than the famous railway terminus