Under cover of darkness, the city becomes a canvas for colour. Camden Open Air Gallery throws light on the overlooked talent of graffiti culture
Camden Open Air Gallery began as a way to unite artists with local businesses, reclaiming the area's vibrancy by spraying shop shutters during lockdown. Since its expansion into a permanent exhibition space on the High Street, we speak to the gallery's founder and two of the area's most prolific artists.
Finn Brewster founded Camden Open Air Gallery in 2019, visually uniting artists and local businesses and reclaiming Camden's vibrancy in the process.
PiC has been a graffiti writer since the early '80s. He started writing PiC (Partners in Crime) in late 1984.
Ollie Sylvester is a born and bred Camden resident and artist, emerging from the city's hip-hop and acid house scenes.
Why do people risk their lives and liberty to create art in this way?
PiC: To be prominent. To stand out from the crowd. Upmanship. To be the best and obtain maximum exposure.
Ollie Sylvester: Graffiti writers are a breed unto themselves who will sometimes risk life and liberty by hopping over a fence to paint a train in a yard or trackside. This is one of the main differences between graffiti and street art. Street 'bombing' mainly takes place at night due to its illegal nature. Shutters and hard to reach plots with good exposure are favourable.
Finn Brewster: I'm not a writer so it's hard for me to say precisely why but as an outsider looking in, it's about the challenge and the so-called 'high'. People seem to think artists just see an opportunity and go for it. But it's a military style operation: they scout it out and plan for months. I can see how that can be addictive.
What's the craziest thing that's happened whilst creating art at night?
PiC: I've nearly been hit by trains, electrocuted from touching the track and fallen through a roof. Thankfully not all at the same time. I'm still here to tell the tale.
OS: Once I snagged my arse on a fence.
FB: My night-time painting stories are limited, and we always have permission for COAG pieces so I can't say anything's been crazy. What surprises me most is that if you pop a camera up and chuck a high vis on, no one says anything.
What makes the urban environment such an important canvas for this type of art?
FB: That it can be seen by everyone. COAG started as a project for Camden Town, which is where I grew up. Graffiti tells a story. It's an unknown language and you can see who's been where. Cities are diverse by nature; they see more activity so there are more stories to tell.
PiC: It comes from the streets so it belongs on the streets. When I travel to other cities and see graffiti art, it tells me that the city is alive and it has a voice that speaks loudly. A clean sterile city says nothing to me.
OS: Growing up in Camden, the urban environment has surrounded me my whole life. Graffiti art has always been inspired by urban culture and location. It's important as a canvas; a piece on a barn door looks out of place compared to one on a shop front shutter.
What are you trying to achieve, if anything?
OS: I'm trying to achieve dope characters, pieces, and throw-ups.
PiC: We're subjected to constant advertising every day, everywhere we look. You can't escape it. Why can't I put my brand out there as well? I'm making a statement: I'm here, I'm alive. Humans have been leaving their mark on the world from the beginning of time. Cavemen, the Romans, the Egyptians… it's nothing new.
FB: COAG seeks to make art more accessible. Art is being consumed by more people than ever. The growth of social media has allowed artists to showcase their work digitally, but taking that next step and getting your work into a permanent location is increasingly expensive and exclusive. This is where COAG's second aim, to provide a platform for these artists, comes in. They are overlooked. The talent is there and it is vast but unless you operate in the right circles or get picked up by an agency or gallery it is increasingly hard to access opportunities. Covid has changed the landscape. I think it's time for us to start looking at spaces in different ways and use our buildings and high streets not as an advertisement for someone else's brand, but for its own. The initial idea behind COAG was exactly that; I thought that painting the shutters whilst we were all in lockdown and creating an open-air gallery would shine a light on Camden and ultimately advertise the area.
Do you enjoy the anonymity of creating at night?
OS: Anonymity is quite a good idea if you haven't got permission.
PiC: Yes of course, although it has its dangers. Creeping around at night can be misconstrued as you being up to no good. So it's very risky coupled with the feeling of excitement.
What artwork are you most proud of?
OS: I don't like to walk away from a piece unless I'm proud of the resulting art. Unfortunately, that's not always the case.
PiC: My functional pieces. My bikes are my showpieces.
FB: It's not my work, but we've got eight pieces of art hanging on some gates in Buck St Market and for me that was an achievement. It took months of back and forth to get it over the line.
If you could create art anywhere, what would be your ideal canvas? Is it a specific building or location?
FB: I never saw the painted trains of the 80's and 90's. I would like to stand on the platform waiting for the tube and see a train pull in painted front to back.
PiC: Trains are still the best for me; a moving canvas which travels the city or, better still, the country. The medium that gives you maximum exposure. Travelling on your train and seeing people's reactions as your work pulls into a station is the best feeling. Not only have you pulled off production, but you've also managed to get in and out of a high-risk area, you evaded capture and executed a mission. Nothing beats that feeling of achievement.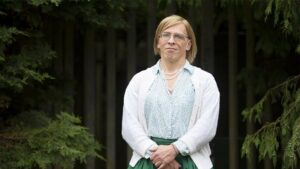 The importance of our epiphanies, relaxed friendships and what it's like to raise a trans voice today